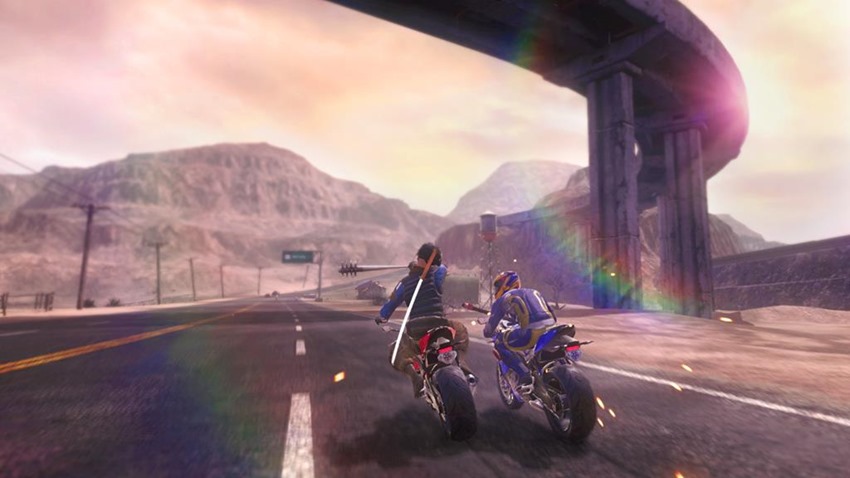 I'm about several weeks late with a review for motorcycle racer Ride 3 (because I'm the worst person ever), and that's because I've been playing what I would consider to be a better two-wheeled game lately. The funny thing is, is that Road Redemption doesn't have any licensed bikes, real track variety or even decent physics when compared to the decent production values of other games of its ilk.
What Road Redemption does have though, is some chuffing good wish fulfilment for anyone who has ever ridden a motorcycle and found themselves caught in traffic that wants them dead for inexplicable reasons. At its core, Road Redemption is a spiritual successor to a classic from a bygone era, the iconic and memorable nipple-surfing experience that was Road Rash.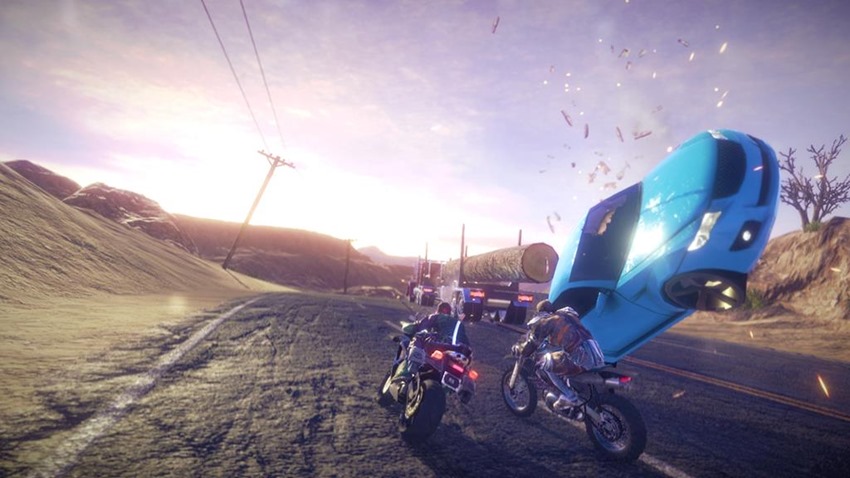 Updating on the ideas of its ancestor and offering a modest improvement on the visuals, Road Redemption throws you into a tight race across an American landscape that is slightly more apocalyptic than usual, as players race against rival gangs and battle for supremacy on dangerous roads. There's a couple of good ideas here as well, as the actual combat present within Road Redemption has a fast-paced rock-paper-scissors setup thrown on top of its high speed action.
You may find yourself blattering another rider with a lead pipe, fending off attacks and keeping an eye on the road as you size up your opposition for a deadly killing blow with a machete. Other times, you might find yourself lucky enough to ride through some ammo and wield some automatic firepower as you clear the road of danger. It's damn good stuff, made even better by polished ideas and an easy to pick up mentality that shines.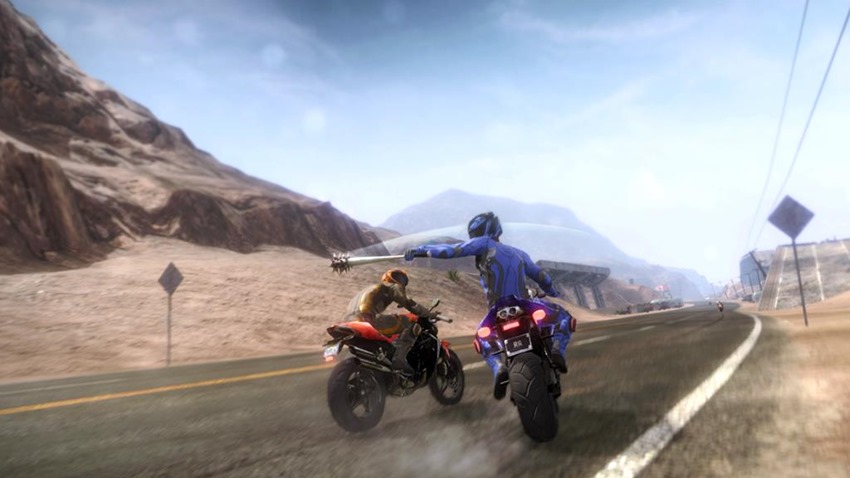 It's silly stuff with a basic foundation, but it's that very simplicity that works wonders for Road Redemption primary drive of making it to the finish line in one piece of bludgeoned biker enthusiast. Riding your chosen hog or pocket rocket isn't too complex either, with skill only being required for tight corners as you slightly ease off the throttle and then crank it all the way back as you resume the asphalt assault.
There's no reset of your rider's condition between races either, as you'll have to use your ill-gotten gains to heal up and equip yourself for the next stage of the ride. A ride that shows no mercy, as one bad wipe on the road spells the end of your journey. There is some benefit to trying and riding again however, as progress can unlock new skills and abilities along the way, helping players out before the final showdown.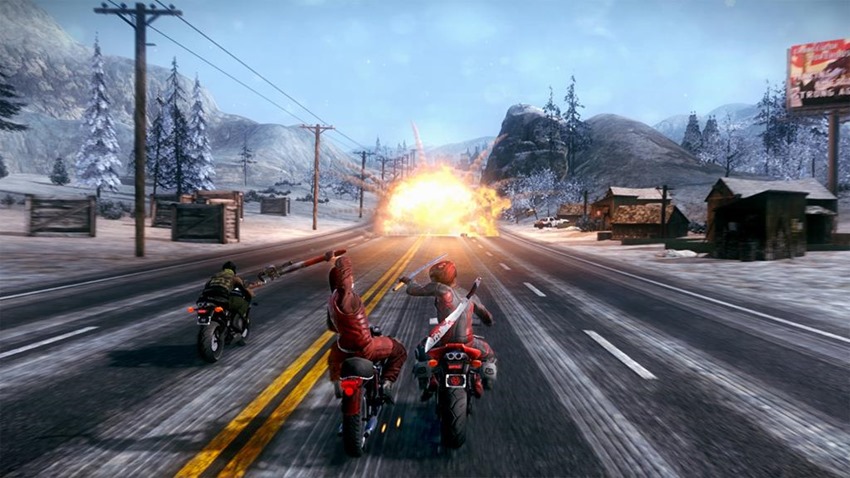 Some modes throw a spanner into the works, tasking you with beating rival gangs in a race with no rules or thinning the herd of any riders who don't wear your club colours. Throw down, cause damage and earn nitro that gives you the boost of speed that you need. Simple, effective and surprisingly addictive stuff when coupled with the aforementioned roguelite elements.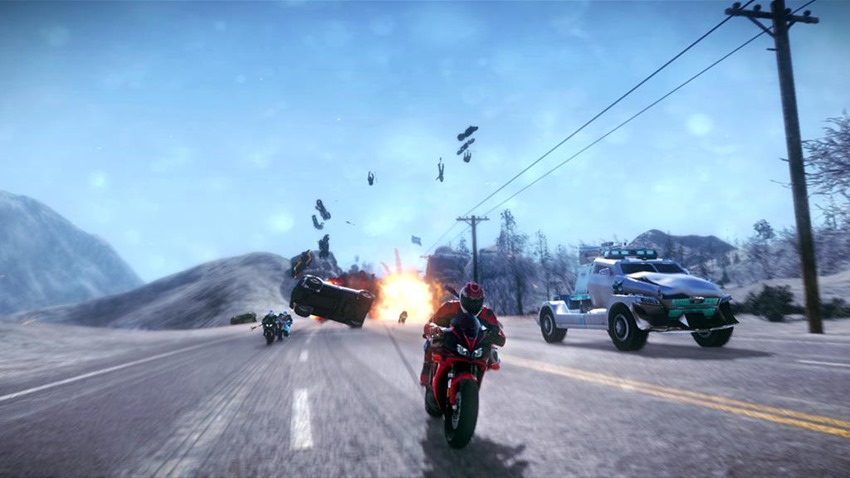 Heck, I don't even mind the fact that Road Redemption's level is nothing but a single theme that throws in random elements. In a game where you have to keep your eyes on the road, traffic and that fella coming at you from the left with a sword, Road Redemption's solitary atmosphere does just enough to sell its wasteland themes and keep you focused on what really matters. Which just so happens to be your own head and its connection to your spine.
Last Updated: January 8, 2019
Road Redemption

Road Redemption is a surprisingly sincere and brutal love letter to the past and its inspirations. It may look like a junker if you glance at its battle-worn chassis, but underneath the fairing is the heart of a surprisingly addictive and fun road warrior game.

Road Redemption was reviewed on Xbox One