What does a Stormer do after winning the Super Rugby final? He turns off the PlayStation. That joke has lost a bit of relevance until now. I love Rugby, it's the manliest sport on earth; athletes weighing 100kgs or more clashing against one another. Sure, it's not as glamorous as passing a football around or smacking a ball out of the park with a cricket bat, but it's physical, tough and for 80 minutes people hang on to every minute of pure physicality. I understand this better than most having played it untill injury forced me out.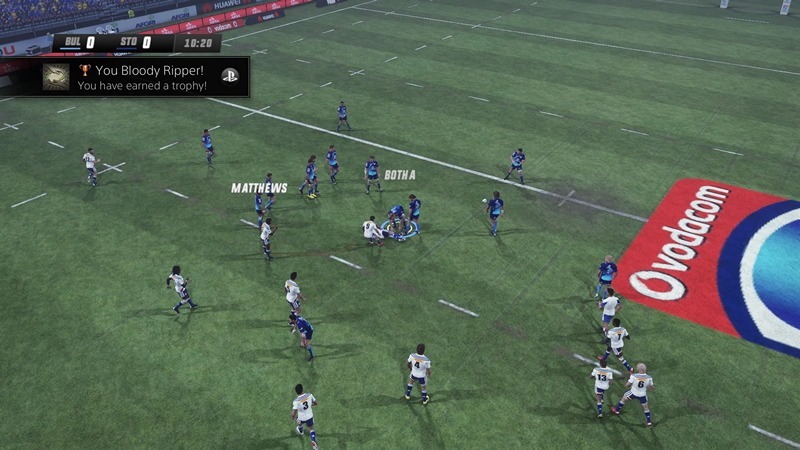 It's been three long years but we finally have a new entry in the series from Tru Blu Entertainment. The first thing to note is that this is the first time they've managed to secure the Sanzar license for all the relevant teams.
What this means is that the full official Super Rugby tournament will be playable, albeit last year's tournament (sorry PE) with all the teams and players. Other tournaments included are the Currie Cup, Australia's National Rugby Championship, and New Zealand's ITM Cup as well as the Aviva Premiership. Unfortunately the Top 14 and the Pro 12 isn't included and neither is the World Cup thanks to Bigben Interactive who owns the rights to that, as well as the Lions Tour. Fortunately a substitute world cup tournament is available for those that thirst for Springbok glory. Also included for the first time is Sevens rugby where you can compete in the Sevens World Series.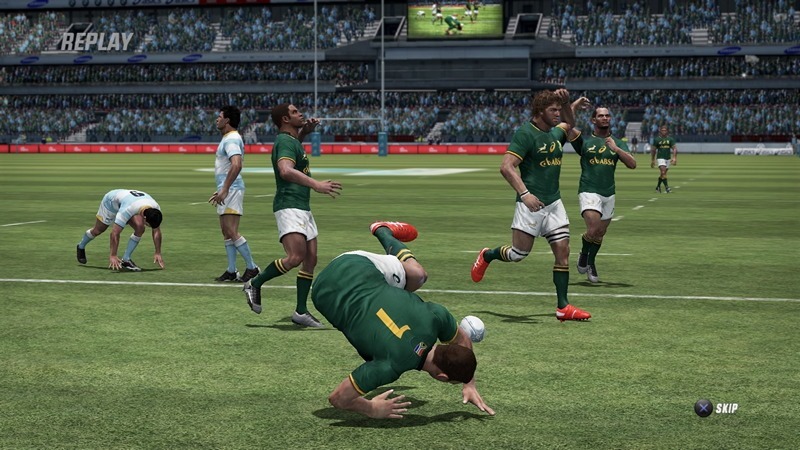 Finally there's a Be a Pro mode where you can create your own character and join a club as a 17 year old and work your way through different clubs up to national level. This is the cherry on top for me. You can create your own player from scratch and assign a primary, secondary and tertiary position for him as well as customize his appearance from head to toe. When participating in a match you control your player so that you can complete certain objectives, with every match sporting five of them for you to complete.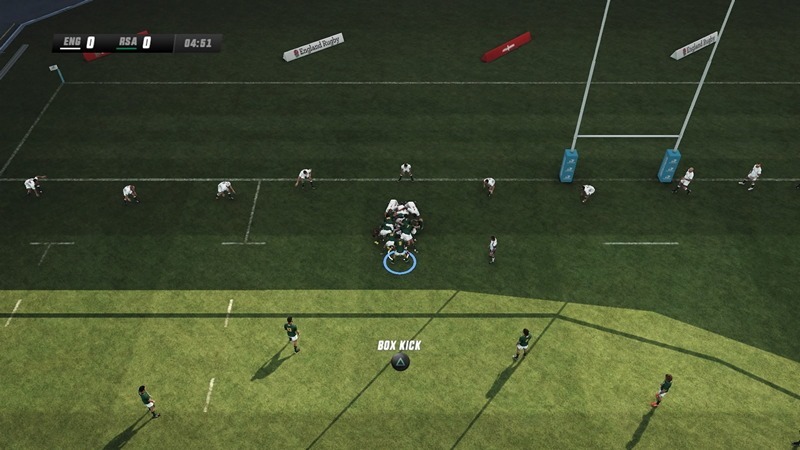 They range from scoring tries, landing drop goals, kicking the ball a set number of meters, joining a number of rucks, making a number of tackles and so on. Eventually you'll get offers from other clubs and get picked for the national side, performance depending of course. What's important to note is that if you play as a forward you can control the lineouts and the scrums, relying on the AI to kick at goal. I've yet to figure out how to assume kicking duties when joining a club but I'm sure there's a way eventually. So, if your character plays in the backline you're at the AI's mercy to win scrums and lineouts.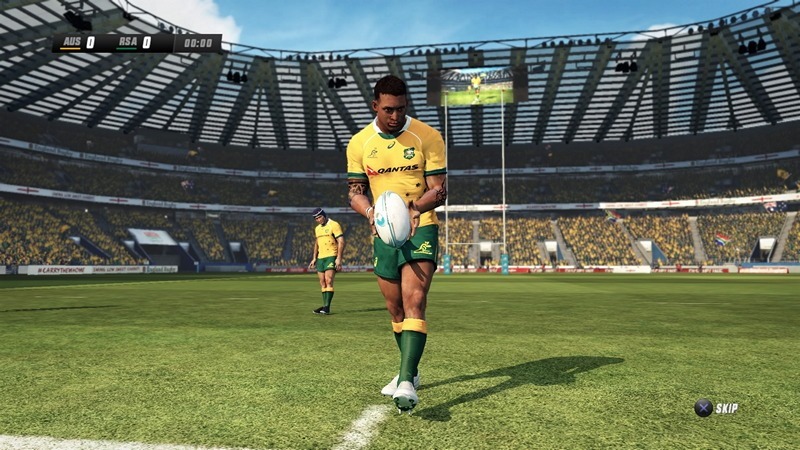 Also new to this sequel is the player's hub. Here you can edit players or a team to your heart's content and upload them for other people to use. Teams can be rated (or reported) and downloaded should you feel that the default franchise is under powered. Not that people are biased. After downloading a created team you can link said team to another team. For example I downloaded Bulls 2016 which rated higher than the default one and linking that one to the default replaced the default team, giving me a much higher chance to succeed in the Super 15, which I did.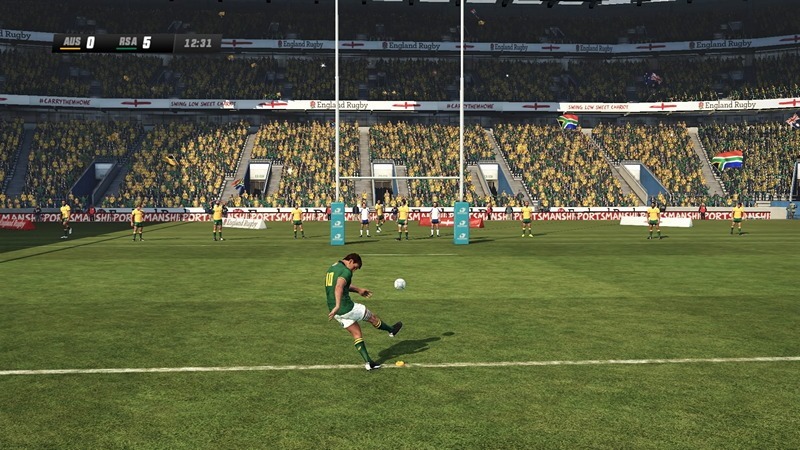 As for gameplay, it plays very much like its predecessor. The tutorial still takes you through all the basics but franchise veterans will feel right at home. Scrums are still very easy to win, even against the head, if your timing is right. With lineouts you can pick three, five or seven players to compete with and you can either create a driving maul from the lineout or pass the ball to your scrumhalf mid-air for quick distribution to your backline.
The kick-offs are rather strange and I can't help but draw comparisons with sevens rugby here. Normally you'd have a lock lifted in the air to secure the ball but here none of your players are hoisted meaning a prop can steal the ball mid-air if the fly half kicks the ball short enough. This is one thing I would love to be fixed in the sequel.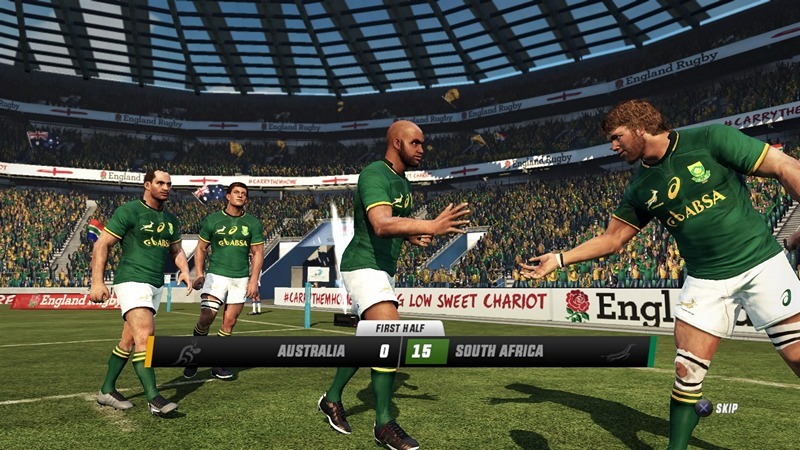 Another problem area for me is when a player gets tackled and a ruck forms. Here you can either mash the quick or heavy bind buttons as prompted on screen in an attempt to secure a turn over, but sometimes your players will just stand around for a while like a flashbang went off and that delay can mean loss of possession. Like the previous game you can now contest the ball on the ground. The ref will call out for you to release the ball which is nice as you don't want to give away too many penalties, which can result in players being carded.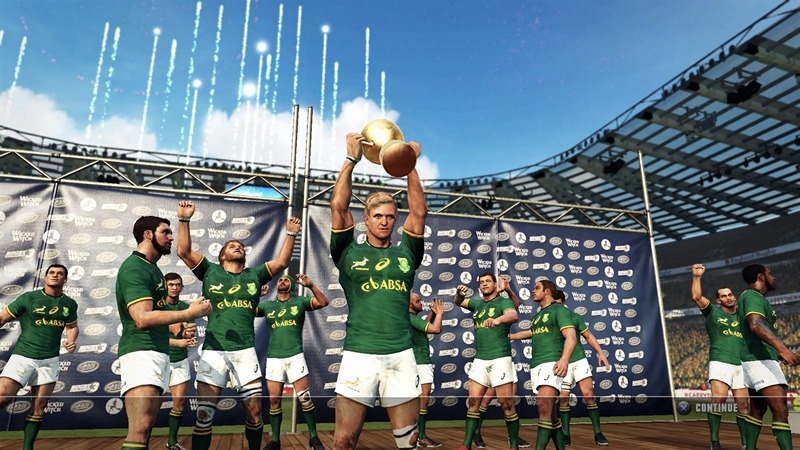 Conversions and drop kicks are still very easy and could've been made a bit more challenging. Also if you're on the receiving end of a high tackle anywhere within ten metres of the try line opt for a quick tap. The AI will almost always be nowhere to be found and you can jog over for an easy try. Speaking of easy tries you can almost always score after a scrum in the seven-a-side games. As soon as your player picks up the ball he can run straight through to the goal line with no defenders in sight. Also when you have the kick off you can drop the ball just past the ten meter line. If your player catches it he's through for an easy try. Hopefully, this is patched soon as it's kind of game breaking
Utilizing your backline can be tough at first. The game almost doesn't want you to play the quick ball. Instead it wants you to wait until your backline is in formation. Not doing this results in many interceptions, especially when executing a skip pass. The AI also has problems deciding what to do when it runs out of space on the side lines. Most of the passes go through their hands resulting in a certain try not being scored.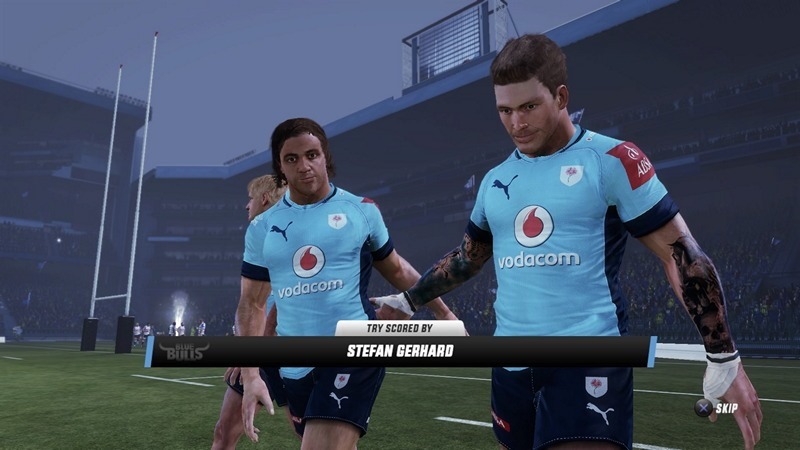 The glory camera makes an unwelcome return. Now it's not what you think, instead it has the camera zoom in behind the player when he makes a line break. The problem being that there's no way to see where your support is most of the time. The last thing you want is for your prop to be chased down while you could've passed to an available player outside of the camera's view. I found the most useful camera is the one that's zoomed out the farthest as the others make aiming for a drop goal nearly impossible.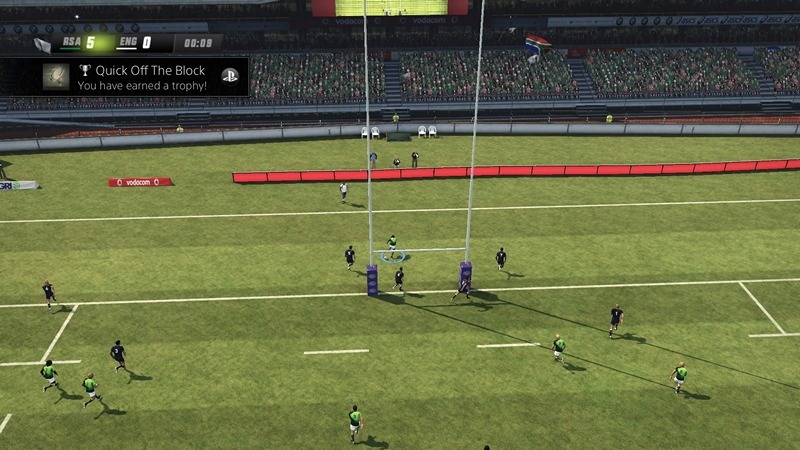 Graphically, the game could certainly be better. The player models at least look nearly like the players they are supposed to represent but the capture still needs a lot of work. Poor Adriaan Straus looks like Owen Wilson if he had facial paralysis. This is understandable seeing how the game is being released on previous gen as well and I might be wrong, but I bet they used the same graphics engine as the last game. I have to commend them on the venues at the very least. They included over 40 stadiums and many are instantly recognizable to those that follow the sport every weekend.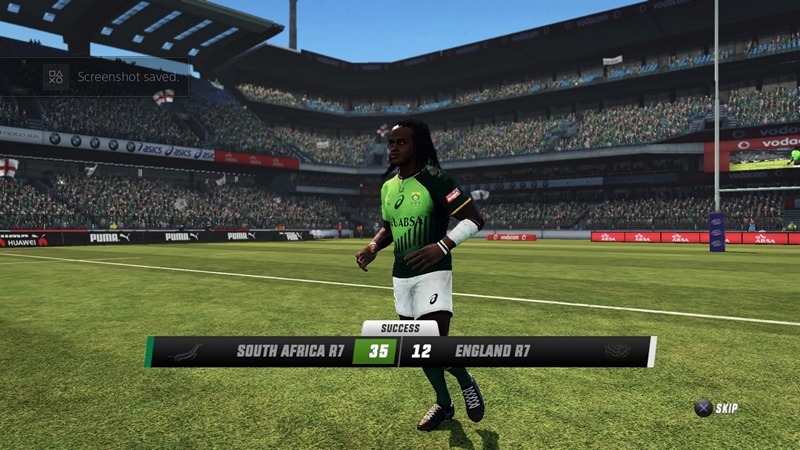 Sound, likewise, could be better. Most of the music sounds stock and I swear that during the scrums some of the players sound like they are in the midst of contractions. The commentary is just as average. Grant Nisbett and Justin Marshall follow the match accurately 90% of the time although I'm left scratching my head when one comments that there were way too many penalties in a match when only one was conceded. It also sounds like they were way too close to the mike when they were recorded. I wish they'd release a Hugh Bladen DLC pack, Unbelievable!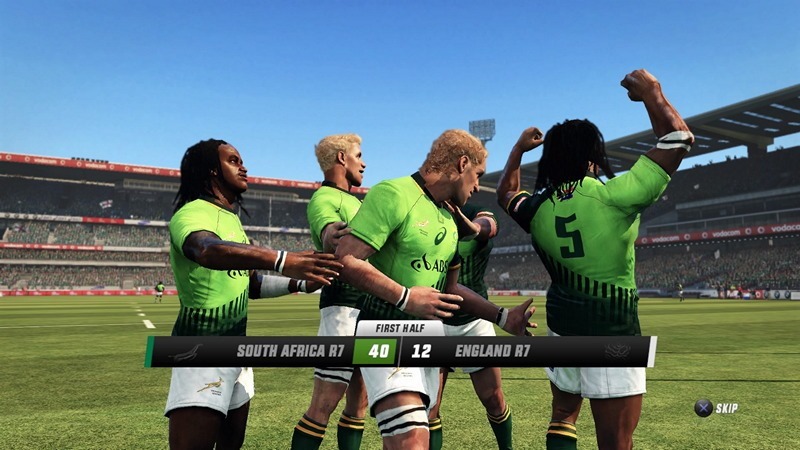 Lastly the game comes with an online mode, you can play against random people although there seems to be zero punishment for rage quitting, nor any rewards for winning so far as I can tell. You can also set up private matches which is a massive bonus if your friends live in the less civilized part of the country and can't pop over for a braai.
Tru Blu doesn't have the money or resources EA does but they did a fine job with what they have at their disposal. Hopefully, with the Sevens being part of the Summer Olympics, interest in Rugby will rise worldwide and with that an increase in sale – something that could bode well for the future of Rugby games as a whole.
Last Updated: April 22, 2016
Rugby Challenge 3

It's fun, and probably the best Rugby game available right now - but is still far from the digital representation of the sport we fans crave. Fortunately, an abundance of tournaments, couch co-op and the Be a Pro mode provide plenty of replay value.

Rugby Challenge 3 was reviewed on PlayStation 4