Currently, if you own an Xbox 360 then you are one of two people. Either you have already played Shadow Complex or you have heard the hype and are wondering if it's worth the pricey tag of 1200 MS points.
With the download also being a hefty 850MBs then it's not even that easy for most of you to just take a quick pop at the demo. Well after spending some hours with Shadow Complex, I bring your this non-review of the game.
So should you spend the points on the game?
Yes, yes, I say again, yes.
Shadow Complex plays a lot like previous titles such as Metroid and Castlevania, which created a sub-genre known as "metroidvania".
Basically this means that the game is played as side-scrolling shooter, with your character improving as you play through the game. There are many hidden areas, pickups and collectables to be found in the game but some cannot be accessed from the beginning, meaning that you will need to return once your are uber to get to them.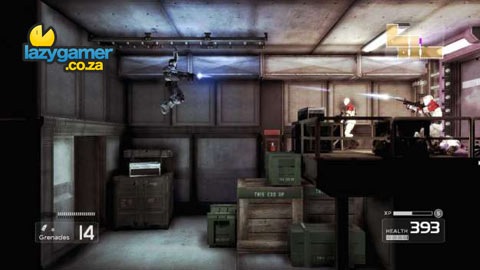 The games 2.5D graphics are jaw-dropping and the level design is nothing short of magnificent. Strangely enough, the first 10 minutes of the game felt like I was playing some sort of side-scrolling version of Uncharted, but that was before you start upgrading and then things get more techy and sci-fi.
We have seriously been spoilt for choice with this years Arcade titles like 'Splosion Man, Trials HD, Worms 2 and Battlefield 1943. While they are all great titles, you have seen nothing quite like Shadow Complex on XBLA before.
If there is only one XBLA game that you are going to buy this year, make sure it's Shadow Complex, while it lacks multiplayer features, the game is just so damn good that you won't really care.
Verdict: Why aren't you playing it already?
Last Updated: August 20, 2009