The controllers for the current consoles have handy-dandy 3.5mm jacks that let you plug headsets directly into them. It's one of my favourite features of this hardware generation, because it makes listening to game audio and enabling communication for multiplayer an absolute doddle, without the usual nest of tangled wires between the TV and the couch.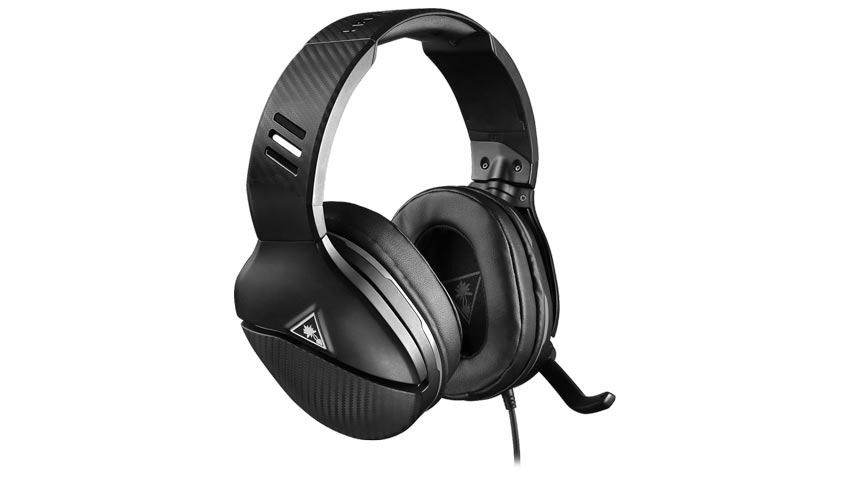 It's also, unfortunately, not the best way to get decent audio from your console because of a few inherent limitations. The audio is transmitted wirelessly from your console to your controller, which places limitations on the quality you'll get pumping through your ears. That quality is further reduced thanks to the simple fact that the audio that comes out of the controller jack isn't particularly well amplified. That's a necessary concession for battery life, as properly amplifying audio would be murder on each controller's respective power source.
Turtle Beach's relatively new Recon 200 is a decent attempt at finding a middle ground between expensive, dedicated audio amplification and the simplicity of just plugging a headset into your controller and getting decent amplified audio out of it. It does that by including its own powered amplifier in the headset itself – and with support for Xbox One, PlayStation 4, Switch, mobile devices and PC, it's a worthwhile set for anybody looking for decent sound without breaking the bank.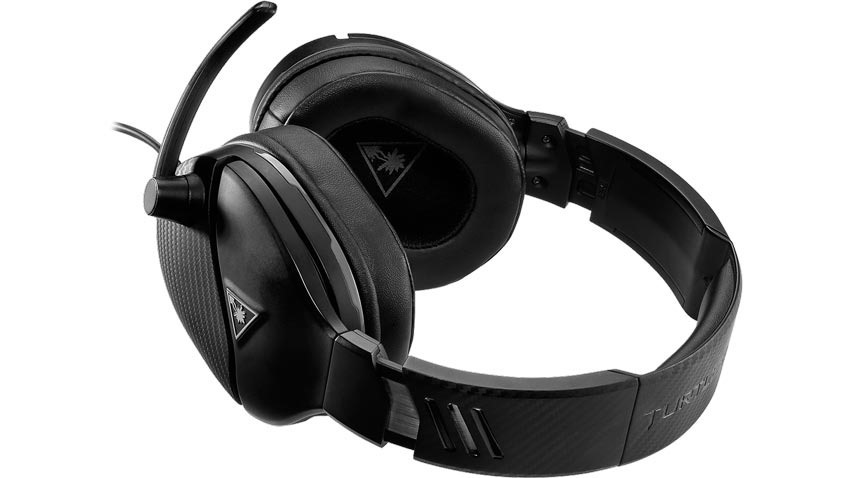 It does mean a few necessary concessions though. For starters, the headset needs to be plugged in to charge, so that it can function as an amplifier. The included, built-in battery isn't especially large (to keep weight down and comfort high), so you'll get around 12 hours of use out of a single charge. It's a worthwhile trade off, because the Recon 200's can get pretty damned loud and there are noticeable benefits to its amplification. The amp powers a pair of 40mm neodymium drivers, and while there's no built-in virtual surround sound, it'll work just fine with software driven solutions like Windows Sonic.
And it sounds good! The audio is definitely tuned for games though, with a lot of emphasis on the highs and lows, with little love for the middle – but that's par for the course for a headset in this price range. There's an always-on bass boost too which makes it great for shooters and high-action games, though I'd have liked a little more in the way of EQ customisation. You'd need to do a lot of tuning through external software to have this be ideal for music or movie listening, but that's not what these are aimed at.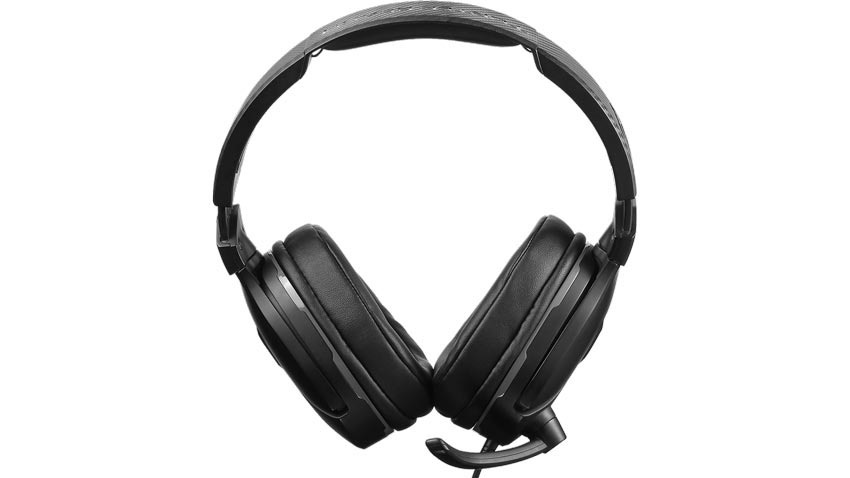 Beyond the amplification, there are a few things you'll generally only find in high-priced sets too. The first, and most important, is mic monitoring. The flip-to-mute mic will also channel your own voice through the cups, so you're not shouting like a madman in a bubble of sound. There's also a build quality that belies its price. The Turtle Beach Recon 200 has a nice robust build that includes a metal headband that complements the matte, two-tone carbon fibre finish. It's an attractive, more muted design compared to many other Turtle Beach headsets that opt for gaudy green and blue trimmings that demonstrate their platform support.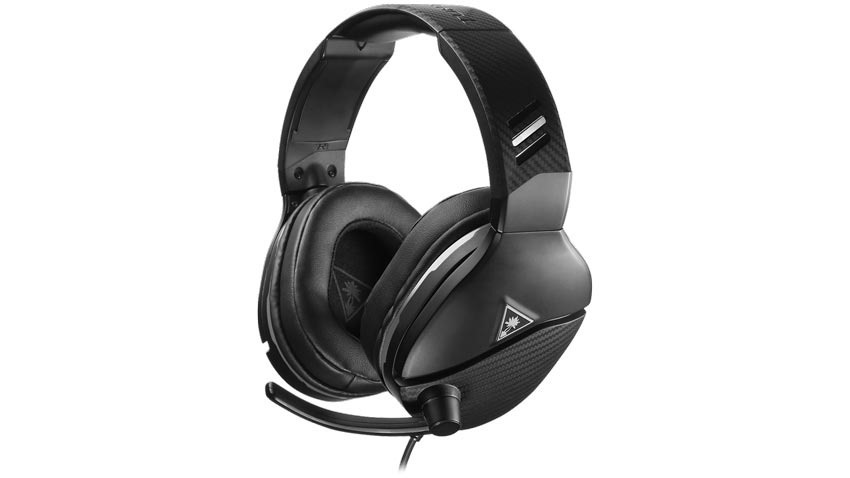 The cups themselves are a faux leatherette, draped over a mesh cloth. It's comfortable enough, but I did find it gets a little clammy after long sessions. The left cup houses volume, chat volume and a toggle to switch between PS4 and Xbox One presets. Though slightly tight, the headset was comfortable on my medium-sized noggin, though I think those with somewhat exaggerated craniums may find a bit of discomfort after prolonged use.
Last Updated: November 5, 2018
Turtle Beach Recon 200

The Recon 200 looks and sounds better than you'd expect for its price. The fact that you have to plug in and charge a wired headset may be off-putting to some, but it's a worthwhile trade-off for the thumping audio. It's a well-made, well-conceived headset that looks, feels, and sounds more expensive than it is. It's available locally for around R1099.