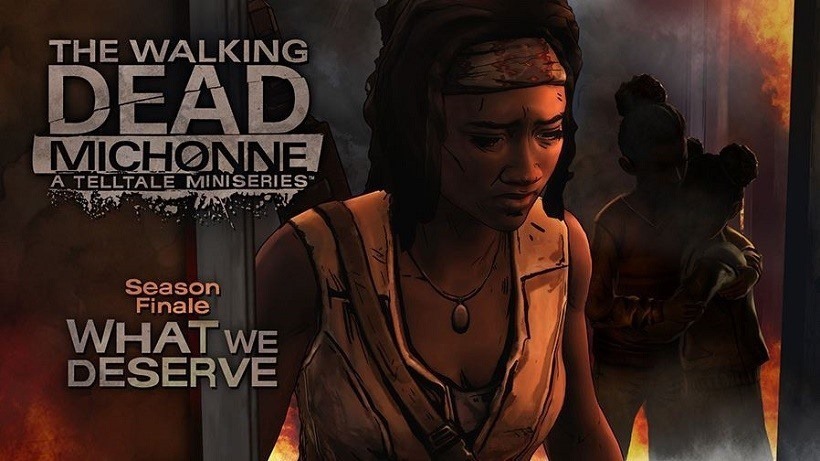 The Walking Dead: Michonne has been a bit of a mixed bag for me thus far (here are my reviews of episode 1 and episode 2 if you're interested). The series certainly has its merits, but overall, it hasn't been the most memorable of games, at least when compares to Telltale's first two seasons of the franchise.
Still, I'm eager to see how Michonne's story concludes, and the final piece of the puzzle, Episode 3, just so happens to be out now. So, is 'What We Deserve' any good? Let's see what the critics thought…
After two episodes, The Walking Dead: Michonne successfully developed its main character at the expense of the rest of its cast. In Episode 3, the trade-off doesn't feel quite worth it — it's so concerned with drawing explicit connections and tying every thread together that it isn't that satisfying as an ending. A critical reveal redeems it somewhat, but once the episode begins to over explain that, too, the impact sadly fades.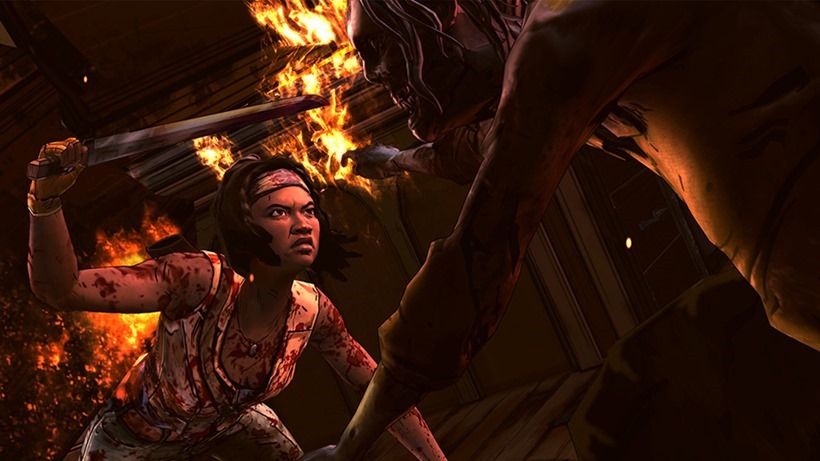 I came away impressed with the finale in spite of the narrative weaknesses spread across all three episodes. Playing as Michonne while she cuts zombies and bandits to ribbons is enjoyable, but it's when we get to roam inside her mind that the miniseries goes beyond the conventions of Telltale's formula and becomes something special. What We Deserve is interesting and exciting enough that it's worth playing through the first two dull episodes to see how everything comes together. It's a great conclusion, and hopefully a sign that Telltale still has some surprises when it comes to interactive storytelling.
As a complete story, Walking Dead Michonne is, truly, a story about family, in a way few game narratives are. Familial loss and the forced adoption of new members isn't new for Walking Dead, but in Michonne–barring choosing to be cold during a moment of sorrow–we have someone who finds power in parenthood, instead of living in constant fear of it. Her weakness is in having already failed at it. It's in finding out whether the weight of that failure should be allowed to break her or not. Of course, that's the question that drives anyone stricken by loss. It's an easy question with hard answers, and this is a game that doesn't flinch from either.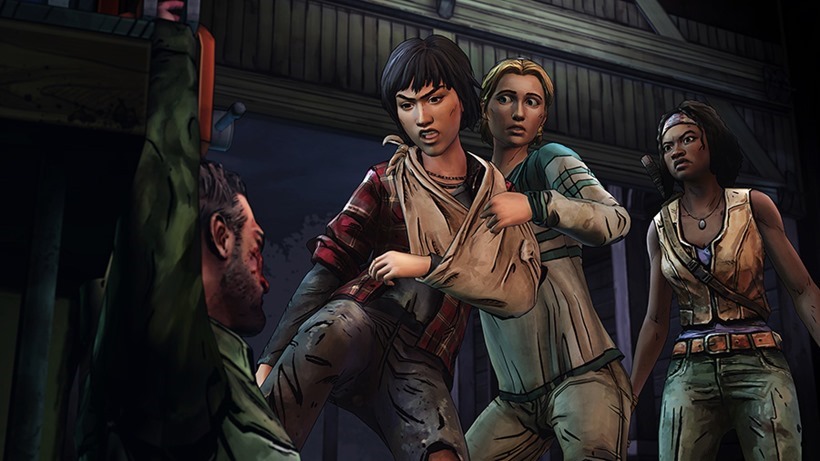 What We Deserve is an action-packed conclusion, but I wouldn't necessarily call it satisfying. It's interesting, because this Michonne series in general hasn't been the best side project, but it's far more satisfying than say, Jurassic Park, which was a failure all around. Grab it all on a sale if you really like the first two seasons.
Whether it was because of the shorter format or because the developer was tied to comic canon, The Walking Dead: Michonne doesn't quite hold the same emotional resonance as Telltale's own original take on the series. But as a Michonne story, it does a great job of providing a window into this character's fractured soul. It doesn't give a reason why she keeps going, but rather encourages the player to question what would even make her keep going. The Walking Dead: Michonne shows that Telltale can still tell a good story, even when it feels like an abbreviated one.
Sheesh, opinions are very divided! The same pattern can be seen in episodes 1 and 2 too – some hated it, some loved it. I guess I'll just have to see for myself whether 'What We Deserve' is worth the time. I certainly hope it is.
Have you been playing The Walking Dead: Michonne? Are you excited to see the conclusion of this zombie tale? I know I am!
Last Updated: April 28, 2016