If anyone ever told you that strategy games don't belong on console, then Advance Wars was like having an army at your back to prove the naysayers wrong. Nintendo's amazing turn-based strategy series was like nothing that had ever been seen before, and sadly, ever again. Chucklefish's Wargroove is an attempt to correct that imbalance in the strategy force, and it's an amazing return to a genre that deserved better.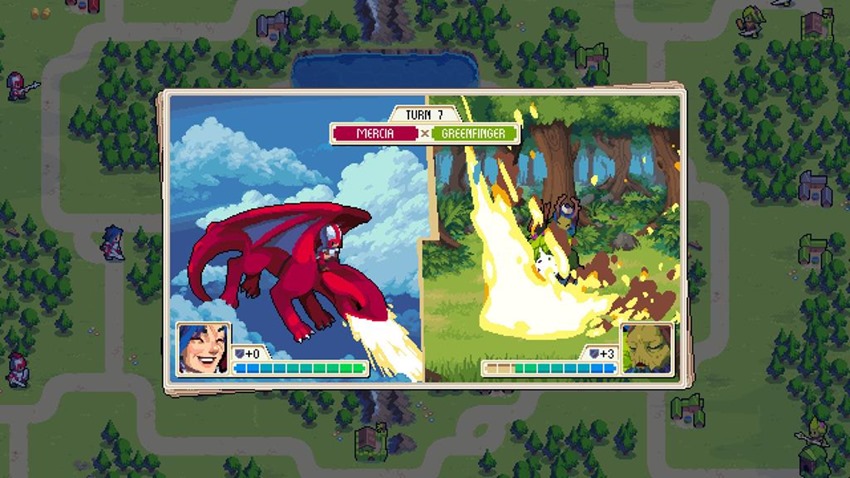 In many ways, Wargroove is more than just a spiritual successor, it's a love letter to its inspiration. It's also not afraid to try out new ideas, throwing new wrinkles into a formula that provides for some fascinating changes to familiar tactics. On the surface, it's easy to write Wargroove off as merely Advance Wars in medieval drag, but it's the attention to detail, charming visuals and battle-tested gameplay that makes it feel live a five-star general leading the charge.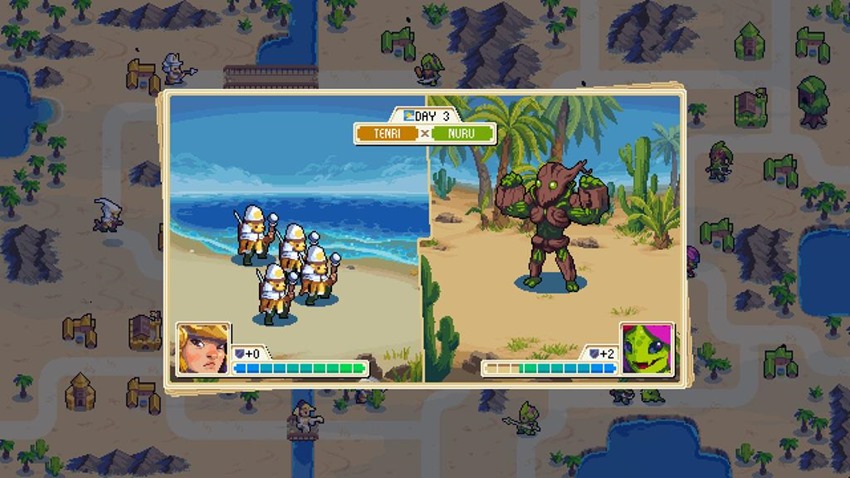 In a land that happens to be under siege from forces that are both sinister and deadly, Wargroove's tale is a simple one. A legend of a warrior who was born to defend the land, unite the people and lead them to victory in their darkest hour. While Wargroove's story isn't going to win an Academy award any time soon, it's a serviceable tale that sets the stage for multiple conflicts between the loveable and strange cast of heroes and villains.
Even better, each character is given some tremendously adorable animation within their individual sprites, giving a 2D representation some good ol' 3D character. Everyone has personality, a story to tell and multiple layers waiting to be revealed in any of the numerous side missions available to them. As a sum of its parts, Wargroove's journey is a fun one, is easily able to make you think twice on the battlefield and never outstays its welcome.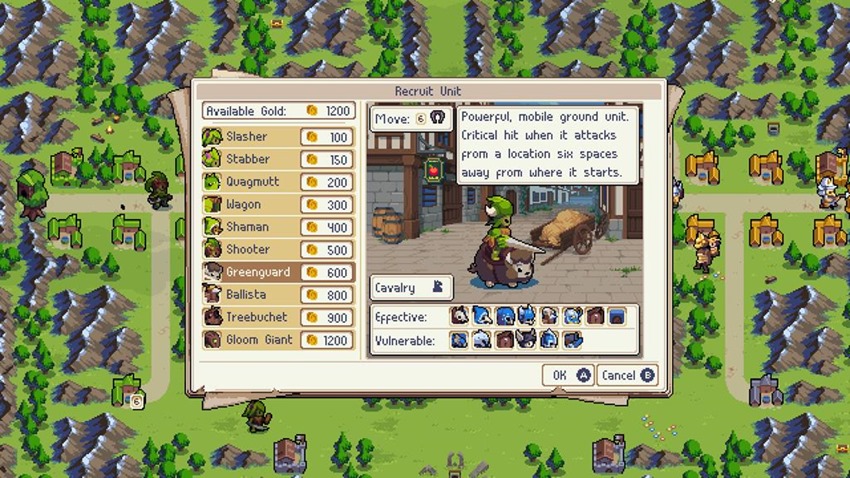 No one's here just for the story though.
For new converts to the Advance Wars side of life, Wargroove is a little bit different than the usual strategy game. Turn-based in its construction, Wargroove's key to victory doesn't come from sheer numbers of units wielded on the battlefield or even just quality over quantity. It's how you use each squad, position them and protect them, that makes all the difference.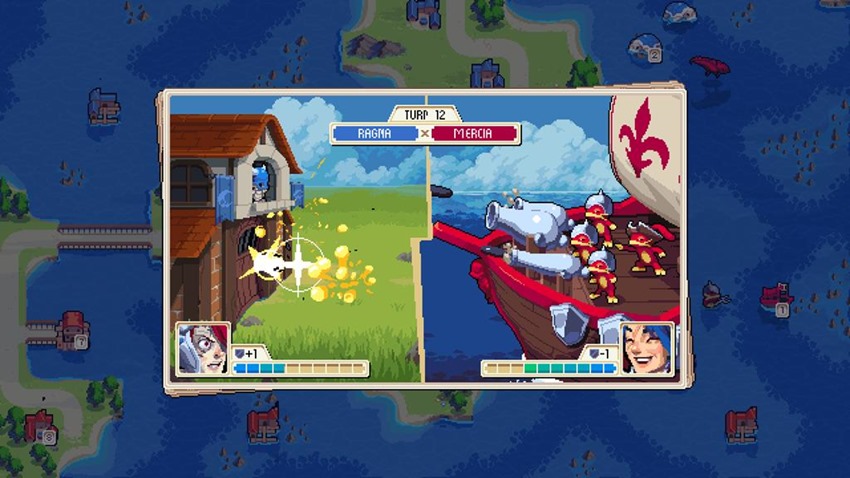 In many ways, Wargroove is a game of tug of war. Its strategy relies on taking territory, holding it and advancing forward. The very ABCs of actual military strategy you might say, but beautifully realised in a simplistic fashion. Units themselves are represented by a strength that influences not only how much damage they can dish out, but also receive. If you have a squad of Rangers who happen to be operating at 90% of their battle power, they're still able to lend a crucial hand in battle and whittle enemies down to a skeleton crew within a turn or two.
Is that same squad at a perilously lower level? They won't be much use beyond cannon fodder at that point, as their skill in giving and receiving damage makes for a significantly less useful unit to field. What makes the system fascinating, is how it interacts with other units. Each of Wargroove's factions (Cherrystone. Felheim, Heaven Song and the Floran) have a wide array of soldiers to command, ranging from on the ground grunts to terrifying dragons and long range siege ships.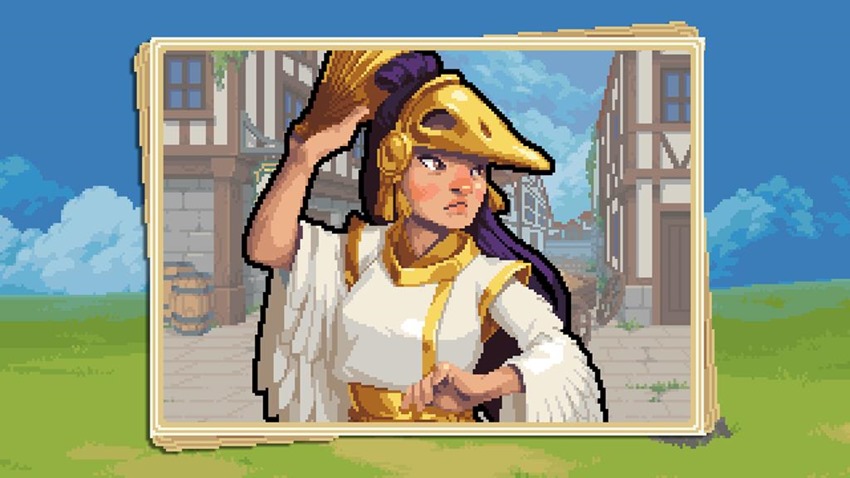 While each unit has a function that they specialise in, the combination of land, sea and air units makes for some deep strategy when properly grouped together. From basic tactics such as protecting long-range artillery with disposable soldiers to maximising critical hits with teams of spear-wielding warriors in unison, the combinations are varied and fun to try out.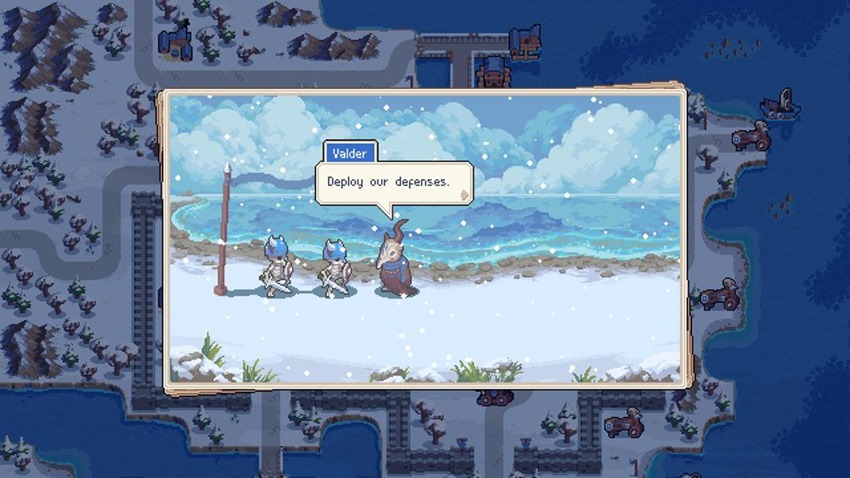 And you'll need to do so quickly, as Wargroove can be incredibly challenging across its more than thirty campaign missions, arcade mode and one-turn puzzles. A word of warning though, as Wargroove's strategy is not for the faint-hearted. Every turn carries weight, and even one incorrect movement of a unit can spell disaster or set your army back by multiple turns. It may start out as a quick and lighthearted game, but Wargroove's later levels can easily devour hours of your time as you experiment with troop placements and battle to take control of the map, block by bloody block.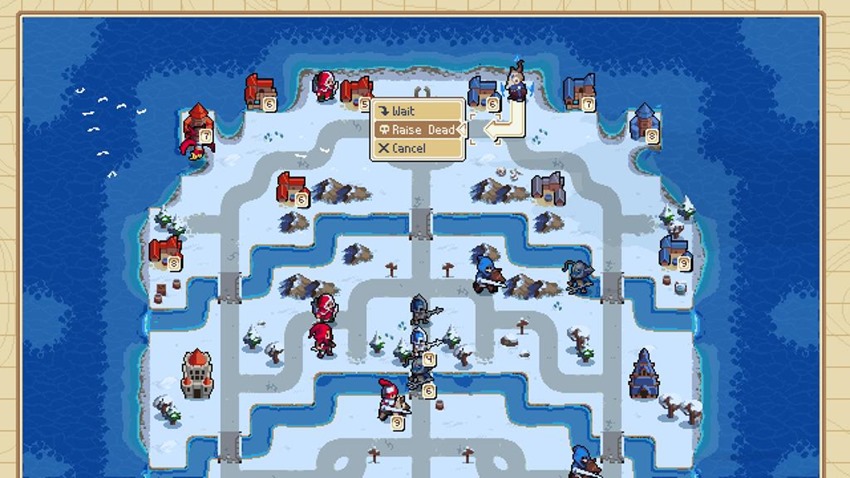 That alone makes for a satisfyingly lengthy excursion, but Wargroove has another trick up its sleeve that is designed to ensure that this title has serious longevity: A comprehensive map editor.
There's a suite of tools here, not only for creating custom maps, but for creating everything. If you feel like you're up to the challenge and can create a better Wargroove experience than what its developers spent many years slaving away on, then the gauntlet has been thrown down. Create your own campaign. Write your own story, use any and all of the Wargroove assets and share them with the world.
The mode itself is easy to use, ably transitioning between map editor and script writer on the fly, with the potential to create new scenarios being limitless within Wargroove's design. While I've had a stab at it, it's going to be absolutely fascinating to see what Wargroove's community comes up with in the months to come.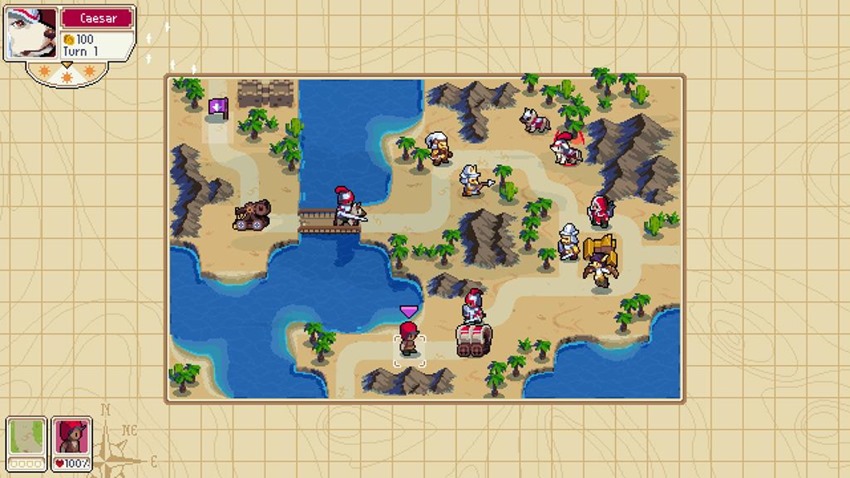 The cherry on the cake then, is Wargroove's multiplayer. Not only are there co-operative maps available, but a multiplayer setup that features cross-platform play across Nintendo Switch, Xbox One and PC from February 1. While I haven't yet had a chance to test this mode out at the time of writing this review, the overall polish of Wargroove gives me enough confidence in Chucklefish to nail the mode.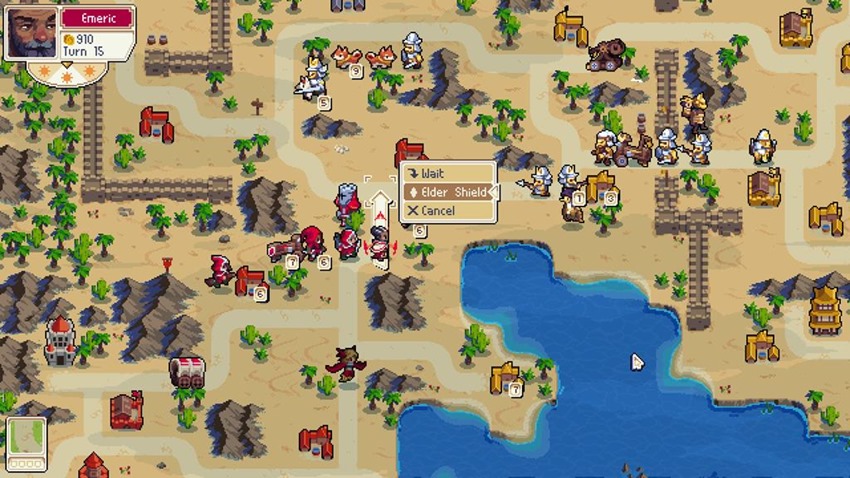 And maybe that's the key takeaway here. An Advance Wars spiritual successor, Wargroove feels like an earnest power ballad to one of the greatest franchise of the 21st century. A loving tip of the hat to strategy done right, while also blazing forward and setting the stage for its own take on the formula. Wargroove knows which audience it wants, and much like the strategy it sells, it has cleverly positioned itself into a position where it can maximise its potential across several modes and communities of hungry fans.
Last Updated: January 30, 2019
Wargroove

Visually charming, deliciously deep and packed with extra content, Wargroove is a strategy experience that works comfortably at home or on the move.

Wargroove was reviewed on Nintendo Switch