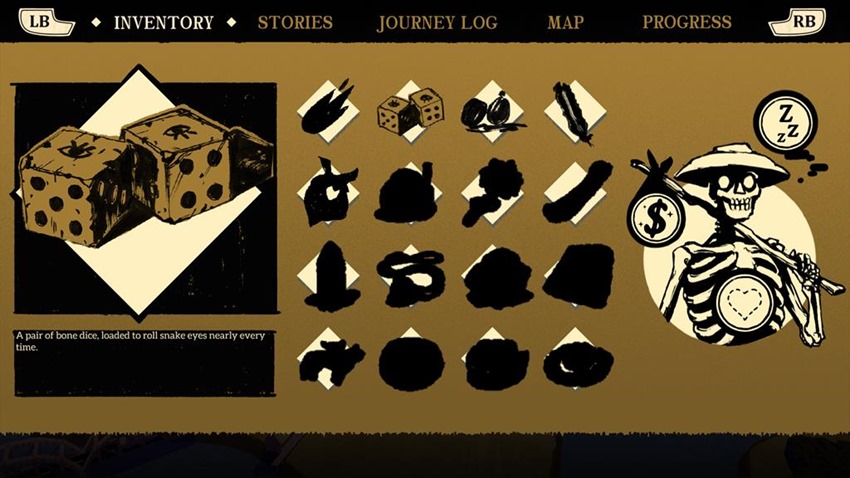 Everything we do is part of a story. The you that exists now will also exist in a memory some many years from now when your future version reflects on the past. Stories give way to ideas, tales can motivate us to find a different path in life and a ripping yarn can warm your heart more than a raging fire in the dead of winter ever could.
How do you explain a game about stories then? Is it even possible to create a game whose narrative is solely centred on spreading myths and legends around the land? That's the idea behind Where The Water Tastes Like Wine, a tale about stories and the power that they possess. It stars you as a vagabond, out of luck and tasked to roam the great open plains of North America with nary a nickel to your name or flesh on your bones.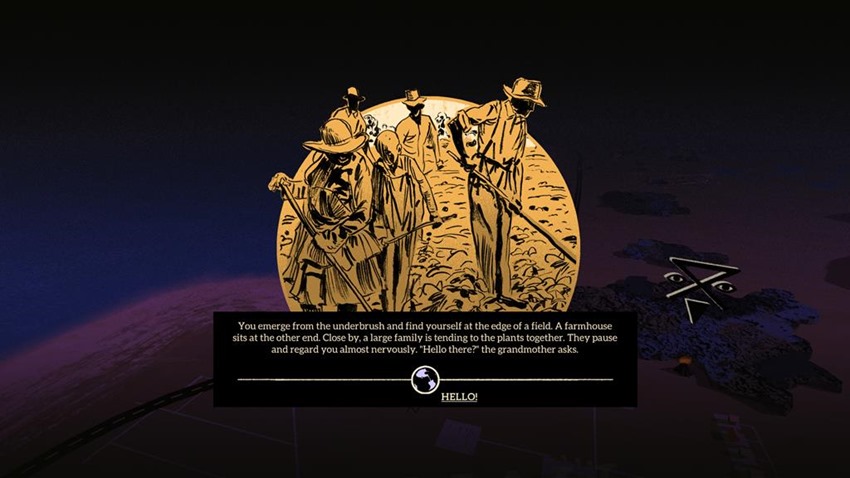 It's here where you need to explore, gathering up the most precious resource that the fertile lands have to offer: The stories that real-life has to offer. Armed with this knowledge, it won't be long before you set out further yonder to wander, walking and hitchhiking your way around America and finding fellow travellers who are hungry for a fresh yarn to feat their ears on. With hundreds of these miniature tales to collect and recollect around a campfire like some sort of narrative game of Pokémon, the end result of seeing these seeds spread far and wide, transforming into tall tales is fascinating stuff.
If you've got the patience for it, that is.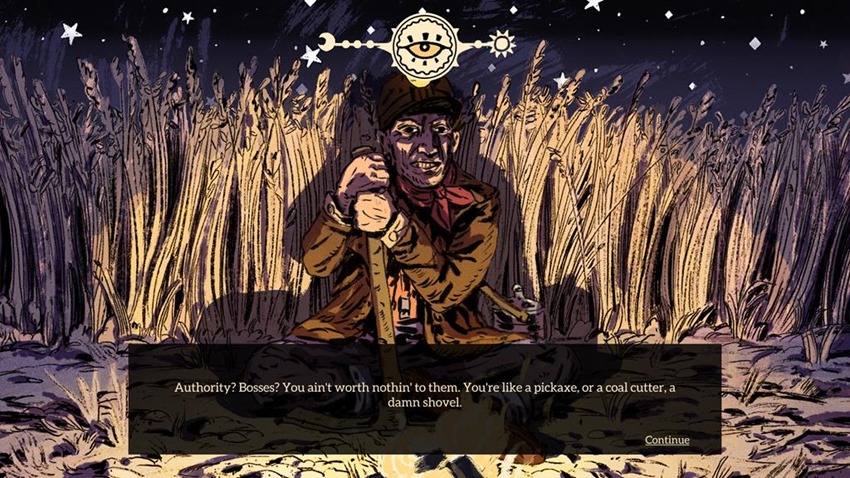 Where The Water Tastes Like Wine stumbles is in how it plods along to set up moments where you can recount the prose that you've gathered up. There's not much to the actual art of telling a story: You're making the most of your limited resources, pouncing on key situations and linking the emotions of your fellow vagabond with the stories you have on hand to connect with them as best as possible. Prompts with minimal meat on the bone, that asks you to fill in the gap on what could be some truly sensational fiction to read through.
It's not even obvious which stories you should tell, with Where The Water Tastes Like Wine occasionally throwing the most obtuse clues at you that make absolutely no sense whatsoever when you think you've guessed the right one. It's more effort than trial to get these characters to trust you, so that you can see the kind of people that they'll eventually become as they shape American history across its brightest and worst eras.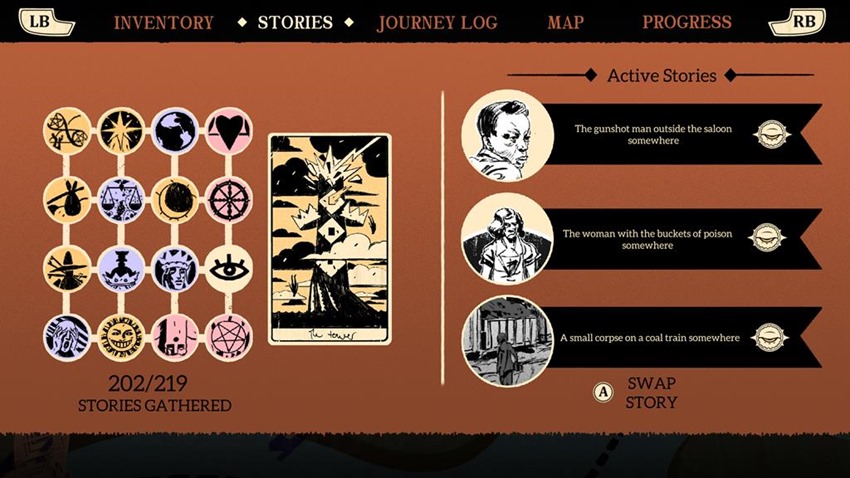 From the segregation of Jim Crow law to the infamous Summer of Love, there's a number of infamous individuals here who'll you have an impact on, real-world figures such as Mark Twain, Lucky Parsons and W.E.B. Du Bois to name but a few. It's a long as hell journey to undertake, one that'll painfully stretch the hours by as you walk across the land and engage in America's secret history but at least it's a tale that looks spectacular.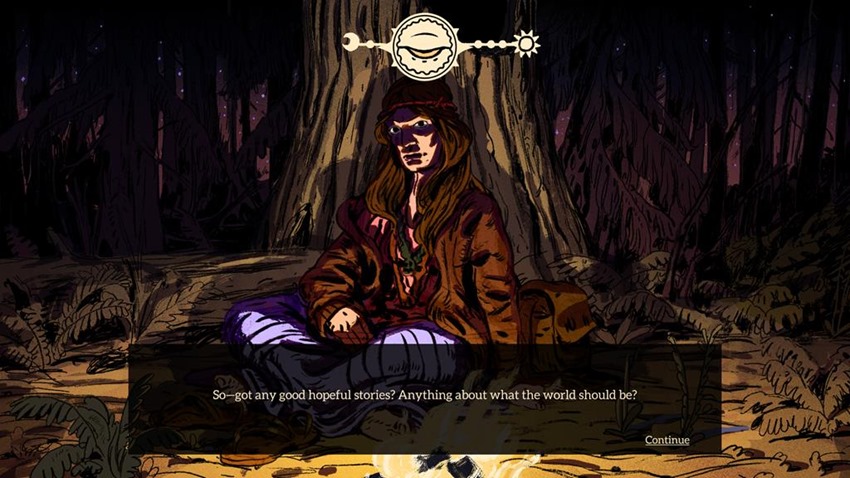 Where The Water Tastes Like Wine fills your screen with all manner of illustrative visuals, scenes which look like they were ripped straight out of classic novels. They're thick with ink, dripping with bright painted colours and oozing atmosphere that helps sell a story, even if said campfire recollection outstays its welcome for far too long and puts you back into a repetitive grind of travel and storytelling.
There's no other game like Where The Water Tastes Like Wine, even if it loses the plot when it celebrates the art of stories and the power that they possess.
Last Updated: December 3, 2019
Where the Water Tastes Like Wine

There's no other game like Where The Water Tastes Like Wine, even if it does lose the plot when it celebrates the art of stories and the power that they possess.

Where the Water Tastes Like Wine was reviewed on Nintendo Switch