Let's not mince words here: WWE 2K20 is bad. It is an entire thesaurus worth of negative descriptors, a step so far backwards that you'd think Andre the Giant was attempting moonwalk his way out of this mess. 2K Games may not have reached the same highs of craftsmanship with the WWE series that THQ did with the glorious Smackdown vs RAW games of years past, but with Yukes at their side you could at least count on an annual slice of pantomime murder theatre being competent.
WWE 2K20 is anything but competent. With Yukes gone and the reigns handed over entirely to 2K's team at Visual Concepts, you'd expect some growing pains to be present but this year's sweaty man-mountain simulator goes above and beyond that phrase. It's the equivalent of Triple H dressed up as Kane while romancing a corpse, the grand flop-entrance of the Shockmaster and the baffling idea to have Gene Snitsky transformed into a baby-kicker, all rolled-up into one inglorious mess of a game.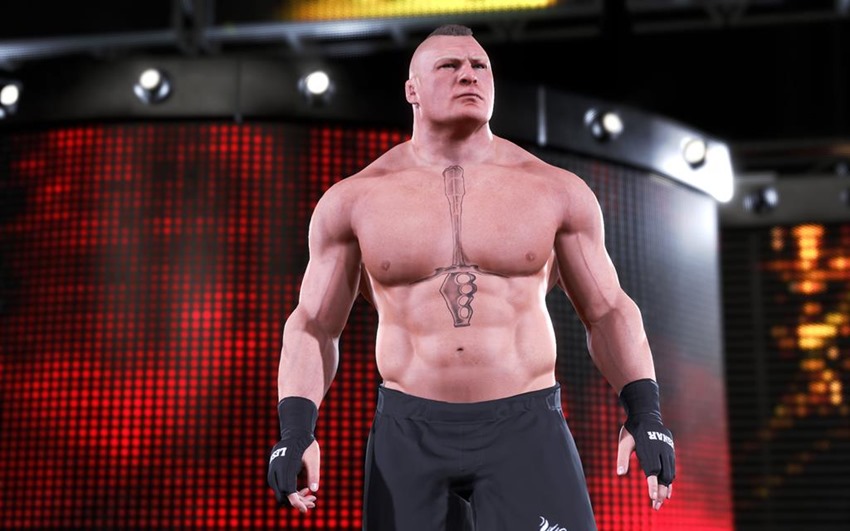 Anything that can go wrong, does go wrong. WWE 2K20 plays like a dog's dying moments in a cement mixer, hamstrung by a series of glitches and bugs that half-arse the action, half-arse it further and end up being a whole-arse of non-fun. You've probably seen a bunch of these moments captured for all prosperity on YouTube, and let me tell you something: It's all true.
In my own sessions, I've had faces forget that they're not supposed to haunt my every waking moment when the flesh on Becky Lynch spontaneously vanishes in the worst remake of Hollow man yet. I've seen the ring ropes suffer LSD seizures, watched character models explode with jitters as if they were muscle-spasm jitters and watched Schrodinger's ladder phase out of existence.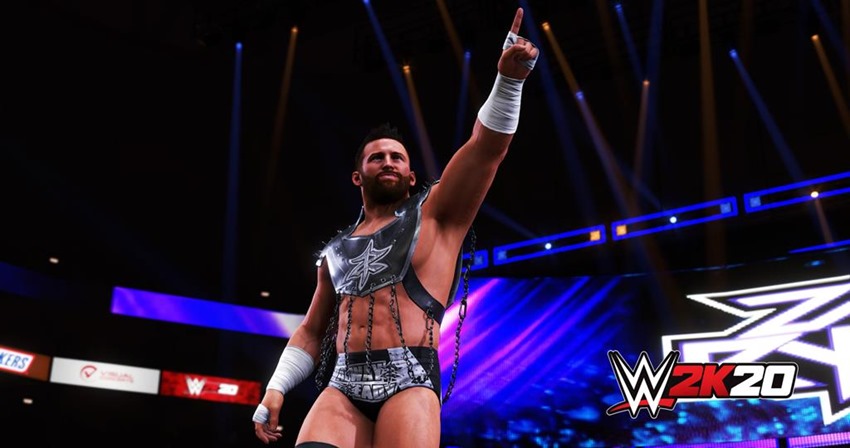 You might be thinking that such problems can be fixed with a few patches and you'd be one hundred percent right, but WWE 2K20's woes extend even further beyond the surface-meme territory. Here is a game, which is an absolute rut and offers nothing of substance to shake up the sports entertainment formula that 2K Games have been using for years now.
Take this year's MyCareer mode for example. WWE 2K19's stab at working your way up from indie darling to Wrestlemania main eventer may have been cheesy, but it was never boring. This year, WWE 2K20 shines a light on two new potential superstars working their way up the ranks with all the subtlety of a BitCoin miner defending cryptocurrencies as anything but a scam.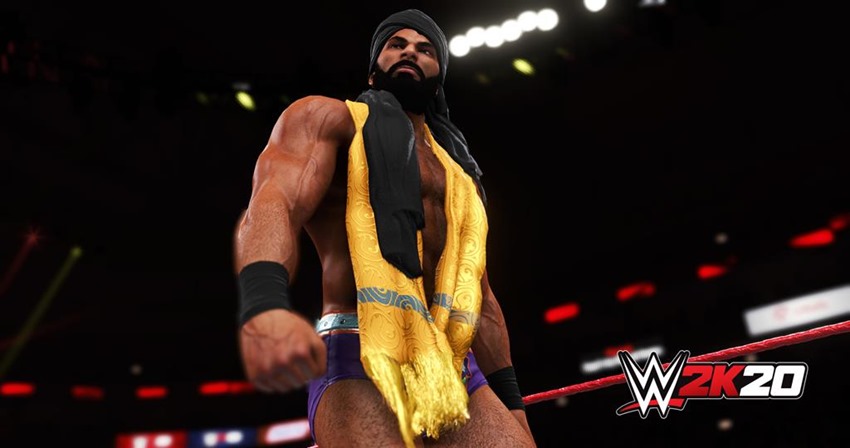 While the story mode may feature a roster packed with some of the greatest icons and current day performers in WWE history, that's about the only positive thing that can be said about this year's narrative. It's a transmission of cringe beams straight to your eyeballs, as newcomers Red and Tre vomit an unending series of threats that wouldn't work on a toddler and dad joke quips that never ever hit the mark.
There are 18 chapters of this checklist career mode to sift through, and by the end of it all I was contemplating if a career switch to a professional UFC punching bag would be better. Character progression doesn't fare much better either, as you work your way up from a high school scrub to superstar status, earning unlockable items via loot boxes that prove that RNGesus truly does hate you. Said gear is also restrictive, but you can use your Virtual Coins to buy individual items.
Provided that you're willing to start a new career as a 24/7 WWE 2K20 peasant, as every item is ridiculously priced while the Virtual Coin reward for winning a match is miserly at best as you split your earnings on two characters in the career mode. Top tip 2K: Just because Nintendo can get away with selling the same game twice with Pokémon, it doesn't mean that such an idea is going to work well when transitioned to wrasslin'.
And that's not even mentioning how players skills and attributes function this year. Similar to last year, winning matches means that you'll accrue points at a steady clip which can be invested in your skill tree, as you focus on creating the wrestling style of your own choice. It seems like an okayfabe usage of last year's ideas, until you realise that you can't even see what you can potentially invest in as the hex-grid system cloaks itself in a shroud of mystery that makes planning for what type of superstar you want to be close to impossible.
Those upgrades barely feel worth the effort either, as they add the most minor of incremental boosts to your wrestler that robs you of any true organic growth.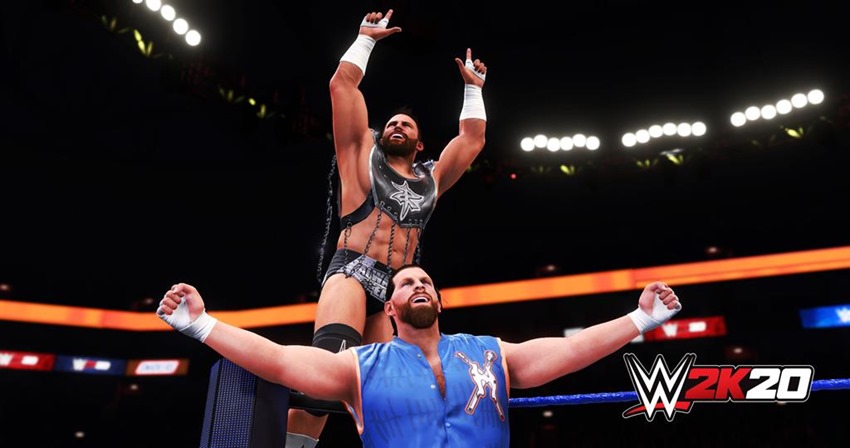 And still, WWE 2K20 keeps scraping the bottom of the barrel. Wrestlers look like wax mannequins if they'd been sculpted by an artist with frying pans for hands, a far cry from the detailed models that added a stunning layer of realism to previous WWE 2K games. The control scheme has been oddly rejiggered to create an alien sensation that throws away years of familiarity and the WWE Showcase mode of the Four Horsewoman does absolutely zero justice to the career highlights of Becky Lynch, Charlotte, Sasha Banks and Bayley.
With no proper match checkpoints and the dodgiest of AI, pouring an absurd amount of time into Iron Woman showdowns only to be undone by some of the many bugs in WWE 2K20 and then sent back to square one, is beyond depressing and yet another example of just how far removed this year's Showcase event is from older and superior takes on classic WWE storylines.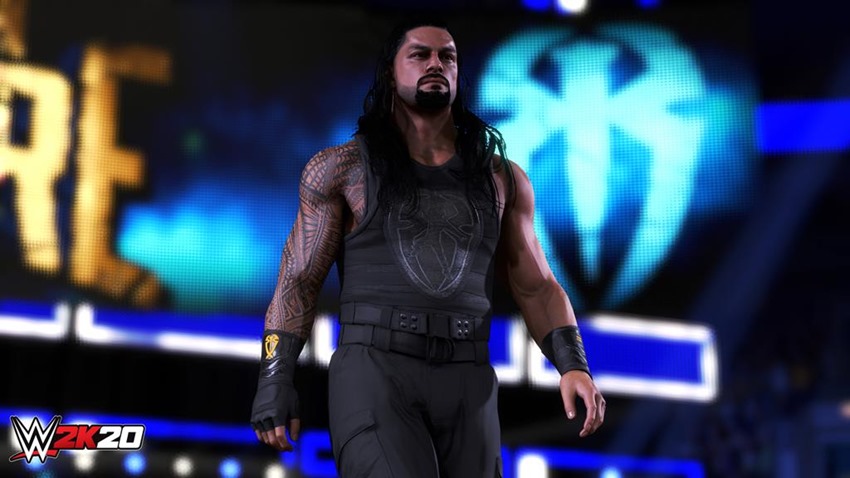 Worst of all, WWE 2K20 just feels awful to play. The tightness that previous games had iterated has been banished to the nether realm where fake Diesel and Razor Ramon reside, replaced instead with a sloppy roster of rookie mistakes. The targeting between characters is abysmal as strikes fail to find their mark, weapons are apparently made out of candy floss and your unfulfilled high school dreams, the rampant glitches kill match momentum and the AI is once again stuck between being Eugene-level bad and burying players with a ferocity that hasn't been seen since Triple H buried CM Punk.
For a time, it looked 2K had finally found their groove with the release of WWE 2K19. The bar had finally been raised, the foundation for a fun slice of simulated sports entertainment had begun to harden and anything built on top of it was bound to be an improvement. WWE 2K20 takes all that goodwill and pisses it away, constructing the shoddiest backyard ring possible and filling it with a broken product, busted progression systems and an overall presentation that combine to make WWE 2K20 the worst there was, the worst there is and the worst that ever will be.
Last Updated: November 5, 2019
WWE 2K20

For a time, it looked 2K had finally found their groove with the release of WWE 2K19. WWE 2K20 takes all that goodwill and pisses it away, constructing the shoddiest backyard ring possible and filling it with a broken product, busted progression systems and an overall presentation that makes WWE 2K20 the worst there was, the worst there is and the worst that ever will be.

WWE 2K20 was reviewed on PlayStation 4