This article was sponsored. The editorial and content is entirely created in-house, unless otherwise specified.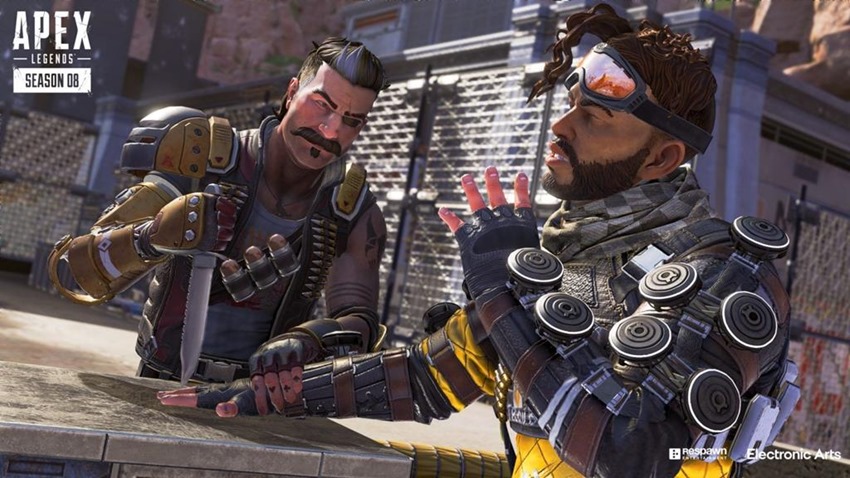 The new season of Apex Legends is officially in full swing, having kicked off two weeks ago and introducing numerous changes to developer Respawn Entertainment's popular battle royale. With season 7's introduction of the Olympus arena and the new legend Horizon, the bar was set for season 8. And it looks like season 8 is doing some impressive pull-ups on it, as it hit the ground running with its new content!
Here's a look at how the latest season of Apex Legends is shaping up so far, as King's Canyon returns and an explosive new face makes his debut.
How much does Apex Legends cost to play?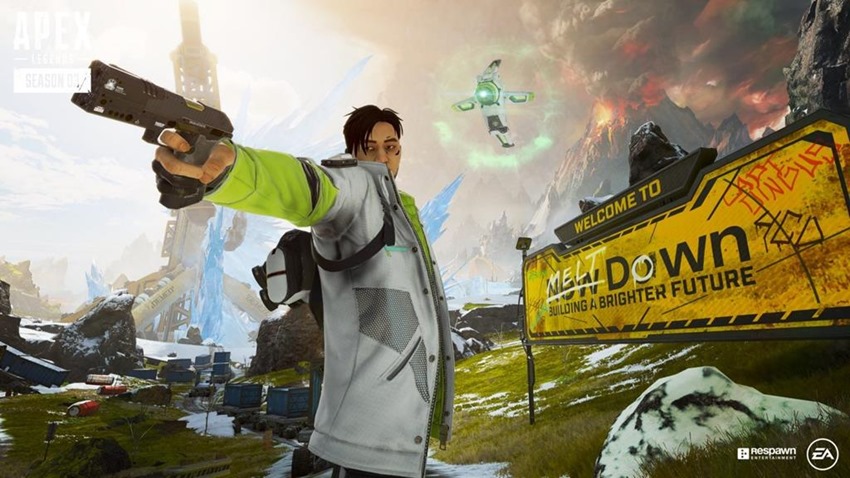 Nothing! Free, gratis, zero fee required. While the game does have in-app purchases, you're still free to earn your way towards big rewards simply by sitting down and spending some time having a blast. Alternatively you can grab the Season 8 Mayhem Battle Pass which unlocks a ton of goodness to help enhance your experience.
Immediately unlock the Legendary Flatline Chained Beast when you pick up the Battle Pass, along with three new Legend skins when you grab it. Battle through the remaining 100 levels to earn the rest of the rewards including Legendary items like the Radical Action Bangalore, Bad to the Bone Lifeline, and the DMR X-1 Reactive Longbow.
Where can I download Apex Legends?
Right here, from these handy links!
Kings Canyon just got a whole lot bigger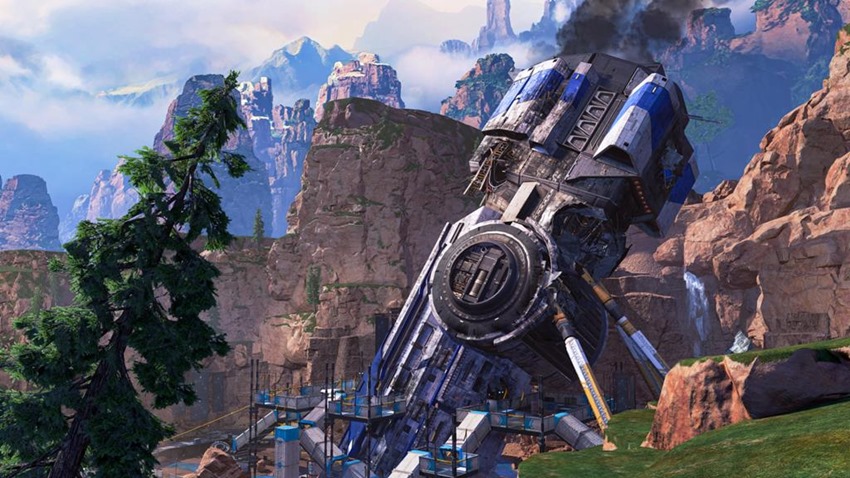 Kings Canyon has had more facelifts than a Beverly Hills socialite desperate to retain their youth. Invasions and and conveniently placed bombs have rearranged its structure several times, and in the wake of Fuse's ex-friend Maggie blowing up the northern mountains, Kings Canyon is now also a bigger arena to navigate.
Absent in season 7 of Apex Legends, Kings Canyon is back with a number of small but substantial tweaks to all of the recently opened-up real estate. Favourite haunts have been transformed radically, with locations such as Mirage Voyage being a dangerously fun loot spot, Crash Site being the new Thunderdome, and other landmarks providing a temporary respite from the heated battles of the north and south sections of the map.
Meet Fuse, a Legend with explosive power
G'day! The bombastic explosives expert has landed with a boom in Apex Legends, and he's packing plenty of bang for buckshot in the arena. To unlock Fuse, you'll need to grab him at the usual Apex Legends storefront for 12,000 Legend Tokens or 750 Apex Coins. Remember, you can get Legend Tokens through regular play and leveling up, or shortcut the process by procuring Apex Coins to the tune of $8.
So what does Fuse bring to the table? These skills!
Passive Ability: Grenadier – Stack an extra grenade per inventory slot. Fire grenades farther, faster, and more accurately.
A handy trick as Fuse is the only character who can stack two grenades per inventory slot, this allows the explosive character to have an extra slot in his inventory. Fuse is also a deadeye at chucking grenades, making him a long-range combat option with big boom results.
Tactical Ability: Knuckle Cluster – Launch a cluster bomb that continuously expels airburst explosives on impact. (Cooldown time: 25 seconds)
Fuse is never without some bombs in his inventory, and his Knuckle Cluster can do some serious damage to anyone caught off-guard by it. Hit the opposition with that attack, and then move in to sweep them off their feet once the gunpowder dust settles.
Ultimate Ability: The Motherlode – Launch a bombardment that encircles a target area in a wall of flame. (Charge time: 120 seconds)
Oh yeah, the big one. Fuse basically creates a firetrap that'll damage any enemies trying to escape it, essentially pinning them in place or risk taking 75 damage in the process. With solid range and a chunky area of effect, it's like shooting fish in the barrel when you launch his Ultimate.
Strategies for how to best use Fuse are still being formulated and changed every day, but the overall goal is got go big, loud, and fast with him. Some precision is required and you'll want to avoid being indoors when you set a few bombs off lest you get caught in the explosion, so stick to open terrain and use Fuse to turn the arena into deadly trap.
Old school meets new school with the 30-30 Repeater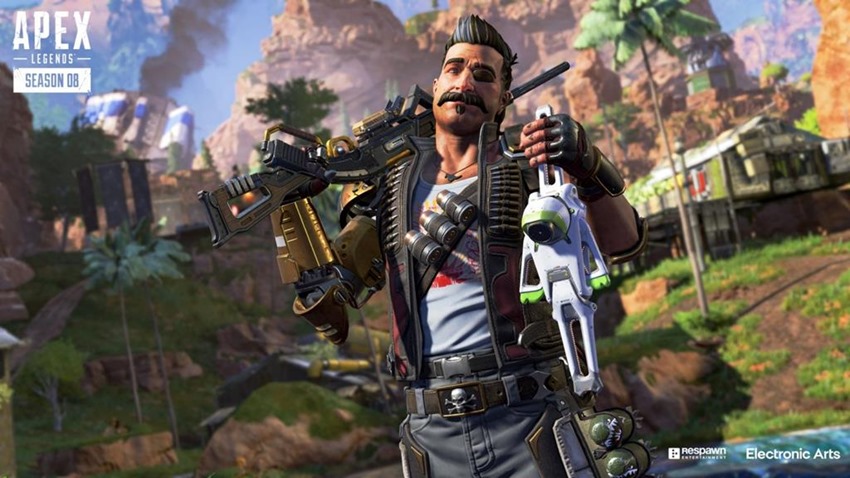 BRAVESTARR! Sorry, had to make the reference. Anyway, there's a new weapon in Apex Legends called the 30-30 Repeater. A lever-action rifle with plenty of stopping power, you'll want to obtain higher level magazines to increase its default shot-count from six up to eight with a level one magazine, ten with a level two magazine, and 12 with a level three magazine.
You can also charge the gun to deal extra damage, depending on what kind of sight you have equipped. Overall, a full-charge headshot will nail enemies with 100 damage, or 74 without the power-up. Body-shots from a charged slug will do 57 damage, or 42 damage if you decide to pull the trigger before you add some extra energy to your round.
As a weapon, the 30-30 Repeater falls somewhere in the middle of the territory inhabited by the G7 and the longbow. A decent balance of speed and power, it's Achilles Heel is a slow reload time. But as a classy nod to the past that can wipe out challengers with its high-damage charge-shot, it's a refreshing new addition to the Apex Legends arsenal.
Keep an eye open for explosive holds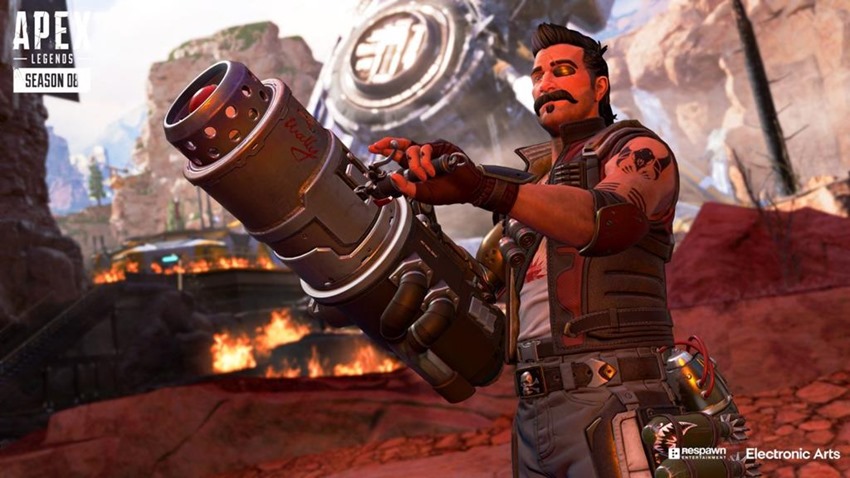 See those small red and blue containers dotted around the map? Those explosive holds may seem nigh-impenetrable, but if you happen to have a grenade on you then you've already got a key to unlock that door. Simply walk up, use the console and pop a grenade in the section. Then run because that deadly accessory is still going to blow up.
Once you've opened an explosive hold, feel free to apply a five-finger discount and grab everything that you can. It's an arsenal of goodies inside of these bunkers, which have effectively replaced the bunkers from previous seasons.
Last Updated: February 17, 2021