This article was sponsored. The editorial and content is entirely created in-house, unless otherwise specified.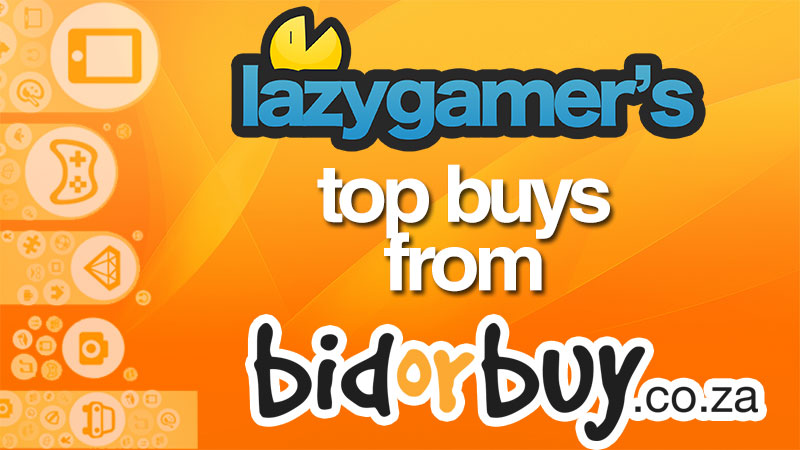 You know my favourite part of our weekly bidorbuy shopping experience? It gives me hilarious insight into what the guys are thinking about that week. Thanks to the huge selection on the site, Darryn's weird toy and comic book interests can be satisfied just as easily as Geoff's cooking and tech desires, not to mention all the ways Matty panders to his kitties (who are actually influencers now). So, here's what we found this week.

When I first sent the guys to go shop, it took Geoff no time to return with this link for a Jaffle Iron sandwich toaster. I was still having fun searching for stuff I'd like when he came back with this pasta extruder next – apparently he already makes fresh pasta, but this way he could make funky shapes. I really need to get invited to his house for food one day…
Speaking of getting fed, I've decided that I need one of these trays. I'm a mom now, that means breakfast in bed is in my future, right? Right?
Speaking of cool things that every home should have, Matty spotted this cat hammock bed and I've decided I need it.
I don't even have chairs like this, but why should that stop me! In all seriousness, though, Matty wants to save up for a new camera, and there are some pretty decent deals. He can't afford the R65k one he initially linked to, but this one could be doable one day – it is a Canon EOS 7D MK II after all, perfect for taking even more cat pictures.
Darryn continues to confuse me. On the one hand, he picked out this cool Robocop collectible action figure that is apparently pretty well priced. But when I asked if there was anything else he'd want, he came back with this AC/DC T-shirt; I'm sure he must own thousands of T-shirts at this point, what does he even use them all for? There aren't enough days in the year to wear them all.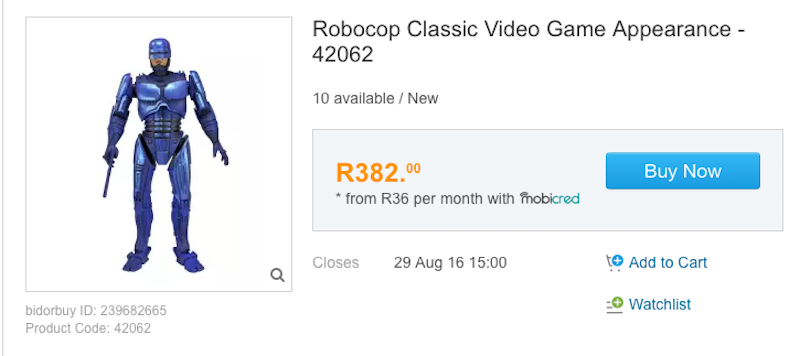 As for Gavin, he gave me the following response:
A doctor has recently told me that keeping our phones and iPads on in the room is part of the problem with our broken sleep… something to do with blue light and tricking your mind into paying attention to changes in light even when in sleep mode or something. I wasn't paying attention as I was trying to catch a Pokemon.
Anyway so now we are on the lookout for charging stations to easily ensure all phones and iPads are out of the rooms at bedtime, and this is seriously sexy.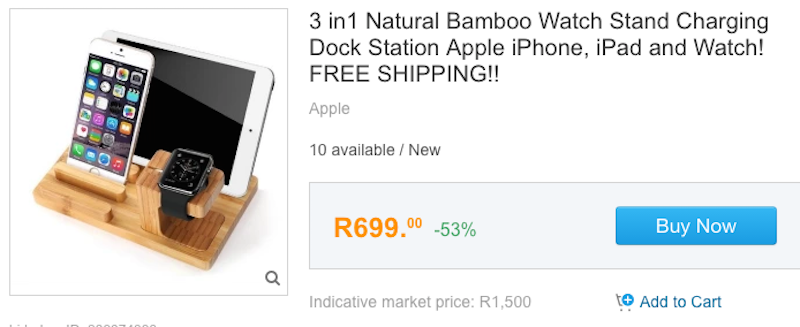 Wow, yes. Yes it is sexy Gav – I'll happily get one, too.
Finally, something really different. I love board games, and bidorbuy has a sexy board game section. No really, you need to login to see these crazy adult games, but it's so worth it. Just imagine the look on everyone's face at our next board game night when we bring out Talk Dirty To Me – who needs Settlers of Catan?

Last Updated: August 17, 2016