This article was sponsored. The editorial and content is entirely created in-house, unless otherwise specified.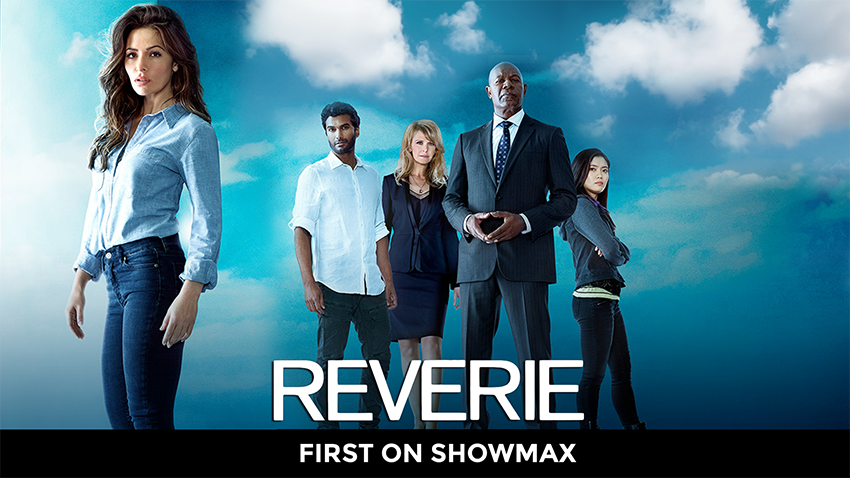 "A mind like a steel trap". That line is normally used as a compliment to somebody, but what if your mind was the trap and you couldn't get out? That's the intriguing premise for new sci-fi drama/thriller Reverie, which debuts on Showmax later this month. Created by Mickey Fisher, the TV producer/writer behind Halle Berry sci-fi drama Extant, Reverie could kind of be described as Inception by way of The Matrix with a sprinkling of The Negotiator. What does that odd mix make this series then? Pretty damn interesting, if you ask me.
Nobody wants to keep going deeper, nobody suddenly knows kung fu, and nobody is shouting about anybody having sexual relations with a mother, but Reverie has its own thing going for it. First up is Sarah Shahi as Mara Kint, a former hostage negotiator and human behaviour expert with a tragic past. In this 10-episode series, Mara is forced to both confront that tragedy and make use of all her skills when her ex-cop boss turned security consultant Charlie Ventana (Dennis Haysbert) turns to her for help with a dire situation faced by his new employers.
High-tech multinational corp Onira-Tech has designed Reverie, a brand new extremely advanced virtual reality product that allows people to relive any memory or moment in their life in a waking dream of their own design. When the early testers of this technology find the edges of their experience blurring and decide that life inside Reverie is better than the real world though, they subconsciously decide to stay, leaving their real bodies in a comatose state. And also Onira-Tech with a rather delicate problem.
As Onira-Tech prepares to take Reverie public – not to mention keeping the attention of Monica Shaw (Kathryn Morris) and the rest of the US Defense Department – this problem needs to be resolved as quickly as possible. Charlie hopes that Mara is the one to do just, as she is asked to enter the various virtual reality mindscapes of the trapped to try and coax them out. But when flashes of Mara's own personal tragedies start bleeding through, possibly as a result of a systemic flaw which Onira-Tech founder Alexis Barret (Jessica Lu) and designer Paul Hammond (Sendhil Ramamurthy) denies the existence of, things get awfully complicated. As Mara goes from one trapped mind to another, discovering the limitless potential of Reverie, she also finds herself going deeper down this virtual reality rabbit hole.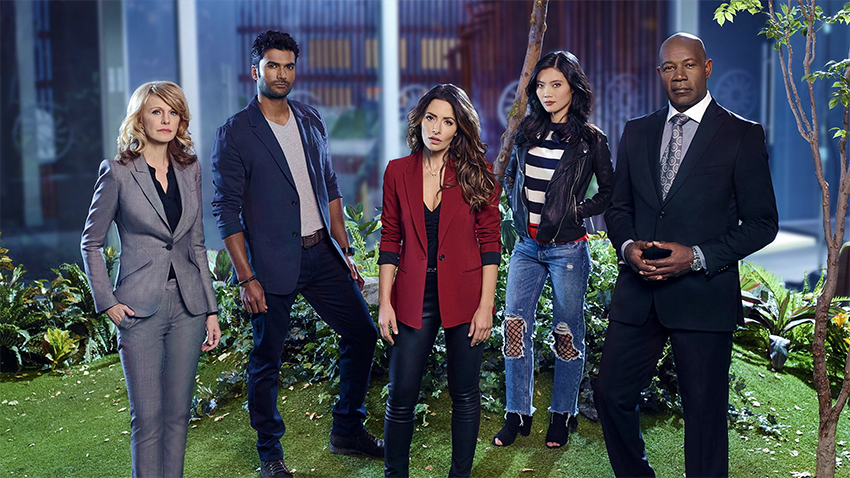 That last sentence may hint at things much darker than Reverie actually brings to the table. I've written about many a heavy and emotionally draining TV series in the last few months, but this is not one of those. Oh, it definitely still has its drama, handled with aplomb by TV series veteran Shahi and the rest of the cast, but by all accounts there's an optimism to Reverie that's refreshing. The dangers of becoming a prisoner to technology is a theme that's often been explored in horrific ways in pop culture (see: Black Mirror), but here it's not just about humanity's failure to control their addiction to their tools, but rather how using those tools wisely can be used to heal. If you're willing to accept that healing of course.
It's also telling that Shahi's Mara is not an action heroine – her skills lie in connecting with people, not shooting and punching them. You most definitely will get your fair share of thrills though – heightened in excitement by this virtual world's ability to scoff at the laws of physics – and not to mention several little mysteries to puzzle out as Mara find things to not be as they seem. Big action sequences and head-scratching conundrums aside though, the biggest drawcard here is in how Reverie explores its themes of acceptance, forgiveness and the strength to rather face what is real than fantasize about what could be. But also the cool virtual reality world in which you can do and be everything.
The 10-episode first season of Reverie will be available to binge in full when it premieres on Showmax on 13 August 2018.
Last Updated: August 3, 2018