This article was sponsored. The editorial and content is entirely created in-house, unless otherwise specified.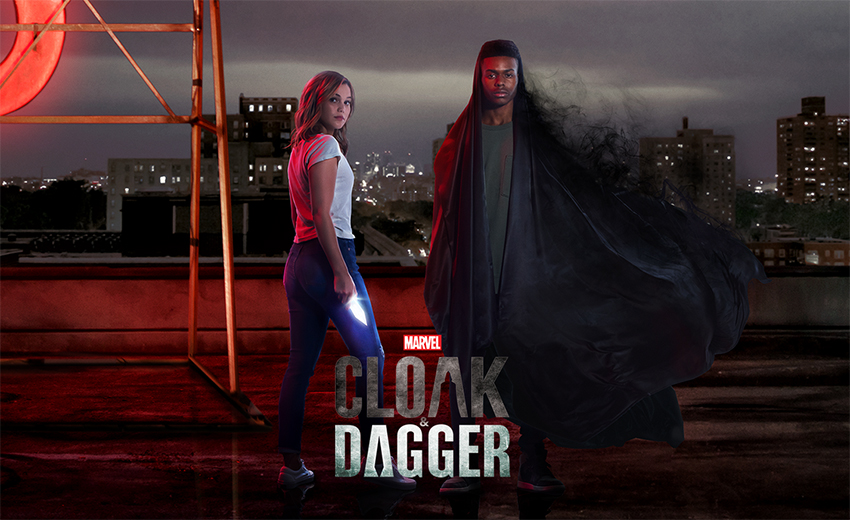 When it comes to comic book adventures on the big screen, Marvel rules all with an iron fist. Well, not the Iron Fist though, to be clear. He's over on the small screen with the rest of the Defenders in Marvel's Netflix shows. Those aren't Marvel's only efforts at bringing their cinematic dominance into fans' homes though, as we also have/had the fun but short-lived Agent Carter, highly-rated teen drama The Runaways, and Agents of SHIELD, which is in many people's opinion the best comic book show on TV (Oh and I guess I should mention The Inhumans as well, but the less we say of that the better). Now Marvel is starting a brand new chapter of the Marvel Cinematic Universe with the great-looking Cloak & Dagger, and you can watch it as from today on Showmax!
For the uninitiated, Cloak and Dagger are the respective comic book pseudonyms of Tyrone Johnson (Aubrey Joseph) and Tandy Bowen (Olivia Holt), "two teenagers from very different backgrounds, who find themselves burdened and awakened to newly acquired superpowers which are mysteriously linked to one another." Tyrone gets powers drawn from the otherworldly Darkforce that allows him to become intangible and even transport himself and others, while Tandy can generate daggers of hard light that can be used as offensive weapons as well as being able to affect the brain chemistry of some people, particularly those suffering from addiction. When together though, Tyrone and Tandy find their powers responding in unexpected ways, forcing them to understand the roles they need to play and what they mean to each other.
Much like in the original comics, this on-screen Cloak and Dagger find themselves on opposite sides of the socio-economic divide. It's these differences – far more nuanced and complex than a first glance assessment since the original poor black boy and rich white girl dynamic has now been flipped around – and how the characters are used to unblinkingly explore some of the hard social issues facing youths, that have kept the comics as popular as they are since their inception in the early 1980s. Based on the great trailer for the show (man, I love that cover of The Animals' House of the Rising Sun), and the fact that it will be set in a post-Katrina New Orleans, it appears that Cloak and Dagger's on-screen counterparts will be sharing those same social responsibilities. Not to mention kicking butt!
Marvel's Cloak and Dagger series will see longtime Heroes writer/producer Joe Pokaski take on showrunner duties, while Andrea Roth, Gloria Reuben, Miles Mussenden, Carl Lundstedt, Emma Lahana, Jaime Zevallos, and J. D. Evermore will be rounding out the cast. The show is being produced by Freeform, the rebranded ABC Family network also owned by Disney – much like with The Runaways or Agents of SHIELD, don't expect direct crossovers with the Avengers though, despite the fact this all takes place in the same universe. There will be some nods back and forth though, like Cloak's Darkforce, which was first established in season 1 of Agents of SHIELD before becoming the primary focus of Agent Carter season 2.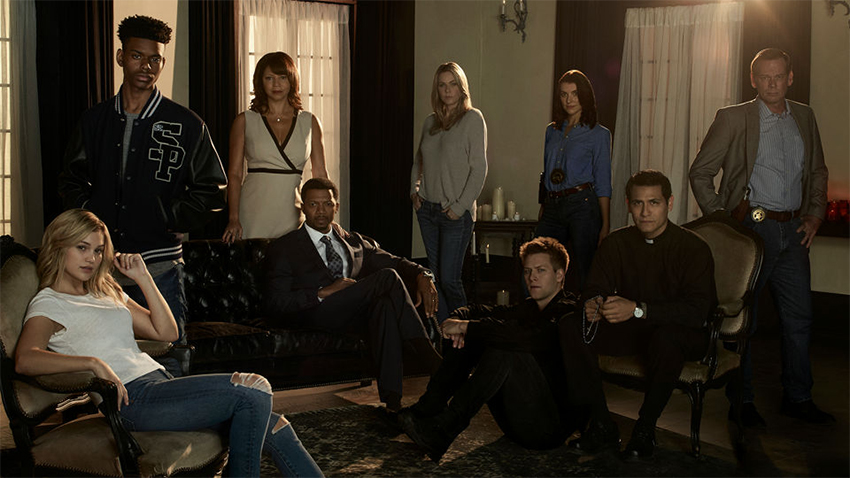 The two-episode premiere for Cloak and Dagger was made available to early reviewers a few months back, and it drew in rave reviews for its mix of comic book action and character drama, with special praise being given to the chemistry between Aubrey Joseph and Olivia Holt as the titular leads. It's also been lauded for being a lot more gritty than the glossy, angsty teen drama takes on comic books that we've seen pop up lately, sticking much closer to its comic book roots.
Now that public premiere has officially just happened in the US in the early hours of this morning, but thanks to Showmax there's no need to wait months for local broadcasters to catch up! The double-episode premiere is available on the local streaming service right now, and each subsequent episode will also be made available on Showmax weekly as they get released in the US.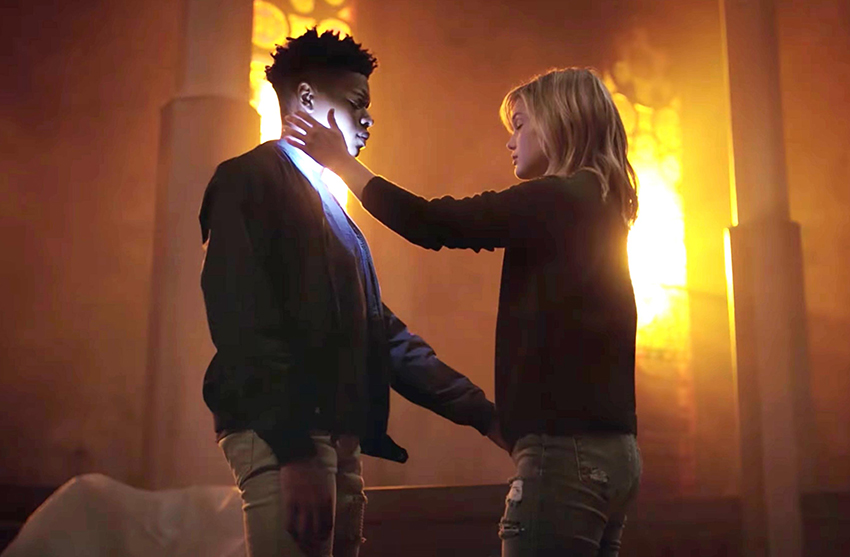 That's pretty cool, which means there's no reason to not stay up to date with what could potentially be one of the hottest comic book TV series around (It will also tide you over now that Agents of SHIELD has wrapped up its fifth season). And remember, if you're not a Showmax subscriber, they have a free 2-weeks trial. DSTV Premium members also automatically get free access to Showmax in its entirety, while DSTV Compact subscribers can get the same at a significant discount.
Last Updated: June 15, 2018