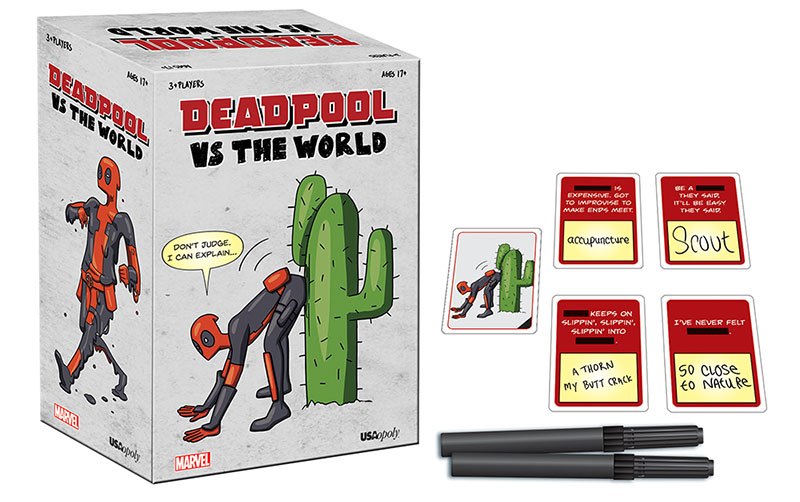 Your favourite Merc with a Mouth has teamed up with board game creator USAopoly to bring his shenanigans to life in tabletop form. Deadpool vs. the World has been described as a card game in a similar vein to Cards Against Humanity, so definitely for adults!
In Deadpool vs. the World, players will create their own captions based on the illustrations on the cards, featuring Deadpool in a variety of, ahem, compromising situations. The game comes with 100 custom (and, of course, wildly inappropriate) illustration cards which will prompt players to follow up with their own pick of 300 accompanying caption cards. Only the most shameless caption and illustration combo will win.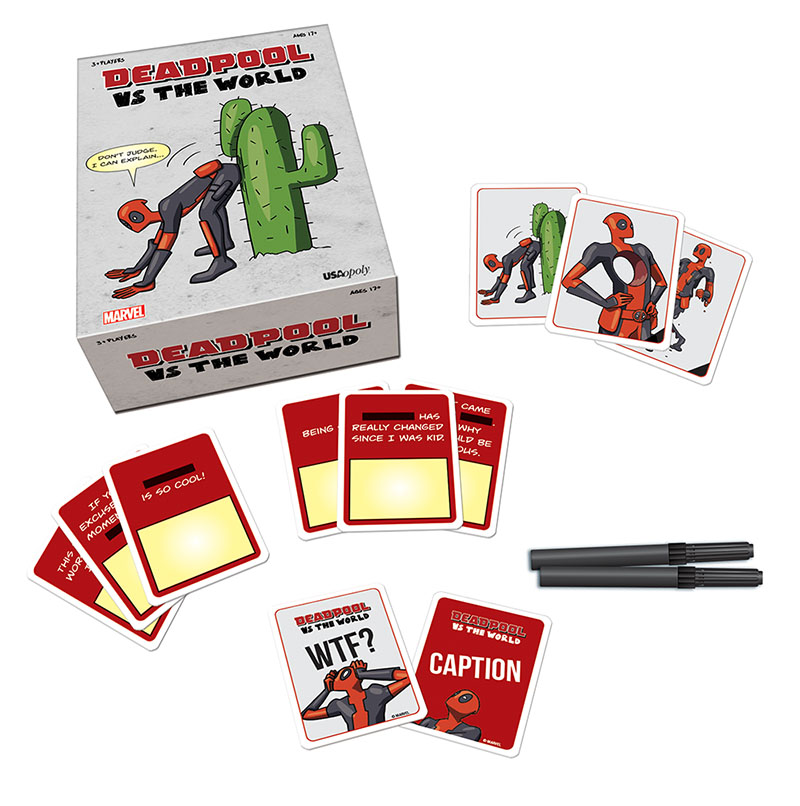 Deadpool vs. the World doesn't have a solid release date yet, but according to USAopoly, the game will come with a recommended retail price of $24.95. Hopefully Deadpool vs. the World will grace our shelves in time for the highly anticipated Deadpool 2, releasing in cinemas on May 18.
Deadpool makes his mark on adult gaming in Deadpool vs the World, a hilarious party game for mature audiences. Featuring 100 custom illustrations of Deadpool in very strange and unsightly situations, players face off against their friends by filling in the blanks on Caption cards to provide the most outrageous explanations of the Merc with a Mouth's predicaments. The player who best describes Deadpool's compromising situations wins the game.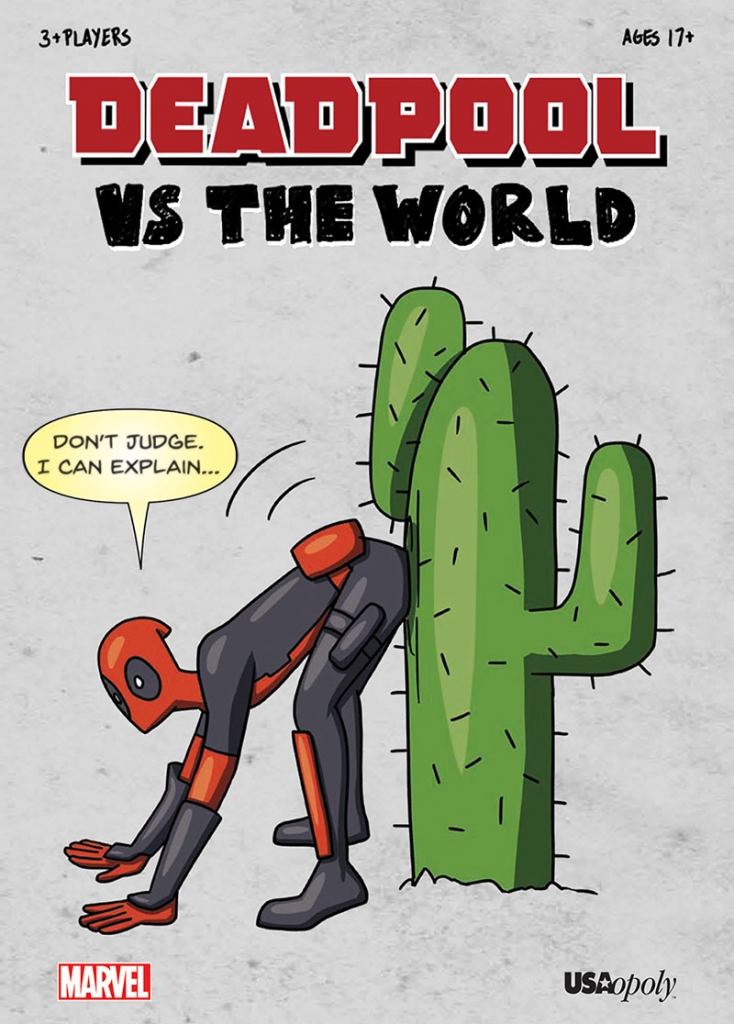 Last Updated: February 27, 2018