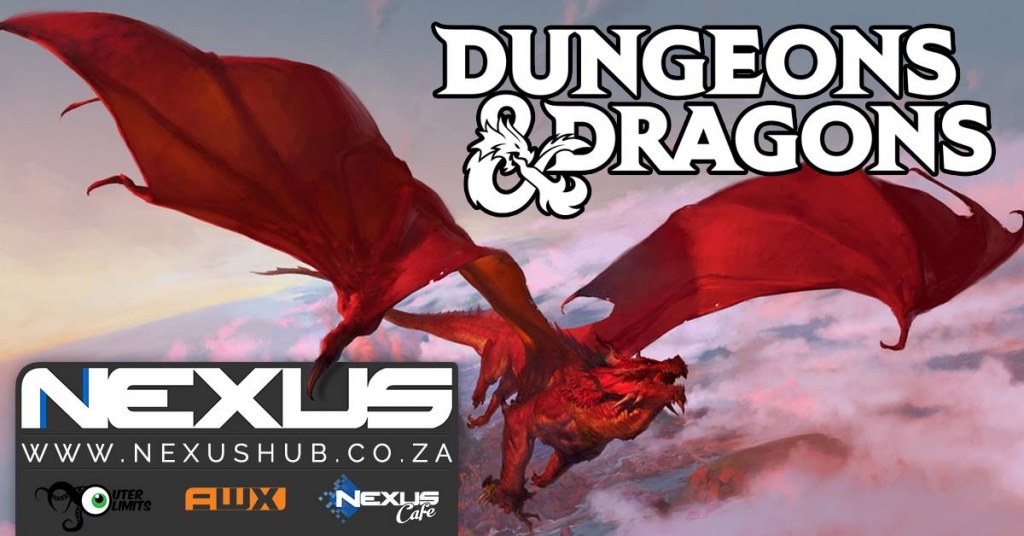 Much to my shame, and despite being a major tabletop nerd, I don't have that much experience with roleplaying. I've had a sum total of one session of Pathfinder, which was both incredibly long and incredibly rewarding… and left me jonesing for more. Luckily, the friendly folks over at Outer Limits have come to my rescue, so if you're in Joburg and you have Thursday nights free, you might want to check this out!
Starting this Thursday, the 25th of January, Outer Limits @ The Nexus will be hosting weekly Dungeons and Dragons evenings. To start with, there will be two formats: Introductory Adventures and an Ongoing Campaign.
For the newbie pen-and-paper RPG players (like myself), the Intro Adventures will be run with pre-generated characters. If you want to just try it out, you can spend a couple of hours adventuring in a dungeon or having a bar brawl.
If you're an experienced Roleplayer, you can join the ongoing group, where you can generate your own character to take part in a long-term campaign. Obviously, this calls for some dedication and commitment on your part, as you'll need to be present for the sessions on a regular basis.
There's no entry fee for these events, everyone is welcome! The Nexus Café is also open until 11pm, so you can grab your grub while you're there, without having to leave the game.
The Nexus will also be opening up to other tabletop gamers on Thursdays. Outer Limits has a variety of demo games for you to play, and you're also invited to bring your own games (and friends!) to play at The Nexus.
Sign up on the Facebook Event Page here.
Last Updated: January 22, 2018