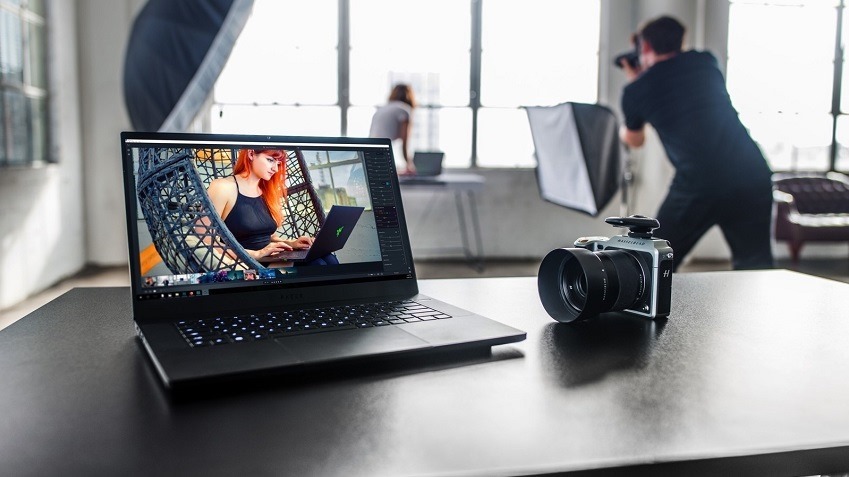 Razer and their laptop Blade range have been around for some time, and always have a habit of making a statement. The black metal bodies encase potent components in a shell that is no larger than a MacBook, giving you portability with a heck of a lot of oomph to boot. But the design has aged,, what with that ugly big screen bezels and fingerprint-attracting matte finish. The Razer Blade 2018, then, isn't just the annual internal upgrade. It's Razer's long overdue full look at the Blade entirely.
From the get-go, the Blade 2018 is a big step forward regarding design. It's a little more square than round-edged, giving the laptop a more modern look with a black finish that looks more brushed than painted over for less greasy finger stains. The body itself is also larger, with the 14-inch laptop now converting into a 15.6-inch one. That crams in a lot more screen real estate than you'd expect too since Razer has taken a page out of Dell's XPS line and gone nearly borderless with the display. It's gorgeous, and a massive upgrade from the aged look of its predecessors.
The aluminium unibody remains sleek and thin too, with the Blade cramming even more power into the sleekest gaming laptop you'll find on the market today. Thanks to Nvidia's Max-Q design you can choose from a GTX 1060 or 1070, which gets paired with a standard Intel six-core 8th Generation processors. The Blade also comes standard with 16GB of RAM, and variouss SSD options. Better still, they're upgradeable, which means you can swap that out for 32GB of RAM and terabytes of storage after the fact if you wish.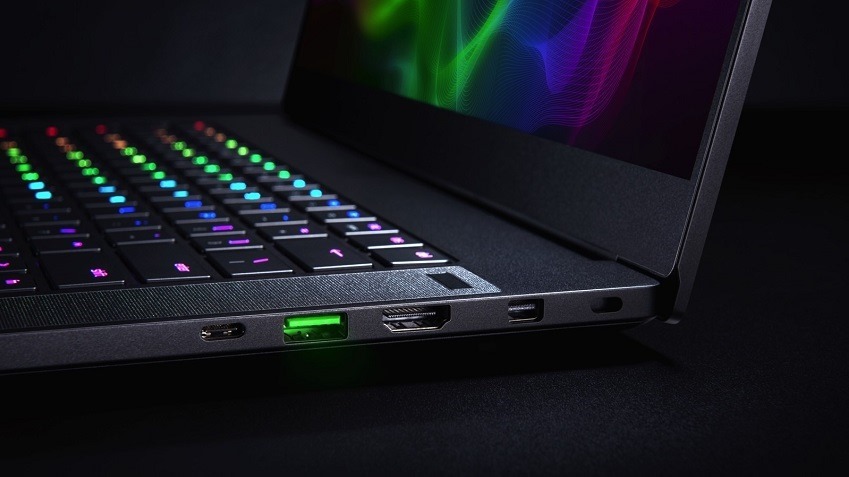 The screen has some options too. You can start off with a standard 60HZ 1080p panel, or ramp it up to a full 144Hz. There's also a 4K option with multi-touch, but none come with support for Nvidia G-Sync. To keep the laptop power efficient, Razer decided to cut that feature. But they did instead choose to include some new cooling functionalities, to curb the infamously warm laptop. A new vapour chamber design and additional vents should keep the Blade running quieter and cooler for longer, which will be a significant improvement over previous models.
Of course, this all comes at a premium. The Razer Blade starts at $1899.00 for the 60HZ 1080p panel, GTX 1060 and 256GB SSD configuration, and can ramp all the way to $2800.00 for a GTX 1070, 1TB SSD and 4K 60Hz display. It's expensive to manage such power in a body this small, but the Razer Blade seems almost uncontested in this field right now.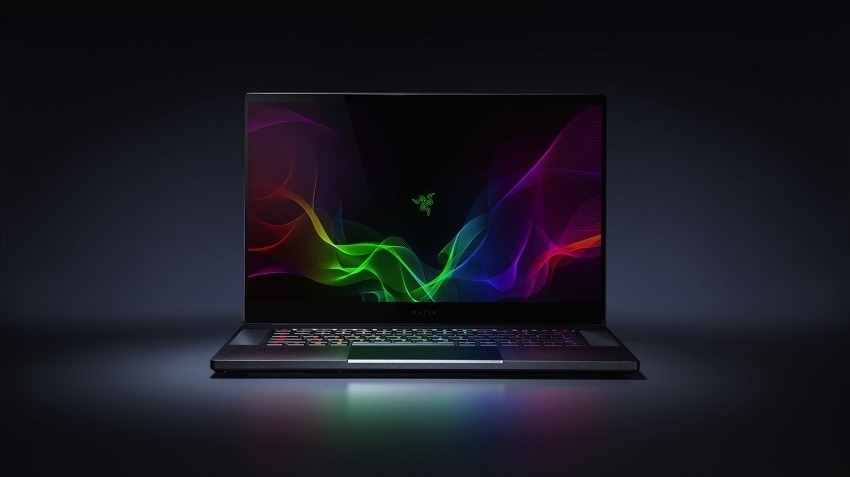 Last Updated: May 23, 2018