This article was sponsored. The editorial and content is entirely created in-house, unless otherwise specified.
So you're looking at buying a new monitor. It's always an exciting time. Your monitor, whether hooked up to your super impressive PC or equally envy inducing console, is the connection between you and your favourite games. How it produces colours, what resolution its able to support, how well it handles input and all the special features it might ship with all factor into making your gaming experience that much better. So which ones do you look at? That is an easier question to answer than you might expect.
First and foremost, you need to take one thing into consideration: pricing. There are monitors that server nearly every market, and as a result scale up adequately the more fancy they get. If you want a 4K, G-Sync 144Hz monitor, those features are going to cost. And if you're just playing a console on it, it's money that's going to be wasted. This quick rundown is for all the micro-scenarios you might want to consider when deciding on the best bracket of monitor for you. Leaving you to simply decide how much you want to shell out.
The no frills, best HD gaming monitor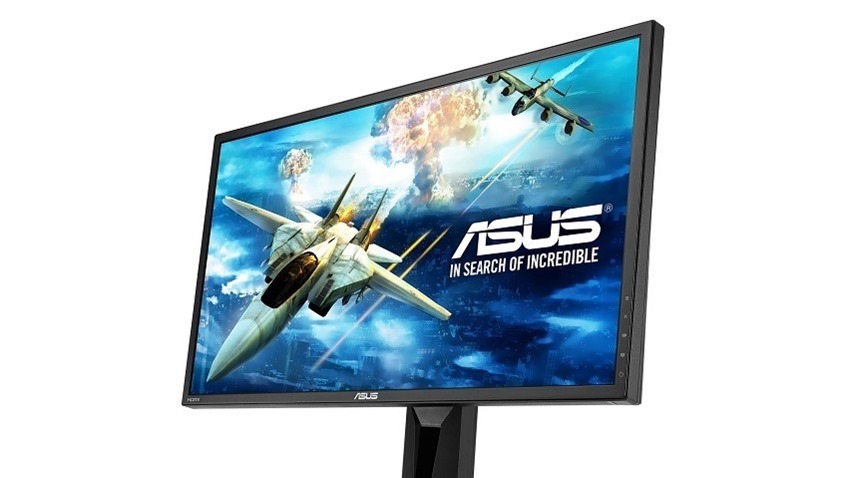 If you're on a standard Xbox One, PS4 or just happy to have all your games run at regular 1080p on PC, you might have the easiest decision to make. There are many, many fantastic full-HD monitors to choose from, and many don't break the bank. Here we're looking at the ASUS VG245H, which is already reaching into the higher end of what this bracket might offer. What you do get is a stunning LED backlit panel, which supports your 1920×1080 needs at a regular 60Hz. Where it excels is with input response, boasting a 1ms time which is crucial for faster-paced games. You also get a variety of swivel and height options, which is neat at this price range.
HD gaming, but with an edge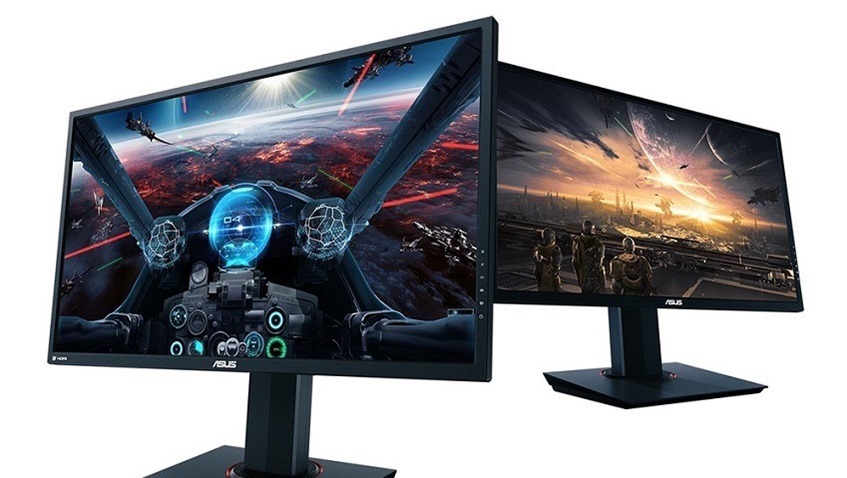 So you're happy with playing in standard HD, but you've got some horsepower in your PC and want to push those framerates higher. You need to be looking at a monitor that supports 120Hz (or beyond) at this point, letting you bypass 60FPS and double it across the board. If that's more your style, the ASUS MG248Q (or its bigger, 28-inch brother) are the best options to be looking out for. They retain the same great 1080p panel but boost refresh rates up to 144Hz. There's also a sturdier base and more setup options to suit any desk, which you should be demanding at this price range anyway.
Just don't expect it to do anything for console gaming. They struggle to lock on 60FPS at the best of times, so you're just wasting money at this point.
The best for esports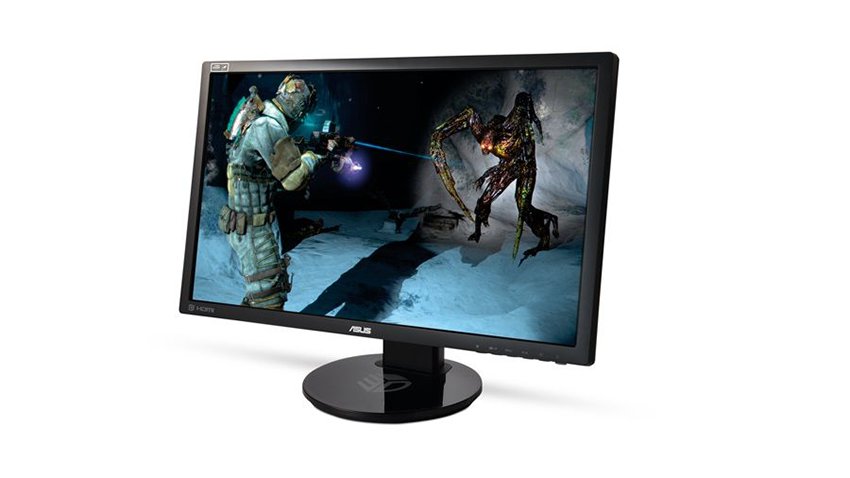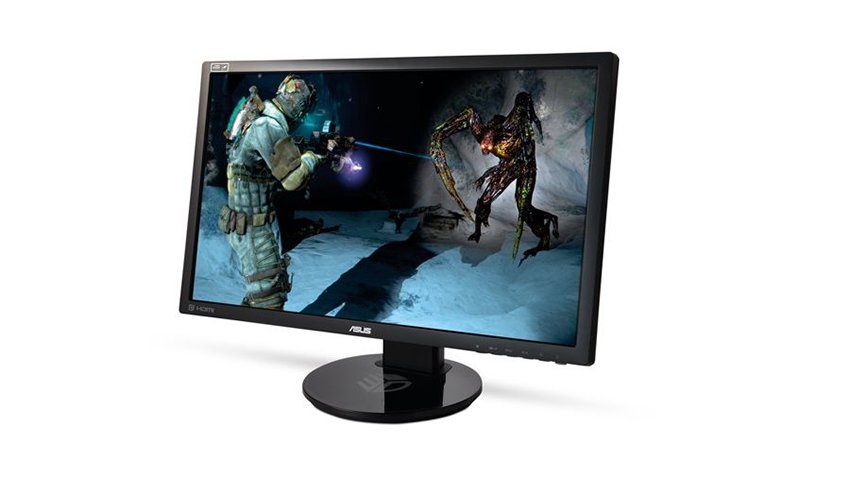 If you want a 144hZpanel with an eye on esports, then you probably want the ASUS VG248QE Gaming Monitor. With its 144Hz refresh rate, it delivers ultra-smooth motion. Coupled with a staggering 1ms (GTG) response time and ASUS's Trace Free II Technology, you'll get the smoothest performance for your fragging needs. It's used exclusively by both MettleState and VS Gaming, so you know it's perfect for games like Counter-Strike: Go.
Higher, smoother framerates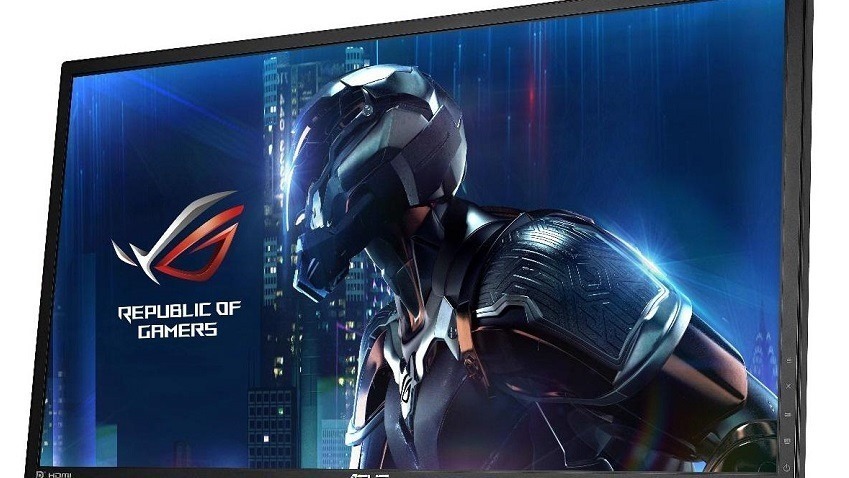 If you're looking to really get the most out of a high refresh rate monitor though, you're going to be faced with two options: FreeSync or Nvidia G-Sync. Which one you choose will already be based on what graphics card you own, with AMD connected to the hip with FreeSync and Nvidia (obviously) with G-Sync. In a nutshell, these additional bits of hardware allow your graphics card to perfectly sync up with the refresh rate of your game, and eliminate screen-tearing even when you aren't hitting those native refresh rates. It's a game changer, and there're options aplenty for either side of the field.
The ASUS PG248Q is a good example of a great HD G-Sync monitor. Sporting 144Hz but shipped with a G-Sync chip, you'll immediately have a much better experience on your Nvidia powered gaming that anyone without it. You pay for the convenience (and AMD's FreeSync is far more affordable in this regard), but you'll be remiss to not looking at spending some of the extra dough. It's an investment for sure.
Breaking out of the HD mould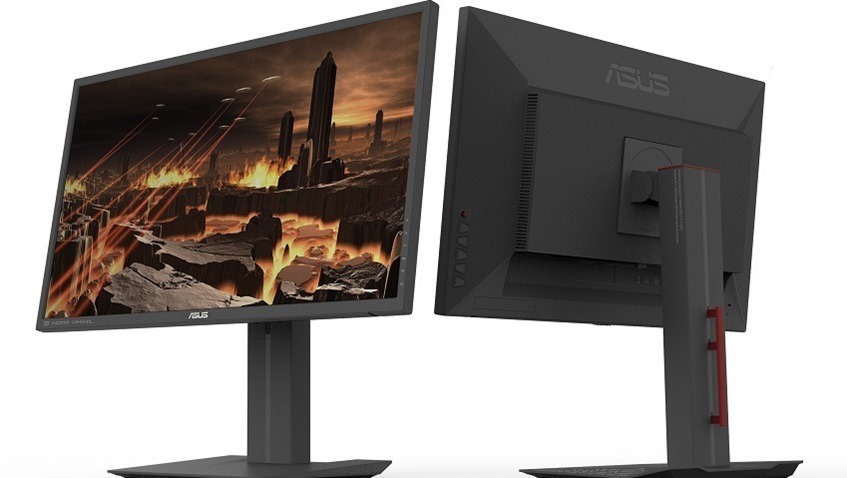 Real talk though: HD is slowly being phased out, and with a new expensive monitor purchase you might want to future-proof a bit, right? Unlike TVs, monitor offer a lot of flexibility here, with monitors supporting both 1440p and a full 4K. There's even higher refresh rate options for the former, and if you're simply looking for a good bump in resolution you'd be well served with the ASUS MG279Q. It's full 2560×1440 resolution is supported by a LED backlit panel and 144Hz refresh rate. This is a substantial bump up from the regular HD monitors you might be used to, and you'll immediately be happy with your decision to pull this trigger.
Again, this should only be considered for PC gaming. Putting the higher refresh rates aside, consoles such as the PS4 Pro, Xbox One S and incoming Xbox One X don't support 1440p resolutions, despite being able to output at 4K. It's a weird concession, but these consoles immediately default to 1080p if they can't reach 4K – which is just strange and disappointing.
Give me that sweet 4K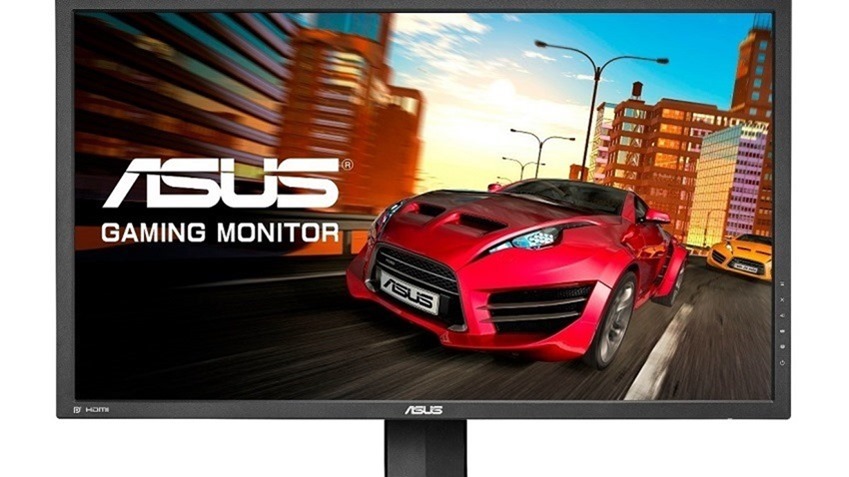 Let's not beat around the bush though. The world is moving towards 4K and you want to be along for the ride, so why not make extra sure both your current and future hardware will be well catered for. here you might want to look at the ASUS MG28UQ, which hits the full 3840×2160 you'd want for your powerful graphics cards and half-step console upgrades. The DisplayPorts allow for easy 60Hz refresh rates, and the low 1ms response time will keep your inputs feeling fast and fluid. There're loads of 4K monitors starting to hit the market (and they're getting better fast), but if you need one right now, this is a perfect option.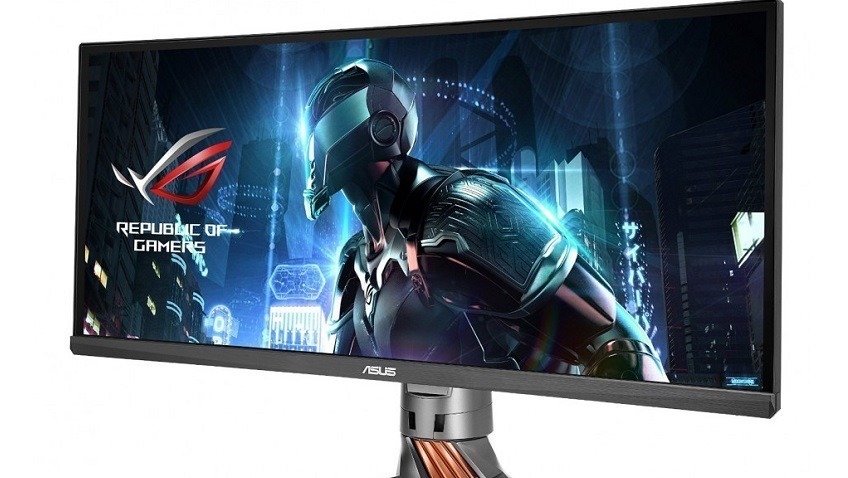 Of course, monitors can go above and beyond that. Take the ASUS ROG Swift PG348Q for example. This is a massive, 34-inch curved display, with an equally massive 3440×1440 resolution that just wraps around your peripheral vision to keep you sucked in the game. It features G-Sync support too, along with framerates that you can overclock well into the 100Hz range. This will absolutely dominate your desk, but it's also one of the prettiest monitors you could ever hope to own. Just don't expect it to be even remotely cheap.
But this is about you, and your needs, so hopefully there's at least one monitor here that's sounding like the perfect accompaniment to your hardware for the foreseeable future. monitors are investments, but making the best decisions at the time you want to buy is crucial too. There will always be better, but this list should help you make the most informed decision right here, right now.
Last Updated: October 18, 2017