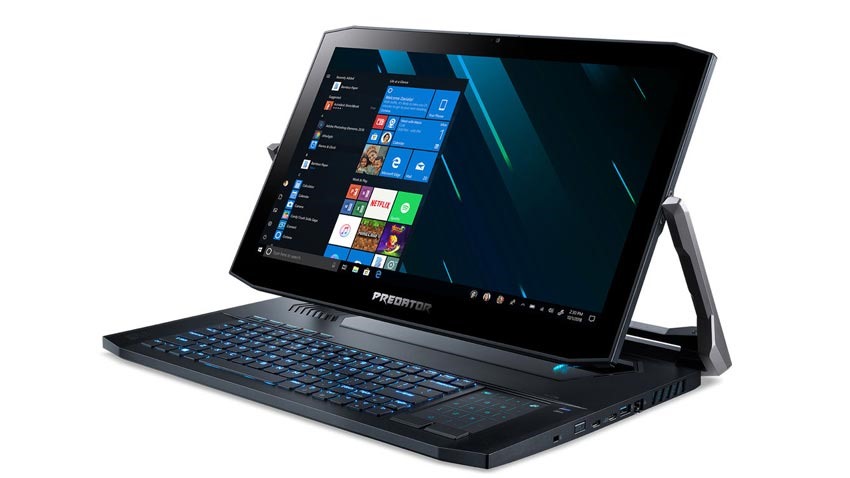 The second that you see the Acer Triton 900, you'll probably be left wondering why a Decepticon is attempting to annex your desk for the glory of Cybertron. First impressions still count for a lot in the current tech space, and Acer's heavyweight gaming laptop easily invokes chants of "absolute unit" with its hefty design.
It is without a doubt one of the most physically imposing laptops I've ever had in front of me, and it feels like a super-heavyweight bruiser that's ready to headline the main event of a tech showdown. It's signature finisher is of course its almighty screen, a gorgeous 17.3-inch 4K IPS touchscreen display that can be adjusted on the fly thanks to a pair of sturdy arms.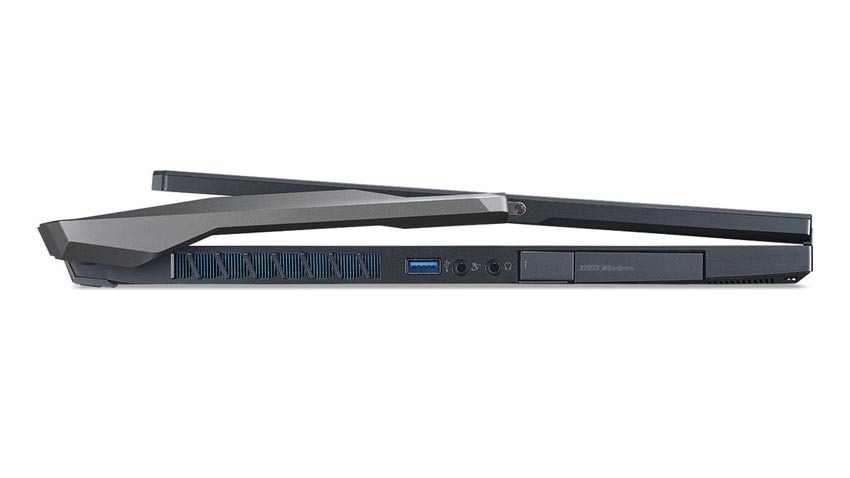 Being able to play around with viewing angle makes for a gigantic difference, as it allows for a user to create a floating setup, or if you're like me and abhor having to use built-in laptop keyboards lately, you can simply shift the screen forward and plug your keyboard into it. I'm still not 100% sold on the idea of a 4K screen even when it's at the 17 inch mark, but there's no denying that this glossy beast of a gimmick is dressed to impress.
In fact, it's the ability to adjust this screen on the fly that makes it a memorable piece of technology, resulting in a workspace where my equipment changed shape and form to address my needs, not the other way around. Regular laptops aren't really capable of this on-the-fly shifting of screens and the sharp detail in the display made for some sharp content.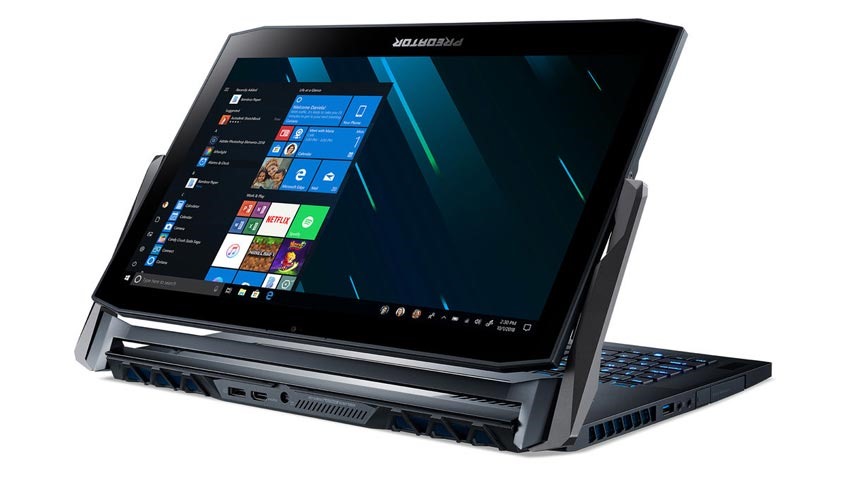 I'm not entirely sold on the keyboard though. While it has a pseudo-mechanical nature to its keys, the choices that Acer was forced to make on the placement of that input device means that there's no wrist rest for when you're busy with a serious round of typing. As mentioned before though, I'd opt not to use the keyboard, plug in an external one and merely shift the screen forward to get a better setup.
That constrained position of the keyboard did allow for two top-firing speakers to be fitted into the Triton 900, and while they're absolutely fine for regular audio and communication, when the volume is turned up they become a danger to the laptop itself and deliver a subpar sound. Like most laptops that don't bear a Sony logo, it's best to stick to a headset for audiophile needs.
One handy feature here is the inclusion of macro keys which can be assigned various functions. A master "P" key (stop giggling) switches between up to three macro groups, essentially giving you access to nine configurable keys that can be customised to do anything from tweaking internal systems to launching an app. Handy stuff, if you've got the imagination and inclination to spend time on setting everything up.
You won't be disappointed on the port front either, as the Triton 900 has plenty of options available for all your external gear. Two USB 3.1 (Type-A) ports, headphone and microphone jacks, a Thunderbolt 3 port, and even a a fold-out USB 2.0 port are included. The last entry on that list can apparently be fitted with an Xbox-compliant wireless adaptor and then folded back into the laptop for peace of mind. With standard ethernet and HDMI ports thrown into the mix, most of which are thankfully at the rear, the Triton 900 ticks all the right boxes.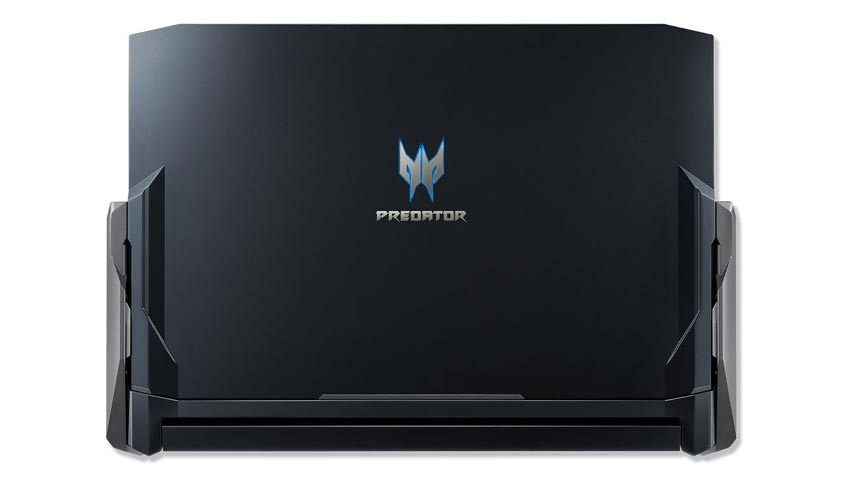 The version that I was sent for review happens to be a chunky collection of hardware within the aluminum shell that looks thick enough to stop a full magazine of tank-buster rounds. Inside is a six-core 9th Gen Intel Core i7 processor, Nvidia RTX 2080 graphics card, and 32GB of DDR4 RAM, more than sufficient to handle even the most taxing round of Into The Breach. And other games, as I found out.
Using my usual testing, I threw the best of the Xbox first-party Game Pass library at the Triton 900. Gears Tactics, Gears 5, Forza Horizon 4 and Farcry 5 all ran like a dream as you'd imagine, easily maintaining a smooth frame-rate at high settings. That being said, the Triton 900 has already been surpassed by more recent laptops, and shifting games onto ultra settings at a 4K resolution will require several compromises to get eke the very best gaming experience possible out of it.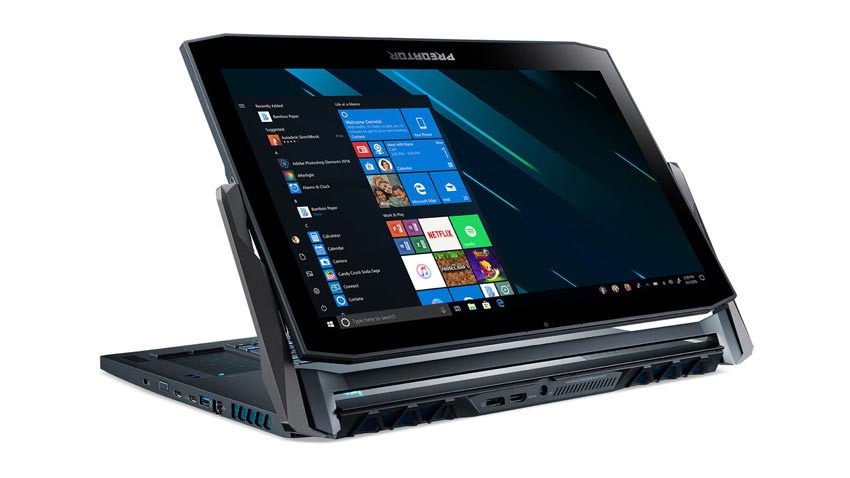 That's not to say that you won't get a great experience, but when you're dropping this much cash on a chunk of steal and Nvidia-branded parts, you have to be cognizant of the limitations of a gaming laptop. What's new today, is old news tomorrow. The Triton 900's screen shows off its chops superbly here, as the 4K screen supports G-Sync beautifully. Seeing games rendered with nary a tear of the screen in sight, is a stunning experience to see in action.
It's worth noting that you won't see anything faster than 60 frames per second though, as the screen is limited to a 60Hz refresh rate. If you're an esports fanatic who believes in 120Hz being the bare minimum, especially with new Asus products boasting absurd refresh rates in their IPS displays, this may be a huge bummer.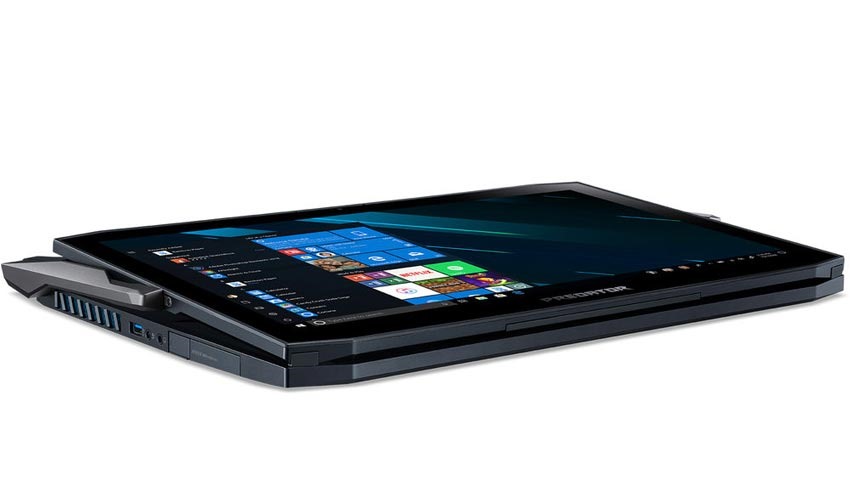 With all the analysis done, the key takeaway is that the Triton 900 is a brilliant laptop for a number of functions, but gaming isn't likely to be at the top of that list. It'll still knock out some tremendously impressive visuals when all the stars have aligned, but each positive point in the Triton 900's book comes with an asterisk at the end of that sentence.
This isn't the laptop's fault, but more a sign of just how quickly the entire gaming market moves and leaves older technology in the dust.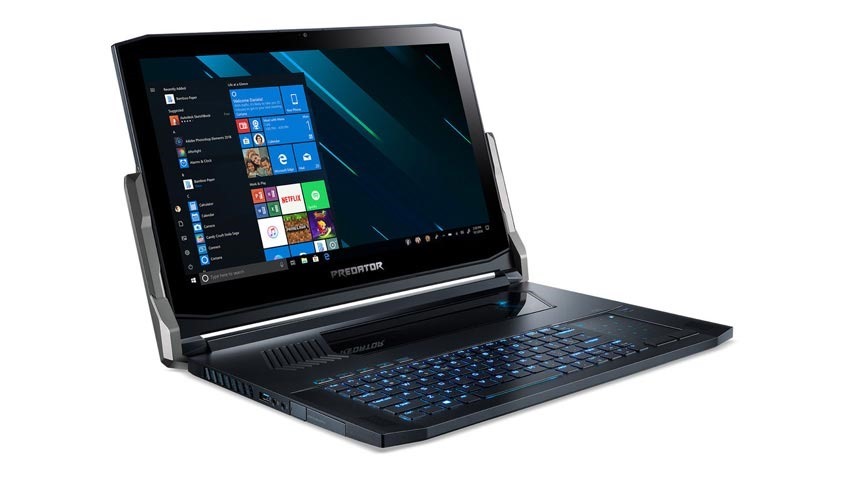 Last Updated: March 30, 2021
Acer Predator Triton 900

The Acer Triton 900 is a gigantic slab of attractive hardware that has plenty of power underneath the bonnet, but it's still a hard sell even with its impressive screen. The competition is already outpacing the Triton 900 on race day, but at the very least there's nothing boring about this laptop.

Acer Predator Triton 900 was reviewed on PC