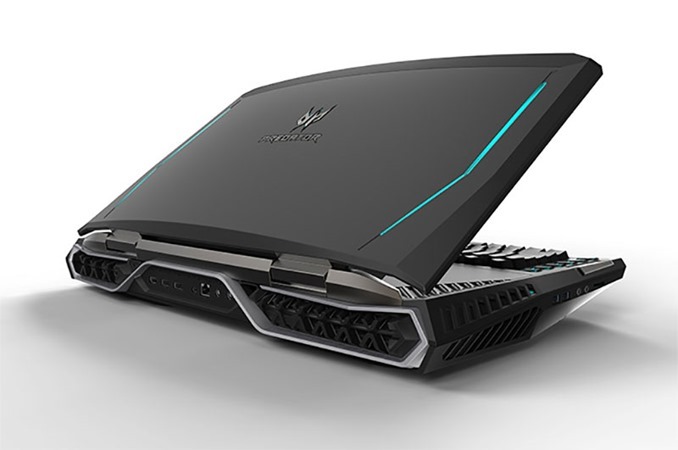 Thanks to the proliferation of NVidia's Pascal technology, gaming-grade laptops are finally genuinely able to match and in some cases exceed their desktop equivalents. We r4ecently told you about MSI's new range of Pascal-powered, VR-ready laptops that seek to "shatter the desktop performance cliché".
Of course, there's now a war between manufacturers to outdo each other – and Acer, who've more recently really tried to capture the gaming segment, are pushing back hard. They've unveiled their new Pascal powered beast, and it packs in some ridiculous technology. Notably, it's the first laptop (that I've seen anyway), that sports a curved screen. It sports a curved 21-inch 2560×1080 display.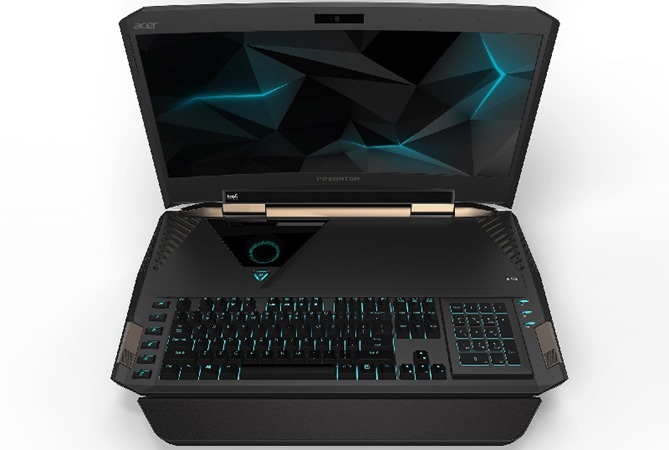 Curved screens are usually the domain of newer, fandangled TV's and gaming monitors, but you'll soon be able to find one in a more mobile form. The Predator 21 X is going to be a "made to order" beast of a machine that's more proof of engineering concept than mainstream product.
Packing in a 7th-generation Intel Core K-series CPU (which isn't even out yet!) and not one but two GeForce GTX 1080 GPU's, this laptop is likely capable of handling just about any game you could throw at it for the conceivable future. It'll also be able to house up to four terabytes of SSD storage.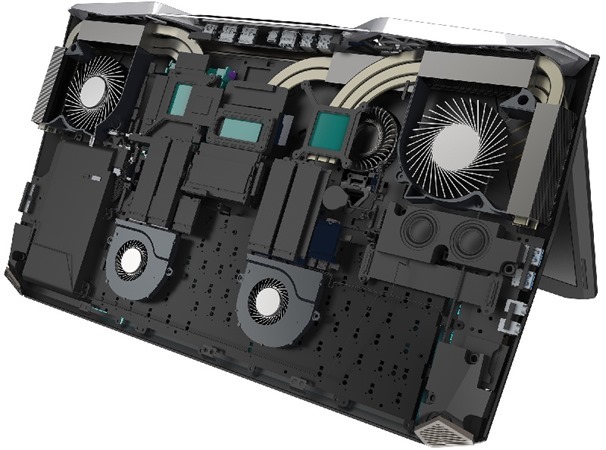 But that's not all! It can house 4 DDR4 slots for a maximum of 64GB of memory, comes with a Cherry-MX based mechanical keyboard, a 4.2 sounds system and Tobii eye tracking. On top of that, it even has a numpad that you can flip over to use as a touchpad.
It's ridiculous. And I want one. Because the specs have yet to be finalised, there's no real word on when it'll be available or at what sort of cost. Going through the list of components and features and adding them al up, I've come to the conclusion that it'll cost a lot.
Last Updated: August 31, 2016