The contribution of colors to images is undeniable. colors decide the overall impact that your pictures will be going to possess. The colors are also responsible for making every single detail in your image pop out. So you cannot deny the importance of color in your pictures.
Suppose the colors of your images are not precise and accurate. You cannot make the statement you want. Correcting the color of your images manually not only requires expertise but also demands sufficient time. You can hire an expert if you are not a pro designer. But that means you need to spend a lot of money.
The objective of this article is to provide you with a solution that will not only save you time, money as well as effort. Sounds captivating? The answer is a free AI color correction tool by CapCut. Similar to the text to speech tool by Capcut, this tool is also remarkable. You can color-correct any image. Want to know how you can get the most out of this tool? Continue to read, and you will find!
What is Free AI Color Correction?
The AI color correction tool is a free AI tool by CapCut. This tool can adjust your images' black-and-white levels. The option exists to tweak the level of contrast, saturation, and exposure using the free ai color correction tool. No more manual image tweaking when you have this AI tool.
How to use the free AI color correction tool?
The process comprises a few steps to help you keep going with your color correction needs. These steps are:
First of all, you need to access the AI color correction tool. To access the tool, visit the CapCut official landing page. You can use any search browser to do that. After on the main site, click on the "tools" tab. After that, select the Free AI color correction. This action will take you to the main tool landing page.
Now begin the process by uploading the image for which you need color correction. To do this, click on the "Upload Image" option. After visiting a tool's main page, you will find this option on the top. The device supports two different ways to upload an image. You can drag and drop to upload the image or choose the file from a specific location within your system.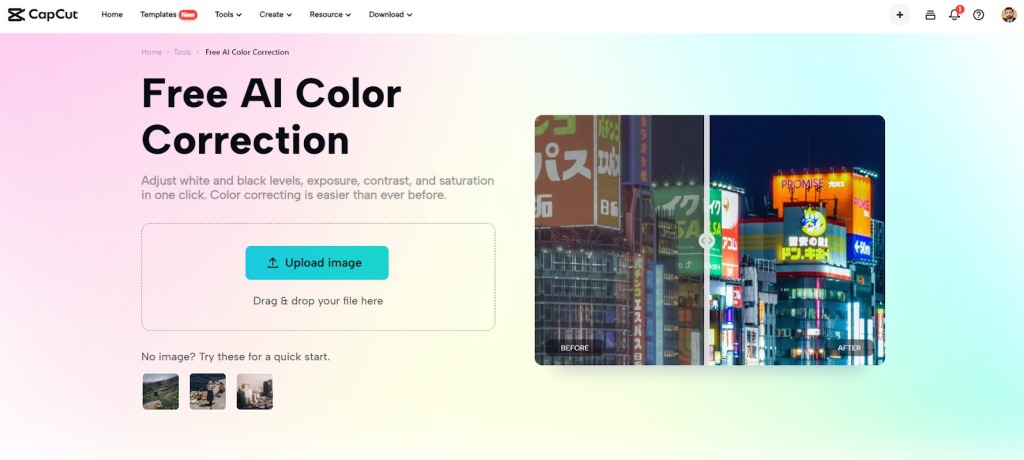 Next comes choosing and applying the color correction levels when done with the uploading step. There are four levels to choose from, each with a different intensity level, contrast, exposure, and color. After selecting a specific level, there is nothing more you need to do.
In the end, there comes a download. You can download your image after moving the mouse over the image. A small box with a download icon appears at the bottom right corner of the picture. Click on it to have the file in your system.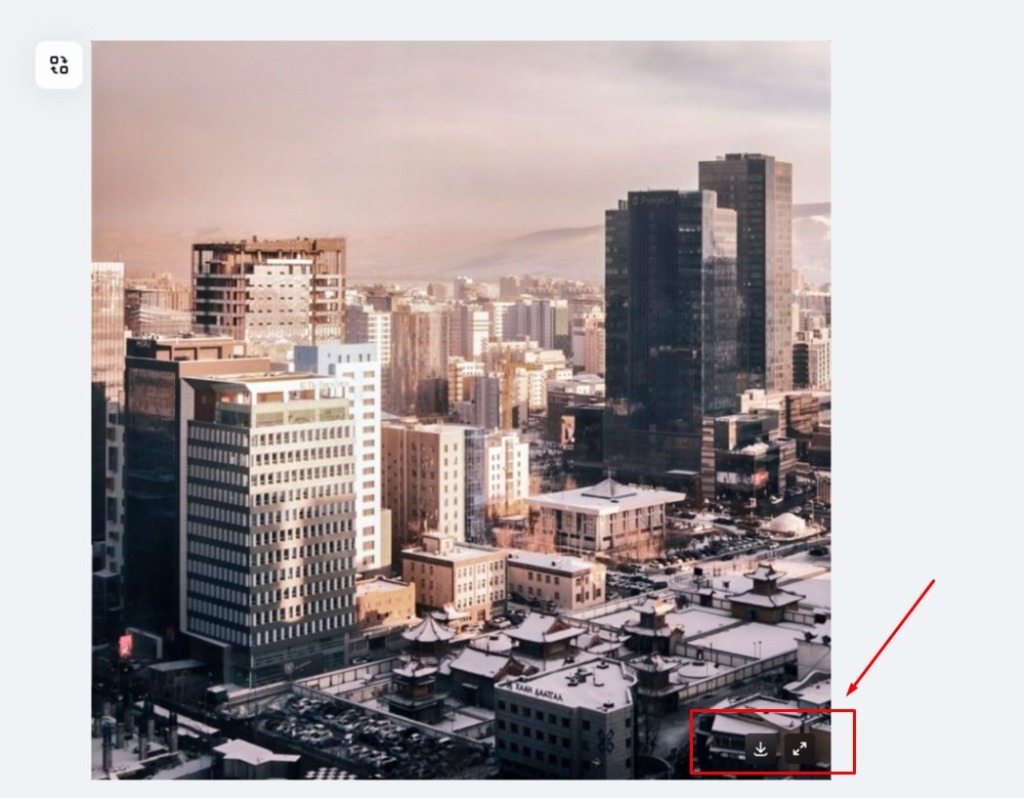 Why Should an AI Color Correction Tool Be Your Top Priority?
The AI color correction tool offers several benefits. Some of the notable ones are:
Automatic Color Correction
The free ai color correction tool does not need extra effort. You don't need to tweak the color, contrast, exposure etc. It does everything automatically. Elevate the impact of your images and enhance their appearance effortlessly online with CapCut.
Time-Saving
You can deal with the image adjustments just within a few seconds. The AI algorithm is highly adaptable because of its ultra-fast speed in color correction. This latest and advanced technology ensures visually stunning results instantly.
Highly Consistent Results
The free AI color correction tool generates consistent results throughout. There is no single blemish you will experience in the final result. The results are homogenous and uniform throughout the images. This feature maintains the uniqueness of the picture.
User Friendly Interface
The interface of CapCut's free AI color correction tool is incredibly easy to use, even for novices. Anyone can use it with ease because of its high intuitiveness. The guiding interface contributes to the higher adaptability of this tool among users.
Free Online Photo Colorizer – An Overview
The free online photo coloriser is another free service by CapCut for image editors and designers. The main function of this tool is to add colors to the images. This is true for the black and white or older images. With AI technology, you can not only add colors to objects but also color landscapes, as well as humans. This AI technology makes coloring super convenient.
Using Free Online Photo Colorizer – Step By Step
Only three steps and you will convert your old photos to new ones with a coloring tool. Get insight on these steps:
Upload the image you want to colorize. One way is to drag and drop from google drive or cloud storage. The second way is to upload by selecting the specific image from your designated location within your PC/laptop/tablet.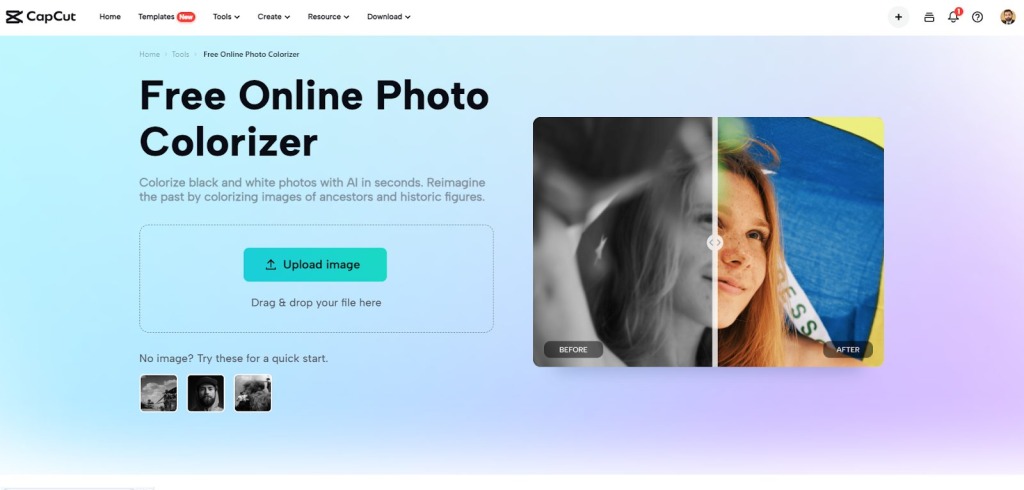 After uploading the image, there is nothing you need to do. Just preview the changes if everything is as per your wish.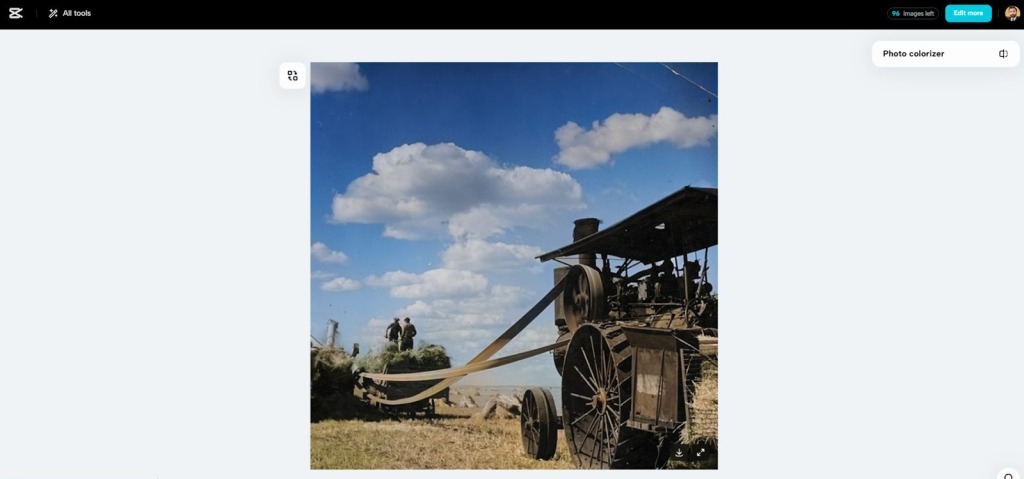 The final step is the download. To do so, move the cursor on the image. A download box will appear. Click on this box to process downloading.
What Makes Photo Colorizer Worth It?
You will get several benefits when you choose the AI photo coloriser. The key ones are:
Single Click Photo Colorization
There is no hectic and lengthy procedure you need to follow when coloring up your images. Apart from this, there is no manual tweaking needed on your end. With just one click, you can colorize your photo.
No Fees Needed
You don't need to pay any fees when using the free AI Photo Colorizer. It is completely free, and anyone can access it from anywhere in the world. It is available on the Internet. No need to hire an image editor or designer. You can transform old photos into new ones entirely for free.
Conclusion
If you are searching for tools that make the image colors pop up with incredible accuracy and precision, then the Free AI Color Correction should be your number one choice. It takes the burden from your shoulders for all manual and hectic work processes and leads to lifelike results. Choose the free online AI photo colorizer or color correction today to experience the real perks.
Last Updated: July 31, 2023