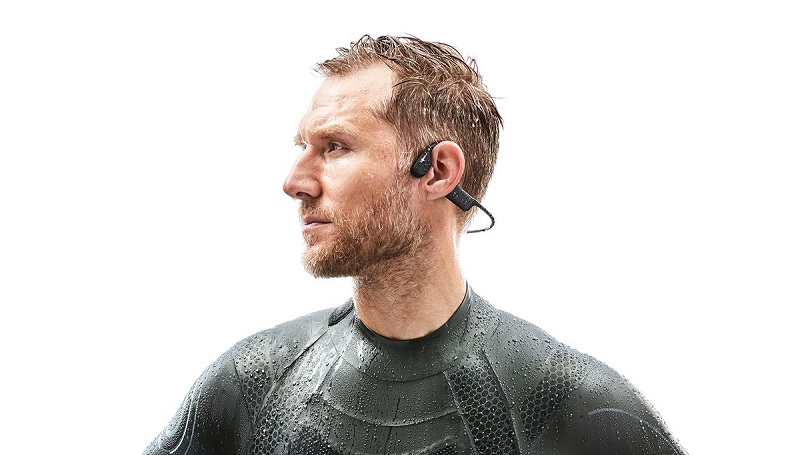 Working out to music is great as it allows you to listen to some of your favourite tunes as you work up a sweat and take your mind away from the stresses of ordinary life. The problem with working out with headphones is that it also makes you very susceptible to the happenings of the world around you. Something which might not make a difference to you if you're working out in a gym, but could prove particularly fatal if you're running on a busy street or swimming in the open water, where you want your ears to be open to the noises around you.
Thankfully, a company called AfterShokz has come to the rescue with a new pair of waterproof bone-conducting headphones titled Xtrainers (pronounced "cross trainers"). The new headphones deliver sound vibrations to your inner ear through your cheekbones leaving your ear drums open to the rest of the world. The result is increased environmental awareness that makes them safer to use on land (dangerous cars) and sea (dangerous boats), while also offering a performance advantage to runners, swimmers and the like.
Bone conduction headphones are not able to compete with the volumes and clarity of traditional in-ear headphones, but to the avid fitness enthusiast, that will probably take a back-seat to their safety perks and they represent a great alternative in allowing you to put in the hard effort to work out and listen to your favourite tracks at the same time. The technology is nothing new, but AfterShokz' latest headphones may finally be good enough for the serious athlete to finally make the technology worthwhile.
What is even better is that you won't need to carry your phone with you as the headphones include 4GB of built in storage to store your collection of favourite work-out songs. Additionally, the headphones are said to have a battery life of up to 6-hours, which is perhaps not long enough for the ultra-endurance athlete but should certainly suffice for even extended training sessions of the regular fitness fanatic.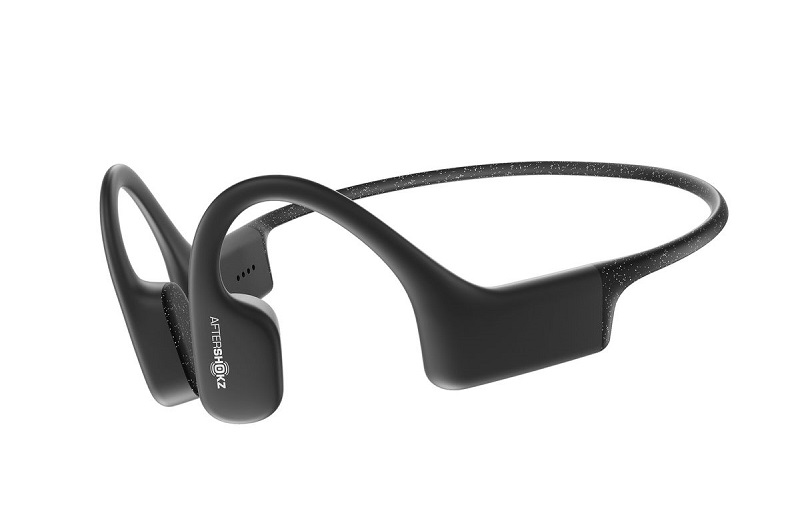 AfterShokz has also indicated that the Xtrainerz are IP68 certified to withstand dust, sweat, and complete submersion in salt or fresh water up to a depth of six feet, withstand a 72-hour salt spray test without signs of corrosion, and that their lightweight titanium frame stayed in place through different styles of competitive swimming. Something which should please those who are hesitant of taking such a device with them on extended training sessions.
A hesitation which would be understandable as this new technology (which is only expected to come out in the second quarter of the year) does not come cheap with a suggested retail price expected to be around $150 (around R2100). Still, if you love working out, this is the perfect set of headphones for you and with the hope that the technology will only improve from here, it shouldn't be long before we see many more high-quality bone-conduction headphones catering for fitness enthusiasts coming our way.
Last Updated: January 8, 2019