People are inherently lazy and if there is a short-cut to simplifying things, they inevitably use them. Take birthday or greeting cards for instance (just out of curiosity, who still buys those, because I no longer do) which start out as a blank card for people to fill in their own words, but descended into quippy sentiments that did all the work for you and all you had to do was sign your name at the end.
This is something which Google and AI are trying to replicate on the messaging side of things as well by trying to make it easier for people to respond to the numerous messages they get by providing the things for them to say beforehand, in a manner that suits their usual writing style.  These types of automatic replies are things many of us have started seeing pop up on our phones and behave similar to the predictive text suggestions that try and help us type our messages faster.
In a recent interview with The Verge, David Crystal, a linguist and honorary professor at the University of Wales has provided insight into some of the thinking that goes on behind the scene for this type of technology and how it is starting to evolve into the modern form of greeting cards.
You might believe you are a regular wordsmith and can come up with great and unique replies, but according to the people who study it, the truth is that our responses are a lot more formulaic than we think which is how AI and Machine Learning is able to correctly pick up trends in the way we speak and, in time could probably start to form entire replies on our behalf that perfectly match the way that we speak:
We frequently use the same words and phrases, so it shouldn't be hard for AI to pick up on the way we like to speak. Everyone has favourite expressions — the basis of a person's style. I can easily imagine AI noting these and presenting them to the user. Greeting cards were beautiful with nothing inside [for many years Greeting cards were beautiful with nothing inside [for many years. But we realized we could print the cards and put messages inside so people didn't have to figure out for themselves what an appropriate message [might be].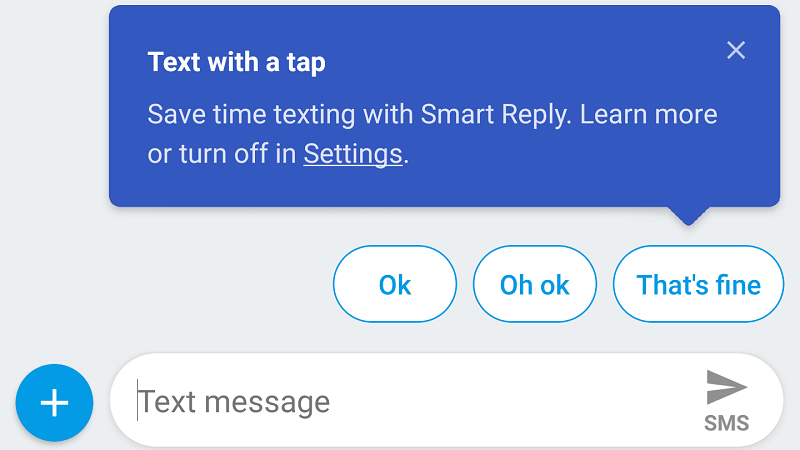 Something reiterated in the same interview by Naomi Baron, a professor of linguistics emerita at American University:
We like to assume that we're more creative than we actually are.
And the point they are making is really in the small inflections in the way we write. If you generally respond to a certain friend in a particular way, with a common nickname or you like to end off certain sentences with an exclamation mark, Google should be able to figure all this out. AI is likely to evolve the way we communicate and make it a lot easier for us to handle the many messages we get by having many automated responses generated on our behalf where all we need to do is choose between the options and we're good to go.
However, if you're worried that Google will soon replace regular writing and that you will lose your flair for writing, both experts don't believe that will stop and see its usage really only applying to short messages rather than entire diatribes. A pity, because if I could somehow get my computer to automatically trawl the internet and write up all my articles for me, I could certainly save myself a lot of time. And Geoff's – because it will probably need a lot less editing.
Last Updated: February 1, 2019