AMD has just released their Investor Presentation for 2019, detailing what the company will be working on in the coming months. Most of the presentation was old information, but a few slides are worth mentioning for the AMD fans in Critical Hit's audience. One is a slight clarification on the GPU roadmap, and the other pertains to the Zen 2-based Threadripper launch.
In AMD's past roadmaps, Navi took up most of 2019 and some of 2020 for its launch, indicating that AMD may choose a more staggered launch to space things out. Thanks to Nvidia's smashing performance with their Turing architecture, that's probably put a spanner in the works. AMD may be accelerating their release of Navi and spending the latter half of 2019 working on "Next-Gen". What that is, no-one knows. My best guess is the launch will start off with console hardware, but it may be another five months before we know more.
Either way, Navi's launch is all but confirmed for the first half of 2019, or thereabouts.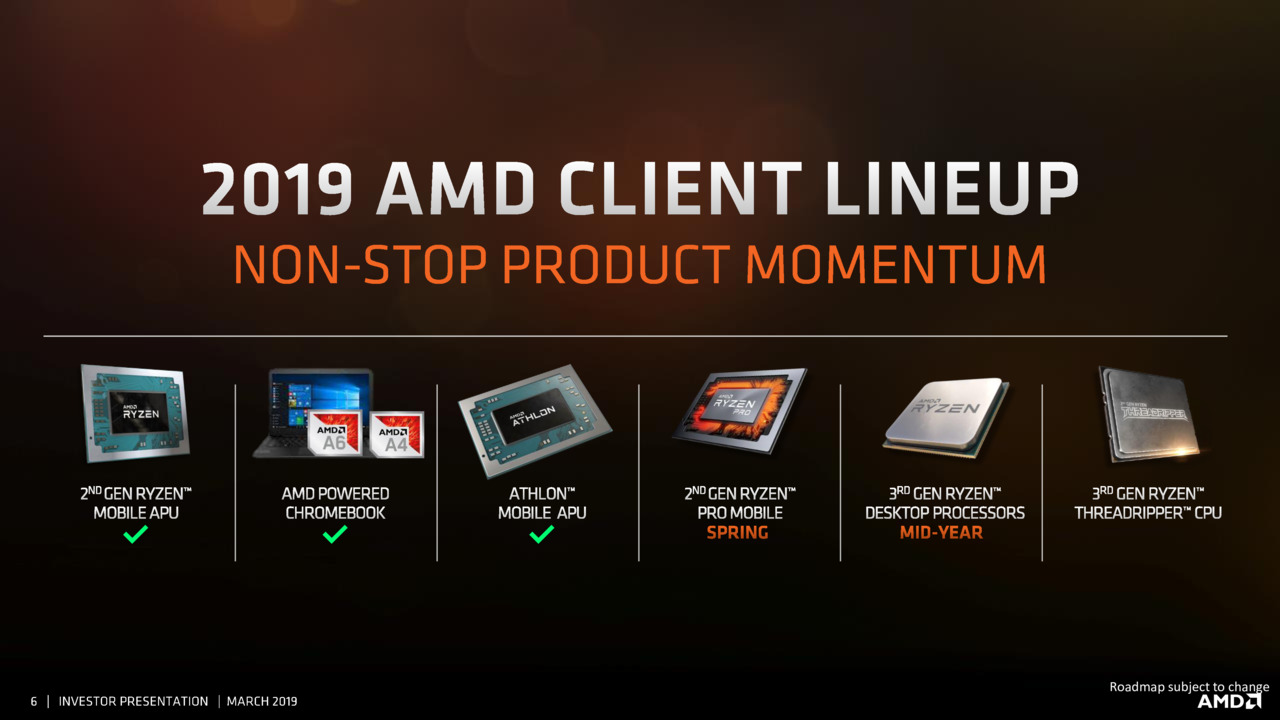 The other tidbit is the positioning of the 3rd gen Threadripper launch. This was expected to target a launch in the middle of the year in order to have the ramp-up from the factories making EPYC and Threadripper chips happen at the same time. At the CES 2019 keynote, AMD CEO Lisa Su confirmed that Zen 2-based products would be coming out in the middle of the year including 2nd gen EPYC and 3rd gen Ryzen, but nothing on Threadripper.
This slide is the first sign that AMD will focus on the rollout for EPYC first, and then squeeze their production lines for Threadripper chips a little later. A launch in Q3 2019 seems logical, as this gives motherboard makers more time to make sure the rollout is painless and mostly bug-free. It also helps that there's a longer lead time for all the vendors because when you're doubling core counts on the same socket it's probably a good idea to make sure everything works properly out of the box.
Last Updated: March 8, 2019