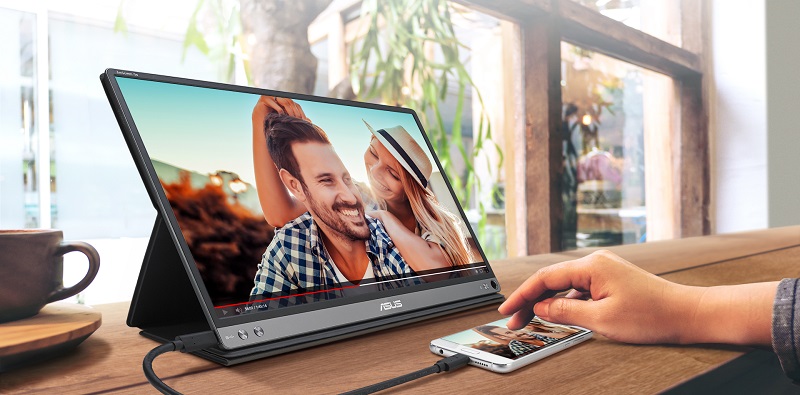 We read just yesterday about Asus' ambitious plans for their new laptops which are looking to make the most of bringing touchscreens directly into their keyboard and trackpad technology to make them even more user-friendly to use. It's not just new laptop technology that they are working on though as the company is also releasing two new USB-C monitors aimed at the mobile market.
According to The Verge, these two new monitors are both aimed to enhance the productivity of mobile apps by allows people to use them on a large interface or simply serve as a secondary monitor for laptop users. The first monitor the ZenScreen Touch is a 15.6-inch 1080p touchscreen which comes with 7,800mAh battery so that can be used without needing a separate power source. The screen will also come with a protective case that folds up into a kickstand and Asus' trademark hole in the corner that lets you prop the screen up with a pencil in a pinch.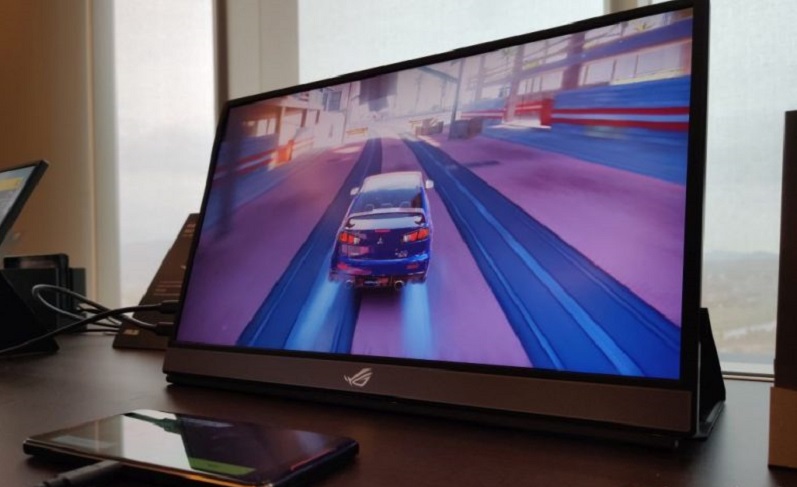 The second monitor is the ROG Strix XG17, which is a larger 17.3inch IPS Panel, which is set to be able to offer a full 1080p resolution, with Asus claiming it to be the world's first portable 240Hz monitor, though the monitor will support variable refresh rates. Unlike the former screen above, Asus is aiming this monitor directly at the gaming market (it can also be used with a Switch) and will not support touch functionality.
This monitor also features two USB-C ports, Micro HDMI, and the same 7,800mAh battery, which Asus says should be good for 3 hours at 240Hz. It'll last longer at lower refresh rates, though, which you'd probably want to set it to on some mobile games. The more demanding options are aimed at competitive players of games like League of Legends or CS:GO, which can be run at super-high framerates on laptops that might not have high refresh rate screens built in.
ASUS has not revealed pricing on these new laptops yet, though the ZenScreen Touch is reportedly going to be available as early as next month with the ROG Strix due out later in the year.
Last Updated: May 28, 2019