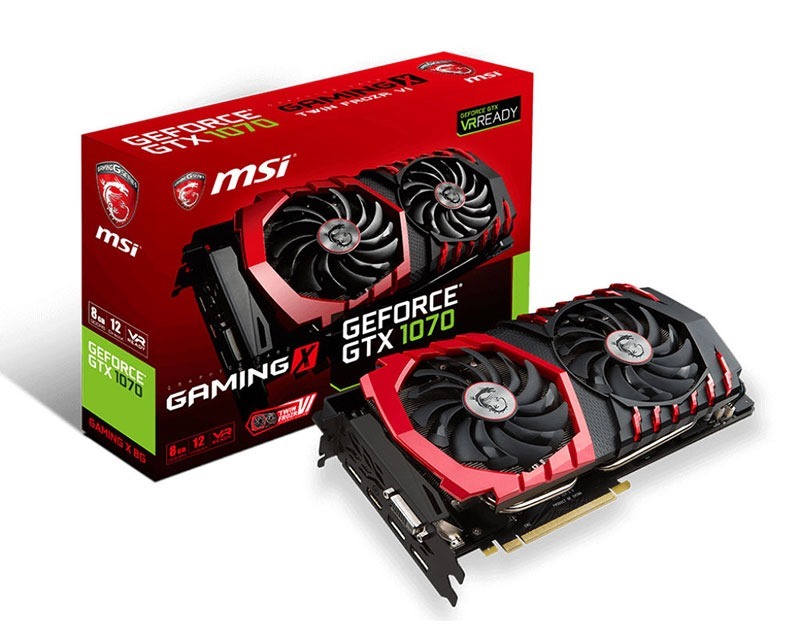 We told you earlier this week that it seems that two of the more prolific (and probably my two favourite) video card purveyors were sending video cards to reviewers that operated at clocks higher than their retail counterparts.
It all seems a bit shady. While the boosted clock speeds aren't especially significant, they might push cards from MSI or Asus to be a tiniest bit faster than the competition, earning them nods from said reviewers as better buys. But is this deceptive practice as bad as it seems? Neither Asus nor MSI seem to think so. In fact, they've only boosted clocks to save dim-witted reviewers a bit of time.
In official responses from both camps, their reasoning is that reviewers never enable the overclocking options, so they've just gone ahead and done it for them, saving them the time and the effort.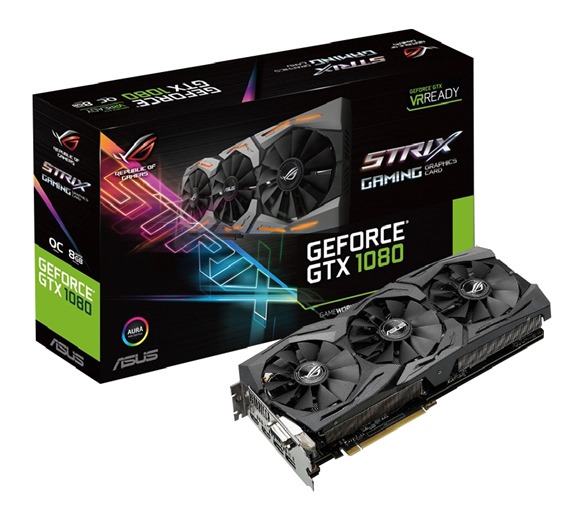 "ASUS ROG Strix GeForce GTX 1080 and GTX 1070 graphics cards come with exclusive GPU Tweak II software, that provides silent, gaming, and OC modes allowing users to select a performance profile that suits their requirements. Users can apply these modes easily from within GPU Tweak II.

The press samples for the ASUS ROG Strix GeForce GTX 1080 OC and ASUS ROG Strix GeForce GTX 1070 OC cards are set to "OC Mode" by default. To save media time and effort, OC mode is enabled by default as we are well aware our graphics cards will be reviewed primarily on maximum performance. And when in OC mode, we can showcase both the maximum performance and the effectiveness of our cooling solution.

Retail products are in "Gaming Mode" by default, which allows gamers to experience the optimal balance between performance and silent operation. We encourage end-users to try GPU Tweak II and adjust between the available modes, to find the best mode according to personal needs or preferences.

For both the press samples and retail cards, all these modes can be selected through the GPU Tweak II software. There are no differences between the samples we sent out to media and the retail channels in terms of hardware and performance."
Here's what MSI said in response to the allegations:
"MSI Review samples and MSI retail cards are identical in terms of hardware and performance. Both have the exact same performance profiles available through the MSI Gaming App. All information about these performance profiles is clearly communicated and can be found on the respective product pages. Retail cards are set to 'Gaming Mode' by default, which offers the best Performance per Watt, while still giving close to 'OC Mode' in-game performance. In order to enjoy the best performance and all features of MSI GAMING products, we highly recommend to use the MSI Gaming App which is available for free. The MSI Gaming App allows you to apply one of three performance profiles with a single click, instantly giving you the desired performance."

"As several reviewers have stated, software like the MSI Gaming App is often not used in reviews. This is why review samples of the MSI GeForce GTX 1080 and GTX 1070 GAMING X graphics cards are set to 'OC Mode' to ensure that reviews demonstrate the same performance available through the MSI Gaming App. The award winning TWIN FROZR VI cooling is designed to handle each performance profile flawlessly, giving you the lowest noise in the industry and consistent performance so gamers can focus on their gameplay".
That's a pretty neat PR spin on a deceptive practice that needn't exist in the first place. MSI and Asus both make damned good cards that don't need the shady overclocking to sell.
Last Updated: June 22, 2016