As much as Nintendo is finding a lot of success with their current console/handheld device the Switch, they will always be seen to me as a handheld gaming company. Much of the reason for this was that my first exposure to the Nintendo name came from their original Gameboy device that came out in 1989. A device that allowed you to actually play decent quality video games all in the power of your hands. It seems like a simple and trivial device given today's technology and Nintendo has vastly improved on their Gameboy device ever since, but back then it was revolutionary gaming technology and I wanted one. Only, I never got one because it was too expensive for my parents to justify spending money on at the time.
However it seems my dream of owning an original style Gameboy is not over yet, as a new collaboration between designer Jeroen Domsburg and manufacturer Steve K. has brought us the PocketSprite, a polished and faithful version of that original Gameboy machine that also serves as a keychain making handheld gaming perhaps even more mobile than it has ever been. What's best, the device has been successfully kickstarted and will be making its way to backers soon, so you shouldn't need to wait long to get your hands on one of these devices.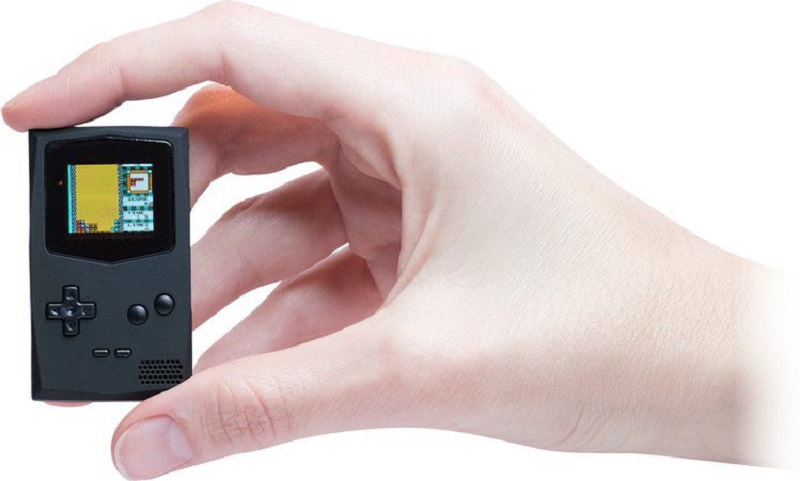 While not an official Nintendo product, this keychain device is a faithful replication in many ways, while also taking advantage of new technology to make it suitably equipped to work with current technology as well. The Pocketsprite features an OLED screen, Bluetooth, Wi-Fi, a rechargeable battery, and a built-in speaker and is powered off a dual-core, 240 MHz ESP32 chip and 520 KB of RAM. All of those make this vastly more powerful than the original Game Boy, with its 4.19 MHz processor and 16 KB of memory.
And thanks to the power of emulation, the Pocketsprite can play Game Boy, Game Boy Color, Sega Master System, and Game Gear games. The device is also open source, so you can in theory load on whatever you want and if it turns out to be a success, expect more apps and games to be added in the future. And the device will reportedly make it fairly easy for you to be able to connect to and transfer games to and from the device. The PocketSprite creates a local Wi-Fi network, which you connect to with a computer, allowing users to easily upload games to their devices through a web interface.
Interestingly, the PocketSprite isn't the only pocket-sized GameBoy out there. There's a slew of competitors, including the PocketStar (which is also crowdfunding on Kickstarter), the Arduino-based 8-bit Arduboy, and the NES-copying BittBoy Mini handheld. So it appears that this niche little device has some competition ahead of it to prove its relevance to the market. It certainly sound like it has the right technology and feature set though to set it up for success. Provided you're a gamer that can actually tolerate such a small screen in the first place.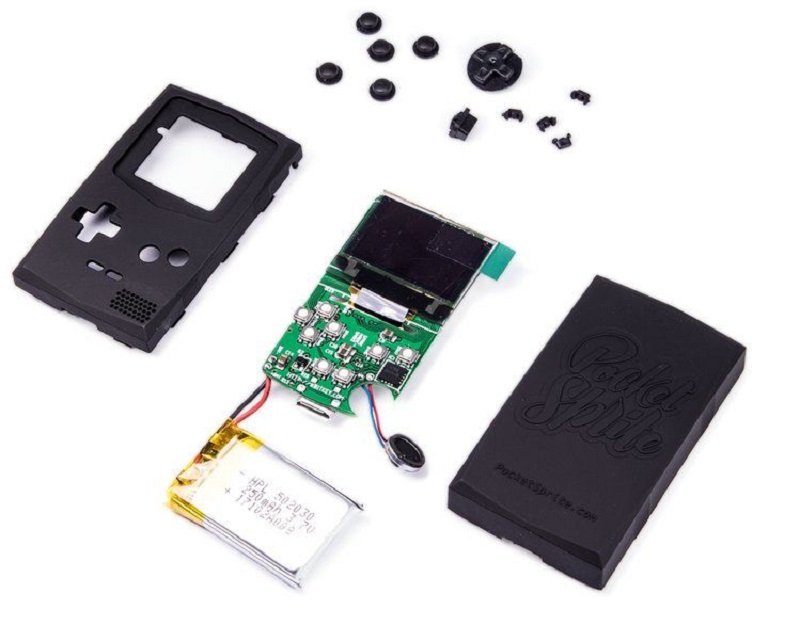 The PocketSprite is being sold in two versions: a fully-assembled model and a DIY kit that you can assemble yourself. It's also being sold on a crowdfunding site, which means you need to factor in the usual warnings about using your best judgement before backing. The company does intend to ship early-bird orders on April 15th, which hopefully means that they have high levels of confidence in the device already. How much will it all cost though? Well, early bird pricing currently starts at $45 (around R550), though it could easily change if it ever hits mass production.
It's still a lot of money though for what is essentially a glorified key-ring. And while it may enable you to play games on it, the reality is that with its small size, you're likely not going to get too much enjoyment out of it and probably look to get those same games on your mobile device anyway. At least you will still have the coolest keychain around and the opportunity to relive your childhood dreams. Isn't that already worth it?
Last Updated: February 9, 2018