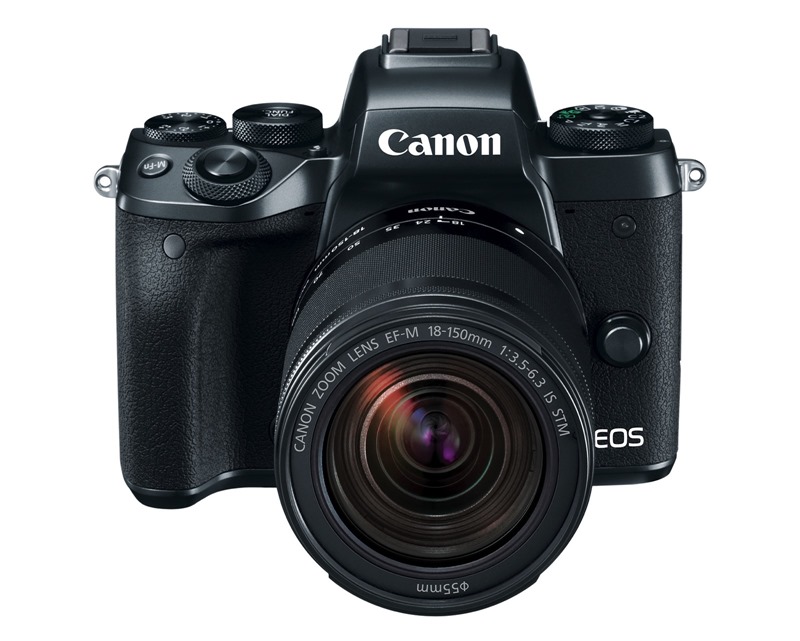 When it comes to cameras, I'm a big fan of mirrorless lens devices. They're lighter, more agile and they're definitely on a right path of progression that could see them surpass your regular high-end DSLR one day. Last year Canon unveiled their EOS M3, an utterly fantastic piece of technology that finally understood what consumers were looking for in a mirrorless lens camera: Good looks, better pictures and a solid battery life.
With a 24.2-megapixel APS-C CMOS sensor, Digic 6 processor and Hybrid AF III focusing system, the EOS M3 was a handheld beast. Canon is now following up on that brilliant device with a new mirrorless camera that further drives home the DSLR feel, with the M5. It's still similar to the M3, only this time the M5 now has a Dual Pixel CMOS that you'd find in their 80D line of cameras that provides for an even quicker snapshot and better tracking at 7fps on auto.
There's now also apparently better image stabilisation as the M5 makes use of a hybrid system and 5-axis compensation to keep things from getting wobbly and it'll ship with an EF-M 15-45mm f3.5-6.3 IS STM in November More than that however, I'm genuinely surprised at how the body looks even more like a DSLR camera than ever before. It's rather stunning. Canon says that in terms of video, you'll be able to shoot up to 1080p at 60 frames per second with video length reaching a maximum of 29.59 minutes per 4GB clip.
Canon finally sounds like they're taking mirrorless lens cameras seriously, but they're going to have some stiff competition on their hands. Notably Sony and their A6300 camera, which is utterly titanic as a 4K video shooter and a battery life that'll outlive you. CNET has a pretty good round-up of how it compares to the M3, 760D and Sony A6300 if you feel like crunching some numbers.
Canon's M5 will hit stores this November, in case you still need to buy me a Christmas present.
Last Updated: September 16, 2016