Today Microsoft announced the rollout of two new datacenters with hyperscale hardware in South Africa, located in Johannesburg and Cape Town respectively. These are the first Azure servers in the region that form part of Microsoft's cloud strategy, and services using Azure will now be able to be run locally. This is a big benefit to local business and start-ups which require hosted solutions for things like VDI and Dynamics 365 services, and it also means that the legal quandaries of storing yours or your client's data on overseas servers may be a thing of the past.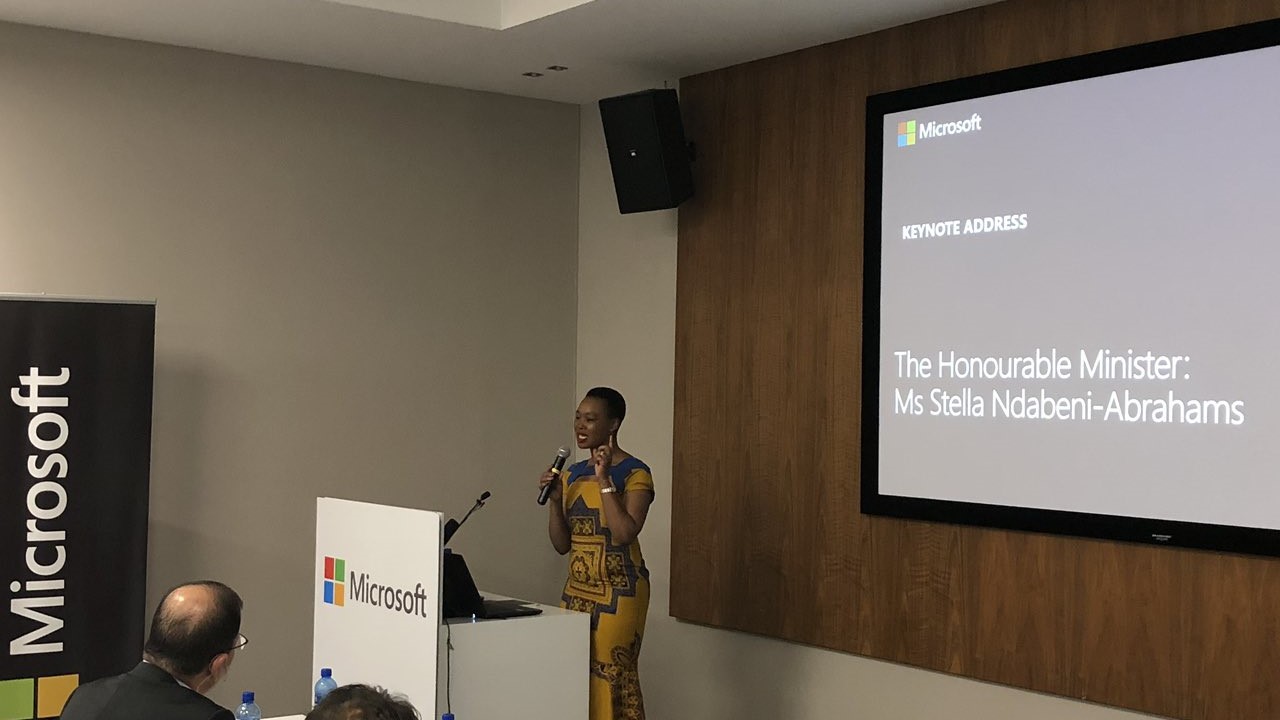 The opening of the datacenters was headed up by Cloud Development Lead for Microsoft South Africa, Asif Valley, Minister of Communications Stella Ndabeni-Abrahams, and Microsoft corporate vice president of Azure Networking, Yousef Khalidi. All three speakers stressed that the Azure rollout locally would lead to job creation and better services for businesses on the African continent that needed these services locally. Because the datacenters are located in Johannesburg and Cape Town, connectivity to these is provided to the rest of the continent via the high-speed Seacom and EASSY undersea cables to the east, and the WACS and MainOne undersea cables to the west.
The offerings locally are a little barebones compared to services offered overseas, but Microsoft says to expect these to ramp up as more customers climb aboard. When sorting products by region, Microsoft's Azure offerings mainly extend to virtual machine services with some hosted cloud services like Azure Active Directory, Azure SQL databases, backups, and site recovery. The local servers are more suited for hosted applications and web application back-ends because there's a lack of options for hosted servers with NVIDIA Quadro or Tesla GPUs for GPU accelerated workloads like machine learning, and all of the infrastructure is Intel-powered as well. Microsoft does offer AMD EPYC solutions that are cheaper to run, but those aren't available yet.
At launch, the pricing also looks decent, and you'll typically be spending R50 per hour or less to run your infrastructure, with three-year subscriptions driving the price down aggressively. It's pretty economical to set up VDI infrastructure with Azure as well, with pricing for fully virtualised and capable Windows desktops running as low as ten cents an hour.
If you're in the market for this kind of thing, head over to Microsoft's Azure product page and use their calculator to start pricing things up. There's a year-long free trial and some credits to try out their services for 30 days. Chances are you'll save some money if you're already using services overseas hosted on Amazon or an existing Azure setup somewhere else.
No local game servers though. We're still waiting on that.
Last Updated: March 6, 2019