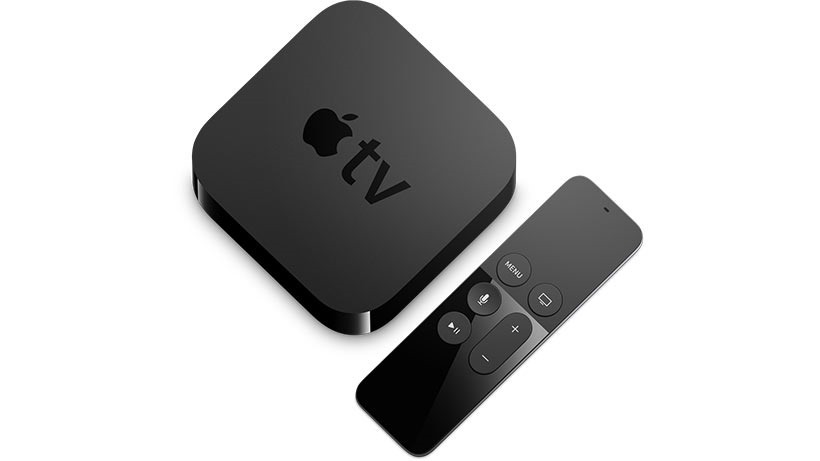 For years now, industry analysts and soothsayers have been saying that Apple is coming for the console market; that they're going to release a console of their own, and make existing consoles obsolete in one fell swoop.
Yesterday, at their great big conference, Apple proved them wrong. They revealed their brand new Apple TV – which now supports video games – but the thing, as far as I'm concerned, is close to useless for the task, unless you really, really want to play mobile games on our TV. Microsoft and Sony have nothing at all to worry about.
Now don't get me wrong, I think the Apple TV is a great step forward for the company's little media box, largely thanks to the inclusion of the A8 chops and the new touch-based Siri remote, coupled with its new tvOS, which means that you'll actually be able to install more Apps on the things.
"Apps are the future of television," Apple says. "Think about it. On your mobile devices and computers, you already use apps such as Netflix, Hulu, WatchESPN, and iTunes to watch TV shows. And that's exactly where TV in the living room is headed. Apps have liberated television.

They allow you to make individual choices about what you want to watch. And when and where you want to watch it. With the new Apple TV and its powerful new tvOS, developers are creating experiences that will change what you expect from your big screen, making your TV feel as personal as your iPhone or iPad."
Included in the general "apps" label is games. You'll be able to use the Apple TV to play videogames on your TV, using the touch interface afforded by the new remote. For bigger, grander games than those that rely on touching and swiping, Apple is including support for third party controllers. Peripheral maker Steelseries is on board.
"We've been working with the Apple team for more than a year now on the design and development of the Nimbus controller," said SteelSeries CEO Ehtisham Rabbani in a press release. "This is a truly unique product – it's the first of its kind with the Apple home button and lightning connector – features that simply do not exist on products that are not solely created by Apple."
That all sounds like it could be intriguing; an actual controller, used to play actual games on your actual TV. That's potentially worrisome for the likes of Xbox and PlayStation, right? Well, no. There are some rather large caveats to Apple's new "game centric" platform.
As Kotaku noticed, there are some things that make the new Apple TV a bust for gaming. They're noted in the device's developer notes, but not exactly splashed all over the device's front-facing marketing. Games on the system are restricted to 200MB, thanks to a limit on storage space. "Anything beyond this size needs to be packaged and loaded using on-demand resources," says Apple. On demand resources? Yes, the cloud. Apps themselves won't even have local storage space, meaning all saves will rely on the cloud too.
Instead of anything resembling a new console, The Apple TV is a nice enough media playback device that may allow you to play a game or two – but is hardly the gaming juggernaut that Apple pundits have been heralding. There are some interesting and intriguing games on the way – including the likes of Rayman Adventures, Transistor and Guitar Hero Live – but there are also better places to play those games.
Last Updated: September 10, 2015