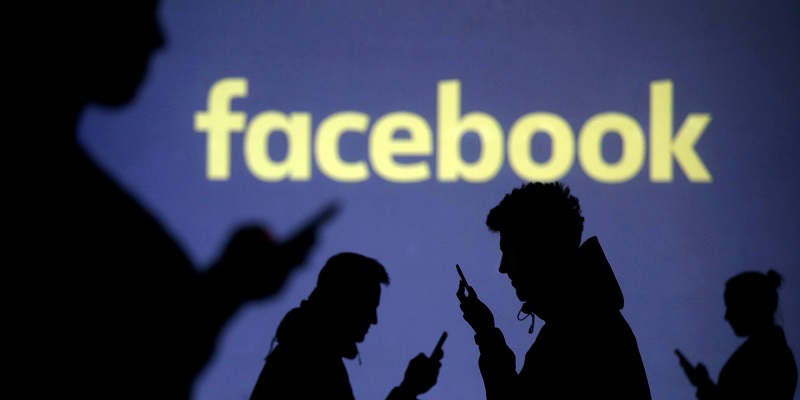 Facebook might be fraught with legal problems around their lack of privacy regulation and an overall growing dislike towards their platform, it doesn't appear to be affecting the number of people using them. It appears that much like anything else on the Internet, facts don't matter and usage of Facebook continues to grow
That's according to Facebook's Q4 earning report which revealed a surprising spike in the number of users on the platform and unexpected growth in revenue as well. The report reveals that more than 2.32 billion people are logging into Facebook every month, with over 66% of these (1.52 billion) logging in on a daily basis. This is an increase of over 9% from the previous year. All of which has led to a massive revenue jump in advertising as well, with Facebook earning $16.91 billion for the quarter alone.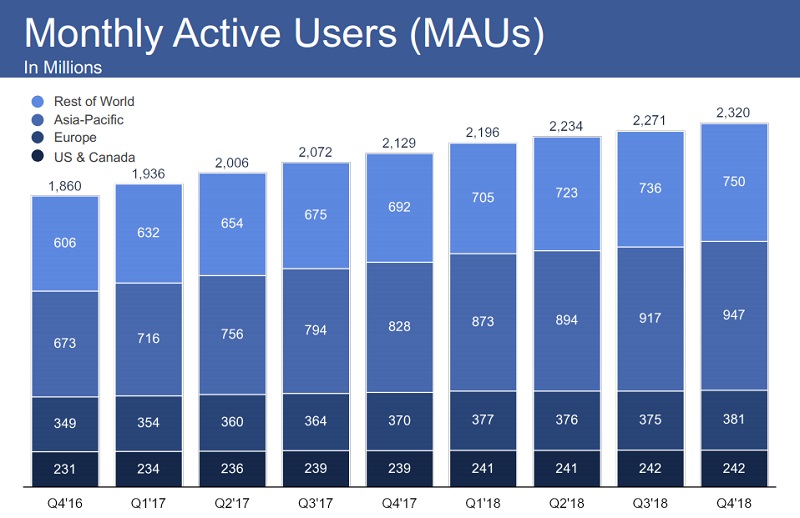 Say what you want about Facebook and its beleaguered CEO Mark Zuckerberg, but the truth is money talks and as long as Facebook keeps making mountains of it, they may continue following some of the practices that have landed them in hot water in the first place.
It's not all good news, because according to Jack Nicas, who listened in on the call, there is also a growth in fake and duplicated accounts on the platform with over 116 million fake accounts and 255 million duplicate accounts identified on the site. Still, even with those staggering numbers factored in, more legit users are logging into Facebook every day.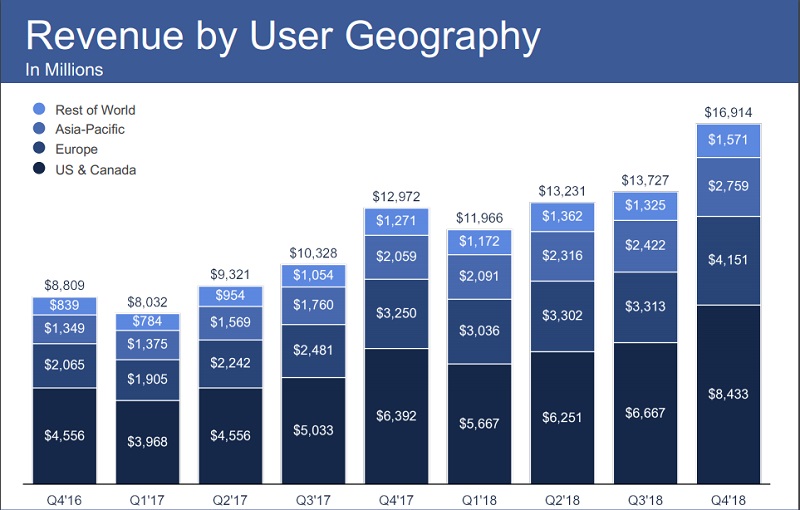 One interesting thing that is apparent in their usage growth though is that the majority of their revenue continues to come from the US, the market which is seeing the most stagnant growth. If the US users start to sour and lose interest in the platform, then we could see some real response in terms of economics from the company. Though, Facebook is no doubt already working on plans to improve revenue growth from the other regions so that they will become less dependent on the US market moving forward. Unless lawsuits take all that money away.
I personally still think Facebook is a platform that'll soon decline. While it might still be growing, it's a lot slower than in its early days. I expect that over the next few years we will start to see its growth stagnate in even the emerging markets, especially as they become more aware of some of Facebook's privacy policies. Still, Facebook is not going anywhere any time soon. Not with all that data they have about you which will be used to lure you into something else along the way.
Last Updated: January 31, 2019