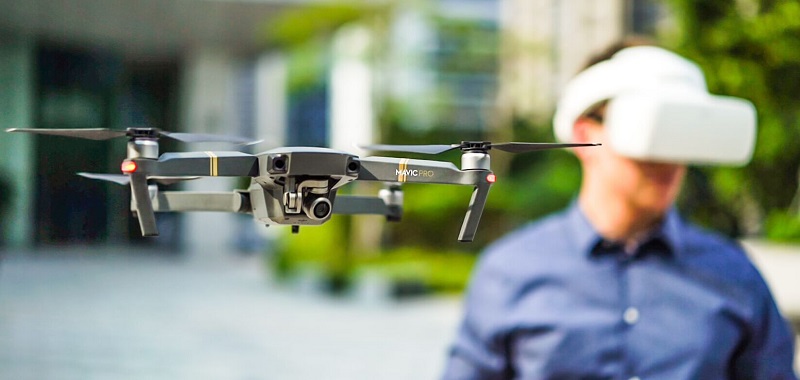 Drones are a lot of fun but can also prove to be a little tricky to fly at times. And if you're into drone photography, there is often just as much luck as skill involved to get that perfect shot. Chinese drone company DJI is making a push into a first-person world for drones with a new set of Goggles and a high-definition camera that can be attached to almost any drone.
The company is looking to sell two different versions of the kit. An $819 (Around R12 000) "FPV Experience" combo which doesn't include a controller but comes with the goggles and two air units and cameras. DJI will also sell a $929 (R13500) "Fly More" version that includes a Phantom-style controller with new internals built to handle the low-latency transmission, the goggles, and just one air unit and camera. Both kits include all the "necessary wires and antennas."
DJI is not the first company to come up with the concept of Goggles for drones, the big difference- here, as revealed by The Verge, is that DJI is using digital transmission technology, not the analogue technology that a lot of other FPV cameras and goggles rely on. This means it can stream 720p footage (at either 120 or 60 frames per second) from a drone to the goggles with a latency of 28 milliseconds from up to 4 kilometres away. The camera unit also comes with the ability to record this footage on an SD card. It's a technology that is clearly aimed towards drone racing – that is becoming increasingly popular – which would gain the most from this sort of high-res detail and accuracy. Not that I would ever race with anything that expensive.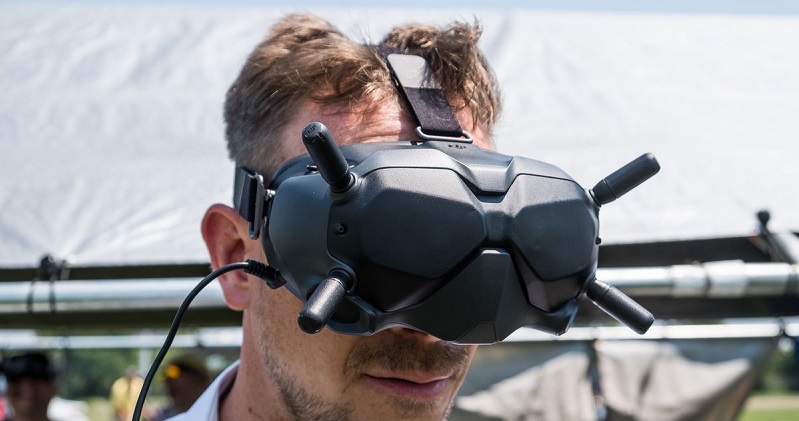 If your drones should land up in a crash however, the goggles can also record the live feed to a separate microSD card (though only at 720p / 60 fps) allowing for quick playback that can help determine where a drone went down and ensure there is at least some footage in the event of a loss of the microSD card on the drone.
So, if you have plenty of spare cash and want the best piloting experience for your drone, DJI may have the solution for you.
Last Updated: August 2, 2019