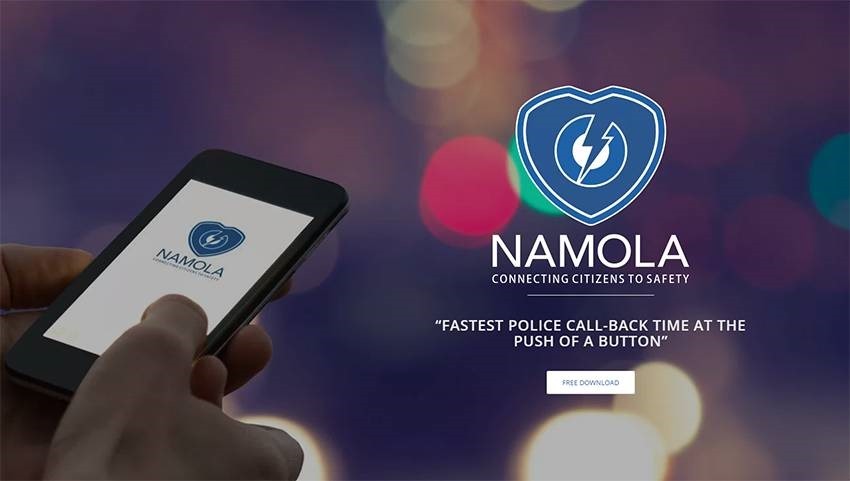 Living in South Africa can be unduly stressful. Crime is a big part of life in what is otherwise one of the best countries in the world – and it isn't helped by the fact that it sometimes feels like our police service is effete.
I've personally had to call emergency services before, and sat waiting for what seems like forever for a response. It's hardly the sort of stuff to instil any confidence in law enforcement. It would be great to have something that feels like a direct line to the police. Enter Namola, a free app that does just that.
After a trial in Tshwane, the app has now launched for the rest of Gauteng. What it does is alert your nearest police and send your GPS coordinates at the press of a button, when you need it most.
"Namola is the revolutionary app that allows citizens to use their smartphones to share their GPS coordinates directly with the police. The first available officer is immediately directed to the citizen's location while being monitored by the control room. Namola reduces the average dispatch time for police vehicles from over 2 minutes 30 seconds down to 13sec, an 11x improvement in speed. The goal is to provide South Africans with an easy-to-use tool to assist them in the war against crime."

And it seems to work! In testing the app, we requested help, then immediately tried to cancel the request. Within 60 seconds, we received a call back from Namola's call centre to make sure we were safe.
The app is live in Gauteng, and is set to roll out to other parts of the country later in the year.
"Only the Gauteng police have been integrated into the app, with more metros and provinces looking to enable the app for wider coverage across the country."
The app will also let users rate police responses (and visa versa to eliminate nonsense calls), with the analytics being used to establish crime hotspots and ensure a "virtuous feedback loop." You can also use the app to report corruption, taking a picture at the same time.
You can download Namola for iOS and Android right now.
Last Updated: May 11, 2017