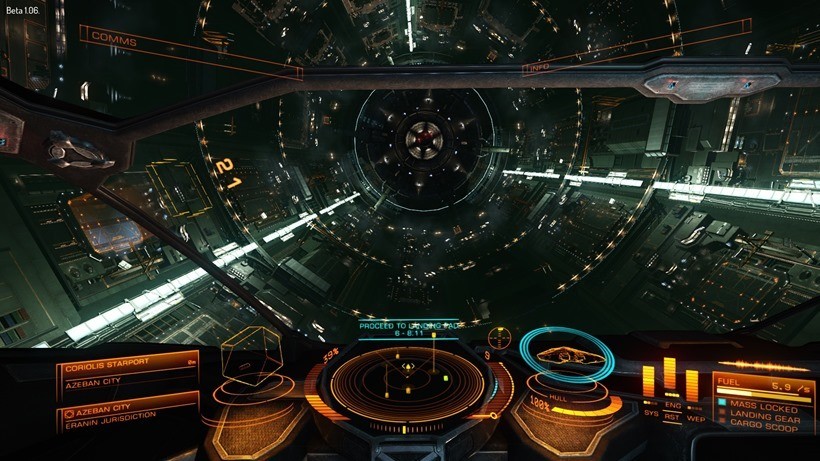 Virtual Reality is fast approaching, and for the most part it's an exciting time. I'm a firm believer that VR has the legs to go far beyond the gimmick phase, but I do also believe it has a tough battle ahead of it to hit the mainstream. Part of that battle is optimisation, with PC in particular already proving to be a bit of a challenge when it comes to that optimisation. So says Elite Dangerous, which has some really high specifications when it comes to VR.
Elite Dangerous recently posted its required specs for Steam VR, and they offer an interesting glimpse into some of the hardware you should be looking at if you're planning to strap an Oculus or HTC Vive to your face anytime soon. Oculus already posted their own set of requirements a while ago, which listed the Nvidia GTX 970 as a minimum. Elite Dangerous goes a step further though, in many regards.
OS: Windows 7/8/10 64 bit
Processor: Intel Core i7-3770K Quad Core CPU or better / AMD FX 4350 Quad Core CPU or better
Memory: 16 GB RAM
Graphics: Nvidia GTX 980 with 4GB or better
Network: Broadband Internet Connection
Hard Drive: 8 GB available space
For reference, that's far higher than most minimum specifications for most modem games, nevermind higher still than the majority's recommended specifications. The GTX 980 is one of Nvidia's top cards, as well any equivalent from AMD with 4GB of memory. The RAM requirement is also pretty high, but more in line with the normal requirements of games on PC recently.
It's one game, but it's an accurate look at what VR is going to start demanding from you for smooth play. Unlike regular monitors, sudden, minor framerate drops have a massively negative impact of gameplay in VR – potentially making you sick in the process. These requirements are so high because locked framerates of 60 (at the very least) are a requirement, which really propels the hardware requirements sky high.
It might change when the hardware is actually out, but for now this is the VR future you should be preparing for on PC. Scary, but worth if for those able to fit the investment bill.
Last Updated: December 8, 2015