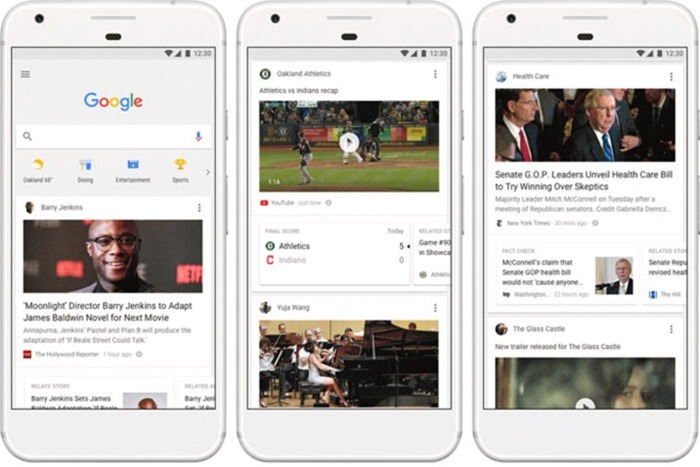 While Google has a friendly face, it will undoubtedly – once it has merged with Facebook – become the Big Brother from our Orwellian nightmares. Google sees everything you do online, mostly that it can serve you tailored ads.
Still, I can help but get sucked in to its services. I've been using Google Now, its intelligent personal assistant and a part of its Android OS for four years, with its rich cards updating me on the daily facets of the world around me. I use it for weather (as old men do!), travel and commute information for when I actually bother to leave my house, and for its news feeds. Google Now is going away. Sort of. It's largely being replaced by Google Feed, which is much the same thing, though there's a bigger focus on news.
It all looks much the same, but the way that it's being populated has changed a little. It's more personalised, using your search history to tailor news to your interests.
"Your feed will not only be based on your interactions with Google, but also factor in what's trending in your area and around the world. The more you use Google, the better your feed will be."
The feed itself isn't news. It was introduced to Google Now in December last year, but is now the core functionality. The Google app will now let you follow specific topics, so if you're super keen on any sort of facet of popular culture, you can get brand new content delivered to your phone.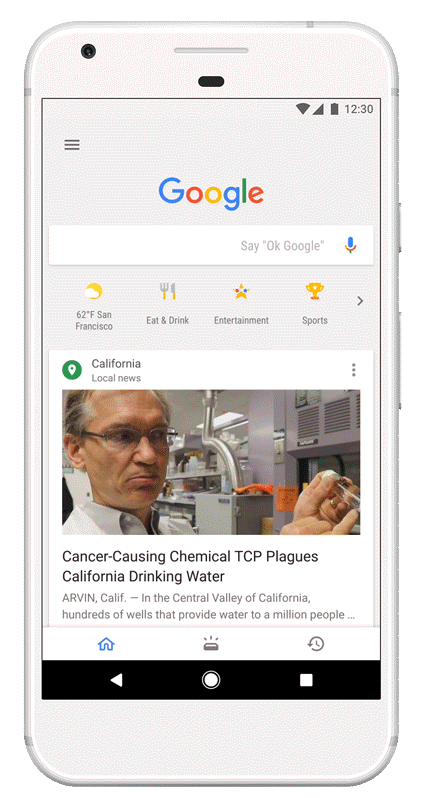 The whole point of it is to deliver the content you actually care about.
"As the world and your interests change, your feed will continue to grow and evolve along with you. You'll notice that your feed will also reflect your interest level for various topics—for example, if you're a photography enthusiast but just casually interested in fitness, your feed will show that. But if you see something that isn't up your alley, unfollowing topics is easy too. Just tap on a given card in your feed or visit your Google app settings."
The new feed experience is available in the Google app for Android and iOS, in the US right now. It'll be rolling out to other markets soon.
Last Updated: July 20, 2017