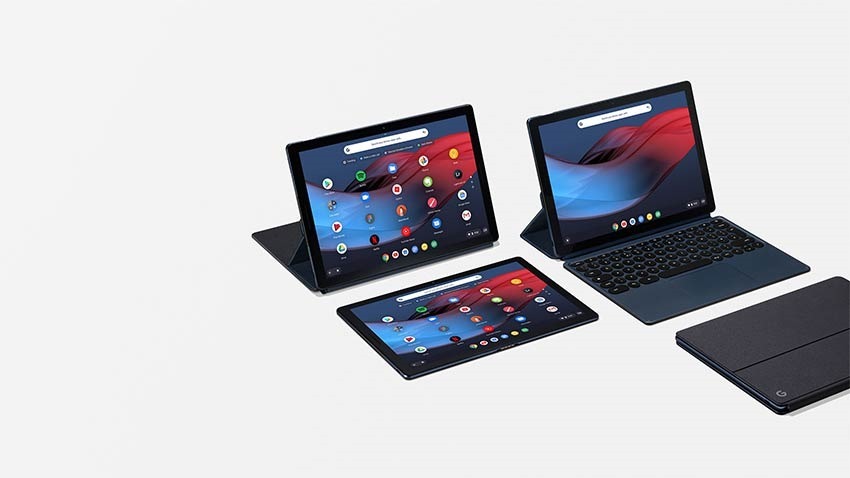 I am not a big fan of Apple products at all, and I have zero regrets about switching from iPhone to Android years ago. That said, when it comes to tablets, I genuinely believe that Apple and its iPad reign supreme. I've used all manner of Android tablets, and none of them are as easy or intuitive to use, and that's largely because Android itself isn't especially tailored towards the format. As far as Android is concerned, a tablet is just a large phone – so whatever decent UI work Android tablets have largely comes down to the tablet manufacturer.
I've secretly been hoping that Google would change that, giving users a proper Tablet UI, just as Apple's done with its new iPadOS. And for a while they did that, by delivering its ChromeOS to tablets through its own Pixel Slate. But as with Android, ChromeOS doesn't really feel at home on a tablet, as it's better suited to laptops. And now Google's given up on that too. The company has now officially given up making its own tablets.
"For Google's first-party hardware efforts, we'll be focusing on Chrome OS laptops and will continue to support Pixel Slate," a spokesperson told Business Insider.
Google hardware boss Rick Osterloh confirmed the news.
Google has cancelled two in-development tablets, so the chances of there being a Pixel Slate 2 are slim indeed. Google will, however, continue to develop its own laptops like the well-received Pixelbook. The company has also affirmed its commitment to third party vendors who've opted to use ChromeOS for their tablets.
Still, if I were to get a new tablet right now, it'd have to be an iPad.
Last Updated: June 21, 2019