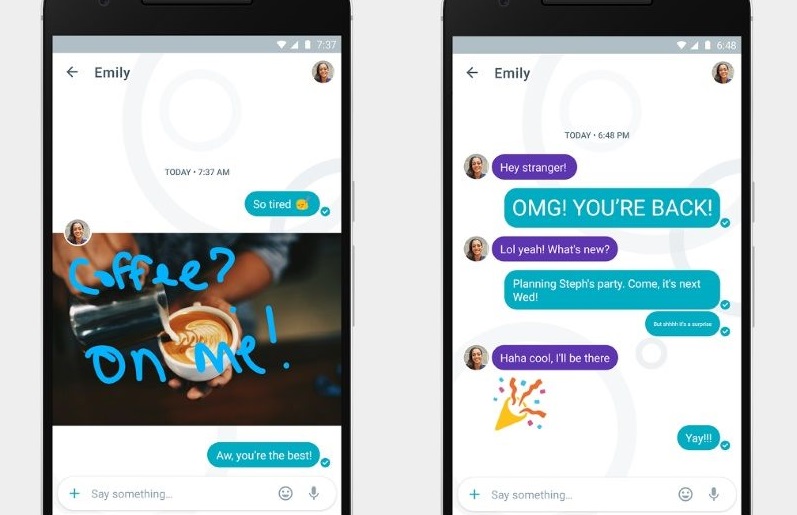 We often equate almost everything that Google touches to successes but that actually couldn't be further from the truth. Many of their new ideas and plans actually fail. It's just that when they have ideas that succeed, they succeed spectacularly and generally end up dominating the market.
One such Google project which has turned into a big failure was their chat app Allo which was supposed to rival similar apps like Facebooks' WhatsApp and Messenger, Apple's iMessage or even Tencent's WeChat. However, the app struggled to gain traction in an already crowded market and as a result, Google has announced that they will be shutting down the application. the remaining four users can continue to send and receive messages within the app it till March 2019 before it gets turned off completely.
I think a lot of the problem with Allo was that it didn't naturally fit into Google's existing range of products with the ability to chat directly to other users in Gmail or using Google Hangouts. And it is that chat functionality within Hangouts that Google is instead looking to expand to non-enterprise customers with the hope of giving people another platform to chat and communicate. Though, I doubt this will solve their problems in this regard.
The issue with chat applications such as Allo is that it requires a large user base in order to work and a person needs to have as many friends as possible on it in order to consider it useful for them. With the other aforementioned chat applications all comfortably having that user base (and all incredibly reliable), it will be difficult for any new application to easily find space to capture new audiences without offering something exceptionally different that will make them want to chat their instead.
Much like Microsoft wanting to abandon Edge and rebuild a new browser to try and win over new users, I'm not sure there is room in the chat market for another big player and perhaps Google might find a better opportunity in integrating some of their functionality to the existing applications. Not sure they would want to though and so it would be interesting to see if they are able to get any traction out of Hangout Chat instead.
Last Updated: December 6, 2018