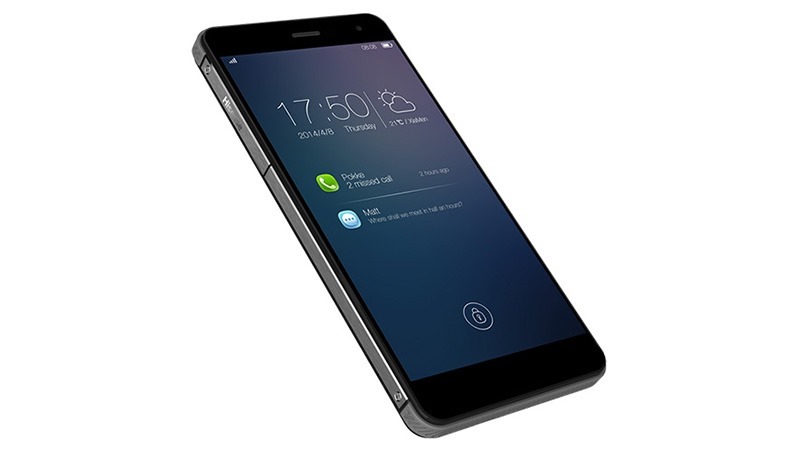 It's probably happened to you – or at least somebody you know. An arm, reaching out across a table, and the phone that was there, now on the floor – its screen now a networked web of cracks. Modern phones may pack in a wealth of technology, but they're still largely delicate and frangible.
While no phone will ever be able to take as much punishment as the infamous Nokia 3310, Hisense's Infinity KO comes pretty close. Prima facie, it looks eerily similar to the iPhone 4. The internals lovingly sandwiched betwixt two panes of Corning's Gorilla Glass 4, a scratch and crack-resistant tempered glass that's capable of taking a knock or two. To make it even more capable of weathering a fall, the glass is slightly recessed and surrounded by an aluminium and rubber frame.
And yes, it can take a fall pretty well.
As much as it physically hurt me to do, it handled a few throws against the wall with nary a scratch, which is pretty impressive seeing that most modern phones seem prone to scratches and cracks when looked at from the wrong angle. The phone also has an Ingress Protection rating of 67. What that means is that as long as you follow the rules, it's completely dust proof (that's what the 6 signifies) and also water resistant to a point. It'll happily stay submerged in a meter of water for up to half an hour without issue (that's what the 7 means, if you were wondering), provided you've plugged up the headphone jack with the included very small, and very easy to lose rubber nib.
It's tough stuff, sure – but that would all be for naught if the things that made it a phone were rubbish. Thankfully, they're not, especially given its price. The Hisense Infinity KO retails for a handful of Chappies less than R4000, and packs in fairly decent specs for its price. A Qualcomm Snapdragon 415 Octa-core GPU clocked at 1.36GHz, paired with an Adreno 405 for graphics. Coupled with 3GB of RAM, it means you can expect a fairly responsive OS and decent multi-tasking. Lamentably, it's got no SD card slot so your storage options are severely limited. It does have 32GB of on-board storage though, which should suffice for most. Running Android 5.1 Lollipop, the phone uses Hisense's Vision UI 2.0 as its launcher. It's simple, but I can't say I'm much of a fan as it lends itself to a cluttered screen.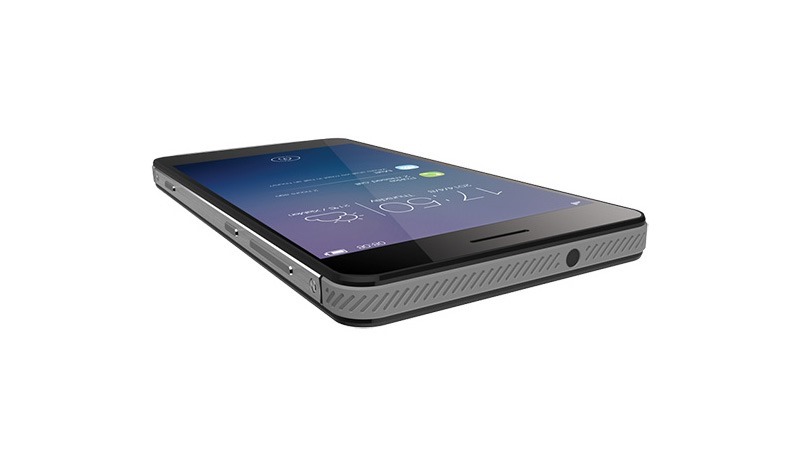 The 5" screen itself is pretty good considering its standard HD resolution of 1280×720. It makes up for an increased pixel count by being an IPS screen with nice, surprisingly vibrant and vivid colours. The lower resolution does mean that close inspection yields a bit more of an aliased edging than we'd like, but it's par for the course for a mid-range device.
Sound on the KO is a bit of a mixed bag. It's stuffed with Dolby tech, and when paired with the Dolby demo app sounds quite lovely. Outside of that app though sounds are a little stifled – though I think the Ingress Protection has a part to play there. It's worth noting that when the device boots, there's a horrible, horrible Hisense jingle that made me want to stab my ears out – but I'm not in the habit of switching phones off too much.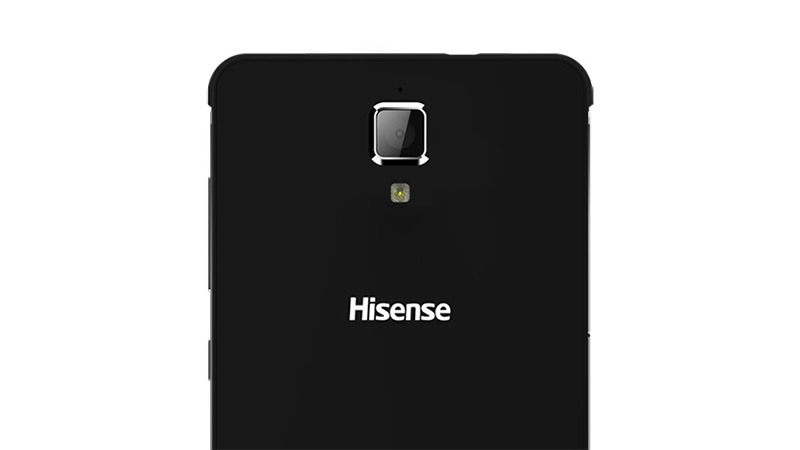 Said Dolby app is one a cluster of bloatware installed on the KO; app-a-day and games apps that'll you'd probably delete within minutes of seeing. Thankfully – unlike the included fluff on many handsets – you can delete the unnecessary software. As for connectivity, you've got two LTE-capable sim slots, though you're only able to use data from one at a time – which is a boon if you wish to use one of the cheaper data providers for just that purpose. Bluetooth 4.0 and b/g/n Wi-fi round out the connectivity – but you don't expect 802.11a, 5GHz support or NFC from a R4000 device.
The included cameras – a 13 Megapixel rear-facing and 5 Megapixel front-facing one – are exactly what you'd expect from a mid-range phone. With decent autofocus and spot focus features, the camera takes ok pictures – and I'd have been a little happier with the KO if it was a slightly superior snapper.
If there's one thing about the KO that stands out beyond the fact that it's Darryn-proof, it's the fantastic 3200 mAh battery that gives it a good two days of standard usage before requiring a charge.
Network: 4G LTE
SIM: Dual / Micro
Camera Front facing: 5MP
Camera Back facing: 13MP CMOS AF with LED flash
Internal memory: 32GB
RAM: 3GB
Dimensions: 144mm x 72.1mm x 8.6mm
Operating system: Android 5.1 with Hisense Vision UI
Processor: 1.36GHz Octa Core Processor
WLAN: WiFi 802.11 b/g/n
Bluetooth: Yes
GPS: Yes
Radio: Yes
USB: Micro
Last Updated: July 12, 2016
Hisense Infinity KO

On the whole, the Hisense Infinity KO is an unremarkable phone, that's been remarkably engineered. If you need a phone that can withstand the odd drop and don't need top-end performance, it's a winner. It does what it says on the tin, and does that admirably – for a good price, too.