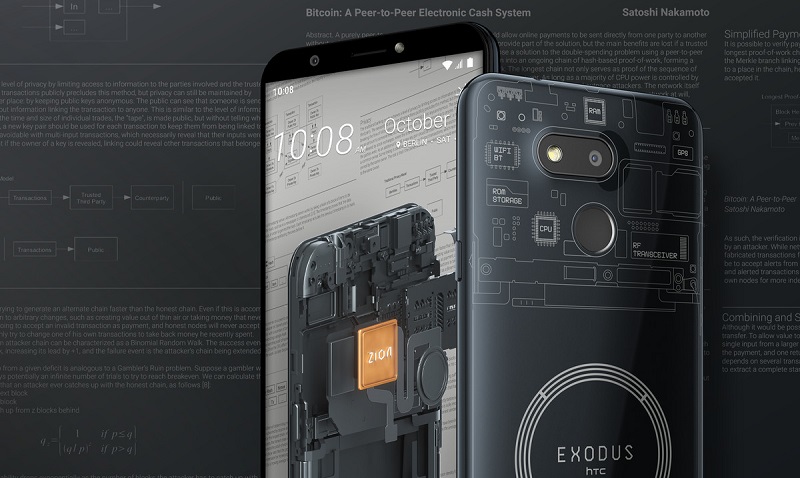 Blockchain is a mostly modern technology that offers ultimate security and privacy, especially in dealing with everyone's favourite cryptocurrency, Bitcoin. It's also a technology that's largely consigned to powerful desktops and laptops that are capable of doing the necessary crunching to make it all work.
That looks about to change though, as HTC has announced that they have developed a new mobile phone that can work directly with blockchain technology. Called Exodus 1S, the device is reportedly able to run a full Bitcoin node, which HTC says is a first for a smartphone. This node is specifically designed for the blockchain processing and so can handle these sorts of calculation with a lot less strain than a regular processor, but then is pretty much useless for anything else Speaking to Forbes, HTC's Phil Chen said that being able to run a full node means that the phone can relay, confirm, and validate bitcoin transactions, which offers more privacy and also allows you to contribute to the security of the network.
It's an ambitious idea, though one that could add value to those who are really into cryptocurrency and even want to be able to transact on the go from the comfort of their phones. Running a full bitcoin node on a phone does come with its limitations. That heavy data streaming and number crunching requires a person to be plugged into a power source while it's running the full node, and have an SD card with a capacity of 400GB or more if you want the phone to be able to hold a full copy of the Bitcoin ledger. Something that removes some usefulness of trying to run a portable bitcoin operation.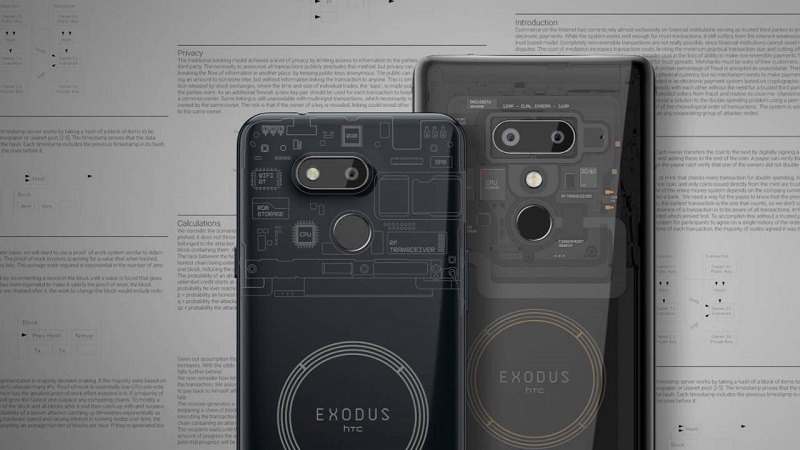 Note though that this power is purely just to transact in bitcoin and other blockchain operations, with actual mining still requiring far too much power for a portable device of its ilk. At least, for now. Give us a few years and I suspect that may change.
Outside of its blockchain capabilities, the HTC Exodus 1S features fairly entry-level hardware that seems almost counter to its powerful blockchain node. It's got a Qualcomm Snapdragon 435 processor, 5.7-inch HD display, 4GB of RAM, 64GB of internal storage, and it has a single rear-facing 13-megapixel camera. It charges over MicroUSB, but at least you get a 3.5mm headphone jack for your efforts. That the phone is going for only $244 (R3700) though, these specs still seem like decent value for money, given its added blockchain core.  
Just quite who would need this sort of blockchain technology directly on their phones, well I think HTC has some ideas as according to their site the device will only be available in Europe, Taiwan, Saudi Arabia and the UAE. Naturally, HTC will happily accept payment in Bitcoin, Ethereum, litecoin, and Bitcoin Cash for the phone.
Last Updated: October 23, 2019