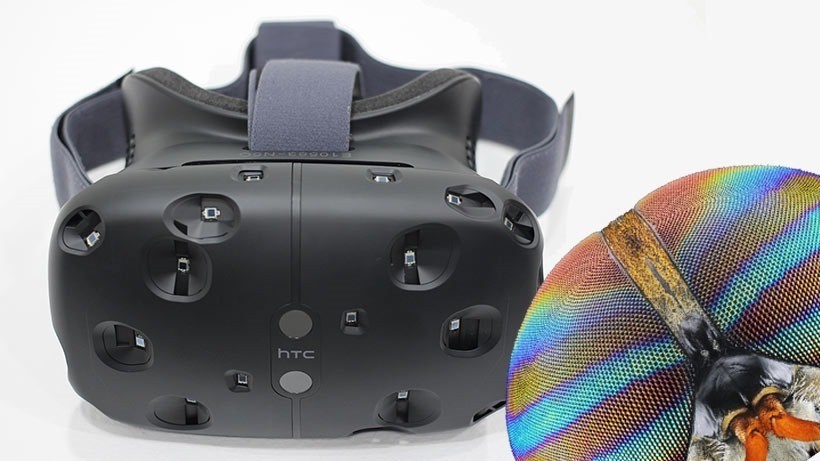 HTC and Valve's own Virtual Reality headset was meant to hit a limited commercial release this year. Last month in fact. November has come and gone, and the Vive VR headset is still nowhere to be seen. Well, you won't be seeing it this year at all. You won't even be seeing it in the first quarter of next year.
Those of you waiting to jump in to Valve's VR set-up (which, I'm told, is mighty impressive, even giving the Oculus Rift a run for its money) will have to wait until April 2016.
HTC seems to suggest that the delay isn't because of manufacturing issues or anything of that ilk, but rather that they've just been so darned busy touring.
"Since announcing the HTC Vive in March of this year we have focused on developing immersive content, refining both hardware design and user experience, and building relationships with new partners both inside and outside of the gaming industry," HTC stated on Facebook.

"In collaboration with Valve, we have been distributing the HTC Vive Developer Kits to developers and content creators, and are continuing to work with many other innovative companies to create content that spans gaming, entertainment, medical, education and retail. This includes hosting a developer conference in Beijing on December 18th, launching the second generation of the HTC Vive Developer Kit at CES and engaging audiences at key events including The Sundance Film Festival, SXSW, GDC and MWC while expanding our demo tours."
So instead of a release this year, they're pushing out more SDK's, and will release the unit commercially in April 2016.
"We will be starting the new year by making an additional 7000 units available to developers, followed by commercial availability in April 2016."
The PlayStation VR is set to be released at around the same time. Oculus' Rift still has no release date or price.
Is anyone really, really surprised the headset's been delayed?
Last Updated: December 9, 2015