We've had the notch, the hole-punch and now we are getting the pop-up camera. With the need for increased screen real estate and people's penchant for wanting to take selfies and engage in video calls, it's been a tough balancing act for mobile companies trying to find ways of making both work.
Now Huawei has a solution which they believe could work as they are going to be introducing the pop-up camera into their next Honor handset, the Honor 9X. The pop-up camera system will eventually allow for the phone to have no bezels and without a notch or hole-punch display, means they can use the entire front screen for display purposes.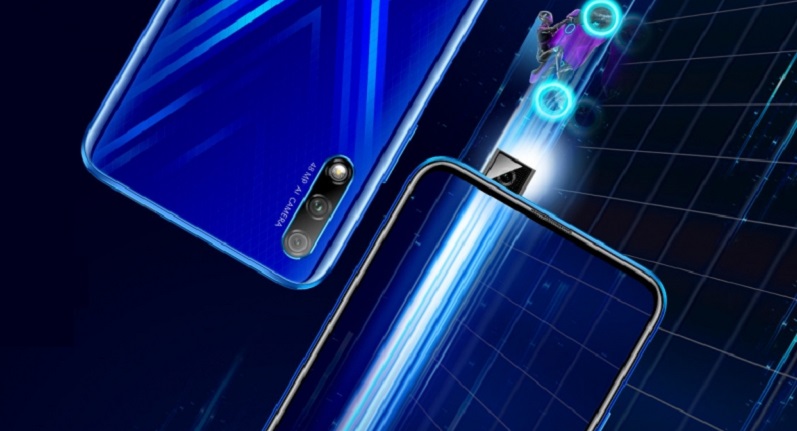 According to Android Authority, the Honor 9X will release in China on July 30th with prices starting at 1,399 yuan (around R2800), while the 9X Max will come later on August 9th starting at 2,199 yuan (around R4500). While the clear feature of the phones is that pop-up camera display, internally both phones are also well stacked using Huawei's new Kirin 810 chipset and is the company's second 7nm chipset.
The 9X starts with 4GB of RAM and 64GB of internal storage, while the 9X Pro starts with 8GB of RAM and 128GB of storage. The rear camera setups of the two devices also differ: the 9X Pro has a triple-camera array with an extra ultra-wide sensor compared to the dual cameras on the 9X. You'll find a 16-megapixel sensor atop each phone's pop-up selfie camera. Both phones feature the same 6.59-inch 1080p LCD display, 4,000mAh battery, and headphone jacks alongside their USB-C ports.
These specs make the Honor a very capable mid-range phone more than a top-end one, but unless you are the hungriest of mobile users, it's unlikely you are going to find anything these devices can't do that doesn't match the more expensive high-end phones. As things stand, there are no plans to release the phone outside of China yet, but with the global trade war easing up and the international market eager for the brand once more, expect that to change soon and for Huawei to make plans to bring these devices to the rest of the world.
Last Updated: July 24, 2019