A couple of years back, Huawei made a splash on the smartphone scene with the P9. It's a phone which I adored so much when I reviewed it, that I actually turfed my DSLR and went knee-deep on my own hype and bought myself one. I haven't had any regrets since then. The Huawei P9 leveraged a fantastic partnership with camera producer Leica to create a device which not only provided snappy photos to any skill level, but also allowed seasoned pros a suite of tools to use.
This week, Huawei is looking to evolve that design even further with the P20 smartphone. They've been hyping a device that uses artificial intelligence to re-redefine smartphone photography. Here it is: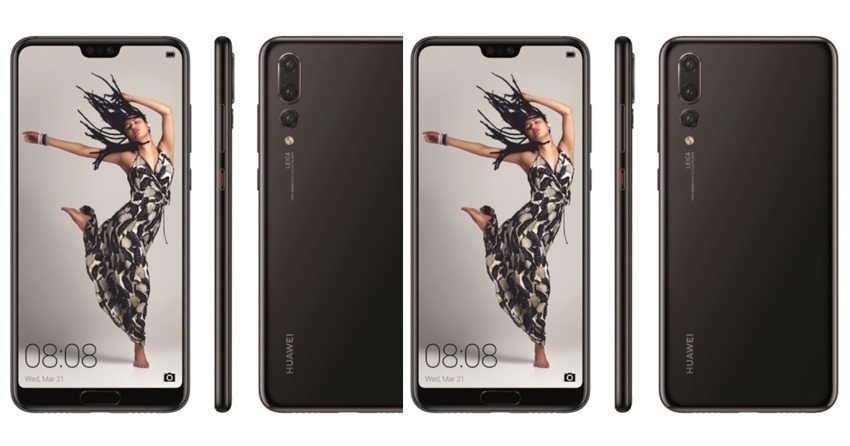 Huawei claim that the P20 range is designed for "professional photography", and the devices also now sport what Huawei refers to as a perfectly symmetrical design. The phones also have gradient colour options, which look dead sexy in the usual ocean of black monoliths. The phones will ship in Midnight Blue,Graphie Black, Twilight and Pink Gold.
Other bits of information revealed during the press event:
5.8″ RGBW Fullview display that has 770 nits of brightness and a lower power consumption
This is apparently 23% brighter than the iPhone X
The P20 Pro has a 6.1″ OLED display, 1:1000 000 colour spectrum
The P20 will have the same screen, albeit at a sie of 5.8″
Edgeless fingerprint functions have been touted
Huawei CEO Richard Yu
Minimal notch, more notifications
Natural tone display
P20 is 7.65mm thick with a 3400 mAh battery
The P20 Pro clocks in at 7.8mm with a 4000 mAh battery
All new Leica dual camera
The new camera lenses use a 40 MP (f/1.8, 1/1.7″, OIS) + 20 MP (f/1.6) + 8 MP (f/2.4), Leica optics, 3x optical zoom, phase detection and laser autofocus, dual-LED dual-tone flash according to GSM Arena.
3D portrait lighting effects against backlight touted
24.8 megapixel front-facing camera on the P20 and P20 Pro
The 40 megapixel camera features 1 micron pixels
3x optical zoom, 5x hybrid zoom and 10x digital zoom features
4D predictive focus that creates zero shutter lag and screen off to camera shoot speed of 0.3 seconds
960fps super slow-motion,most likely revealed while Sony shouted "BASTARDS" from their HQ
500+ photo scenarios split across 19 categories in the P20 software
AI-assisted composition to help align photos
Optical and Electrical image stabilisation included in the phone, perfect for anyone with shakey hands
Proper long exposure shots, with AI-driven image stabilisation.
The P20 Pro scored 109 points in DXOmark
Look, we could talk more, but the gist of today's reveal? The Huawei P20 Pro is the best smartphone camera in the world, bar none. We'll have a more in-depth look at the phone, soon.
Last Updated: March 27, 2018