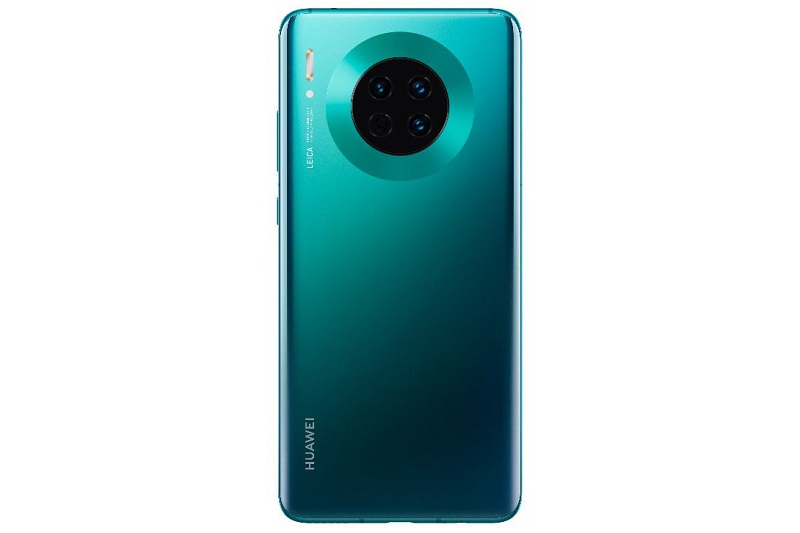 These days it's hard to keep a secret with the internet always seems to be one step ahead. For companies wanting to keep their big announcements a secret before big release dates even more so as it appears that images of Huawei's new flagship Mate 30 line-up have been leaked online before the companies big reveal this Thursday, September 19th.
The images were shared by leaker Evan Blass, and show off what he claims is the new Mate 30, Mate 30 Pro, Mate 30 Lite, and possibly a Porsche Design edition of one of the new handsets – something which the company has done in the past. For the Mate 30 Pro, the images suggest the phone will be equipped with a wide notch at the top of the device and a display that curves around the left and right sides of the phone. On the back, there is the familiar Leica branding along with four sensors that are contained within a circular camera area. Rumours suggest that these will consist of a pair of 40-megapixel sensors, an 8-megapixel sensor, and a time-of-flight sensor. There also appears to be two signal strength indicators on the top left of the screen, suggesting there could be a dual-SIM version of the device.

In comparison to the Pro, the regular Mate 30 shows a much smaller display notch, with Dual-SIM functionality also appearing to be on the cards for this model. No images for the back of this model seem to have surfaced online, so it's not clear if it will have a similar design to the Pro model or not. The Mate 30 Lite, however, has a very different design from its two siblings, with a punch-hole camera cut-out on the front, a square camera array on its rear, and a rear-mounted fingerprint sensor.  Both devices are expected to use Huawei's new Kirin 990 chipset, which has a variant that includes a built-in 5G modem with the Lite expected to use a less powerful Kirin 810 chipset.
Of course, the real big news expected from Huawei's launch lies not in the hardware specifics but rather which OS these devices are going to use giving Google's recent statement that Huawei cannot use its software. These leaks revealed nothing of this information though if the screen images are to be believed, the OS looks likely to remain Android unless Huawei's own Harmony OS looks eerily similar to Google's design. In all likelihood, the phone will use Android, but wont ship with things like Gmail and Maps pre-installed. Thursday is not far away – and that's when we'll know the answers to these questions.
Last Updated: September 17, 2019