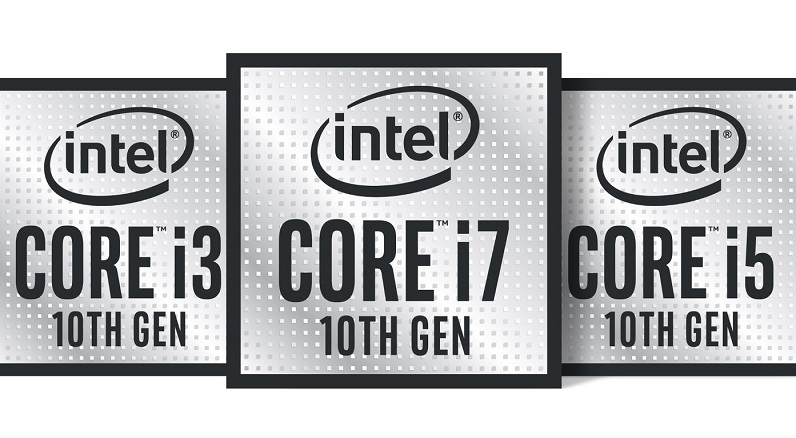 They say that the best way to keep customers happy is to keep things simple. Well, clearly no one has given Intel that information because the company is releasing a new set of 10th generation chipsets that just makes their whole offering a whole lot more confusing. So, if you weren't able to decipher their Y and U series processors and what the different options meant, then these new ones aren't going to do you any favours.
All eight of these new 10th Gen Comet Lake processors use Intel's 14nm process, instead of the newer Ice Lake 10nm process. Something which might seem like a step backwards for the processors in terms of power efficiency and battery life. However, Intel is still pushing speeds faster despite this with the new Intel Core i7-10710U its first hexacore U-series processor, featuring 12 threads and a higher max clock speed than some of Intel's Ice Lake processors.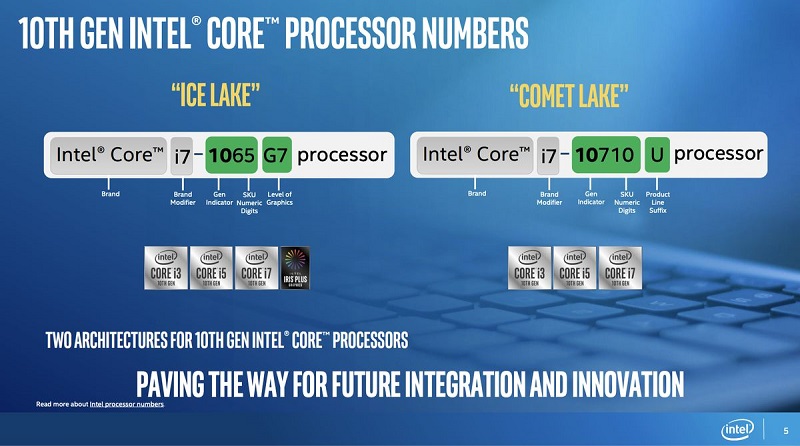 In addition, none of these new processors features Intel's Gen11 integrated graphics, which it claims can handle some relatively smooth gaming at 1080p resolution. Comet Lake is instead using a previous version of its integrated graphics meaning that these new processors are perhaps not suited to high-end gaming, something which only blurs the already confusing chipset making it difficult to understand exactly what target market Intel is trying to target these at. According to a detailed report on the new chipsets from The Verge, it could be utilised in cheaper Ultrabooks and 2-in-1 laptops where graphical prowess is less needed and some battery life can be spared for the cheaper price.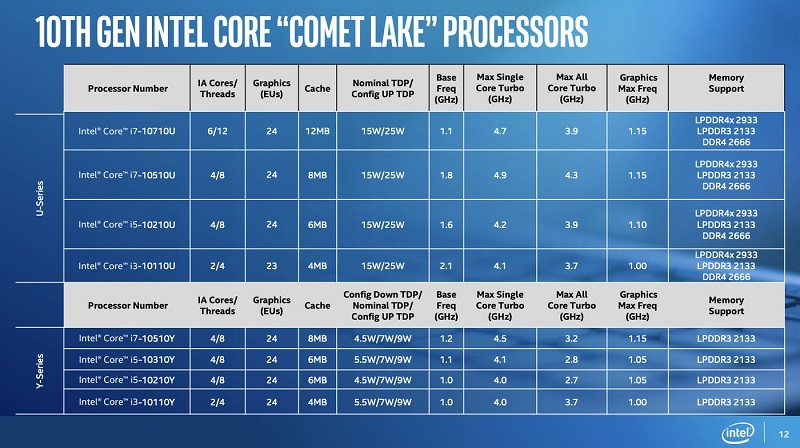 It does seem like a bit of an unnecessary chipset, especially considering that some of the 9th or 8th generation processors could easily be used if manufacturers are looking for a powerful yet cheaper alternative. Though I guess by advertising it as 10th generation people would get excited and these chipsets could possibly bring in more money for the company. Or just continue to confuse people who will probably have no idea exactly what chip they're getting.
The new chips are expected to land up in devices before December.
Last Updated: August 22, 2019