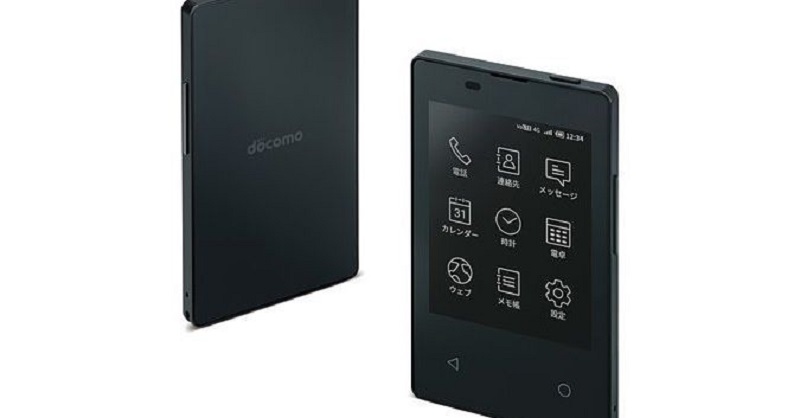 You've got to give it to the Japanese who can be equally the most advanced nation in the world technologically, yet sometimes so wrapped in tradition that sometimes they feel like one of the least advanced countries in the world. For many years the country has been developing some of the most exciting gaming and mobile devices and yet somehow the country also still has a large reliance on printed business cards.
Sometimes old habits can lead to exciting new business ideas which is exactly the concept behind Kyocera's new phone KY-O1L, which has the same sort of footprint as a credit card and is designed to fit into the card holder slot of the average wallet. Something which actually sounds perfect to me.
In an era where mobile manufacturers are making phones bigger to allow for better performance and more screen real estate, this new phone goes in the opposite direction and rather looks to offer pure portability and convenience over power and features. The phone is only 5.3mm thick and weighs a mere 47g. Meaning that you will likely not even realise it's in your pocket – something could be seen as both a benefit and a drawback.
The devices comes with a 2.8-inch monochrome e-paper screen, LTE connectivity, and a 380mAh battery. There's no camera or app store, but you do at least get a web browser, though navigating the web on a screen that size might prove to be a waste of time. Still, with a calendar and notebook, its enough to keep track of most of your business appointments, as well as serve as a phone and perhaps change the behaviours of businessman instead reaching into their wallets to get their phone and share their contact details rather than hand over an antiquated business card to potential clients.
The phone is set to release in Japan next year and only time will tell if it will prove to be a success for Kyocera or not. There are no plans to release this device outside of the country, though given most of the world's appetite for power and shiny new screens, I'm not sure there is much of a market. As someone though who is increasingly finding phones with big screens more of a hindrance than they used to be,- especially when I run and want to stay in contact – I can definitely see a market for devices of this size if the technologically improves I the future.
Last Updated: October 18, 2018