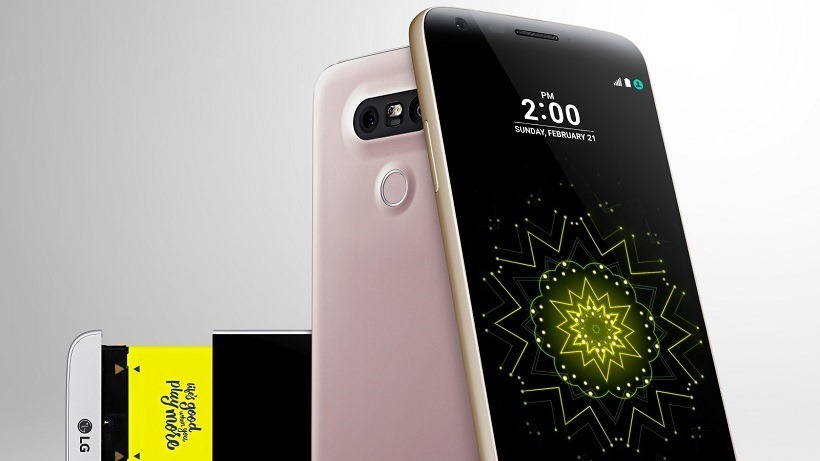 It's tough to stand out in the smartphone world anymore, and no handset is indicative of this dilemma more than the LG G5. And that's a little difficult to comprehend given what it tries to achieve. LG have learnt from past endeavours and instead of just fixing them attempted to leap-frog the competition. What other smartphone on the market do you know of that is able to modularly change based on your needs? What smartphone is able to do that, but not manage to be the best on the market?
The LG G5 asks and answers many of these questions, none of which left me with a satisfying conclusion.
From the outset though, it's greener grass on the other side for the new flagship. Gone (well almost) is the angular, almost curved shaped of past LG handsets, with the G5 taking on a more traditional approach with its understated design. Its smooth aluminium casing is a step up from its leather and plastic-clad processors, even if at a glance your eye probably won't tell the difference. Touch is different though, and the G5 as a whole feels great in the hand. When it's being held in a position you're meant to hold a smartphone in.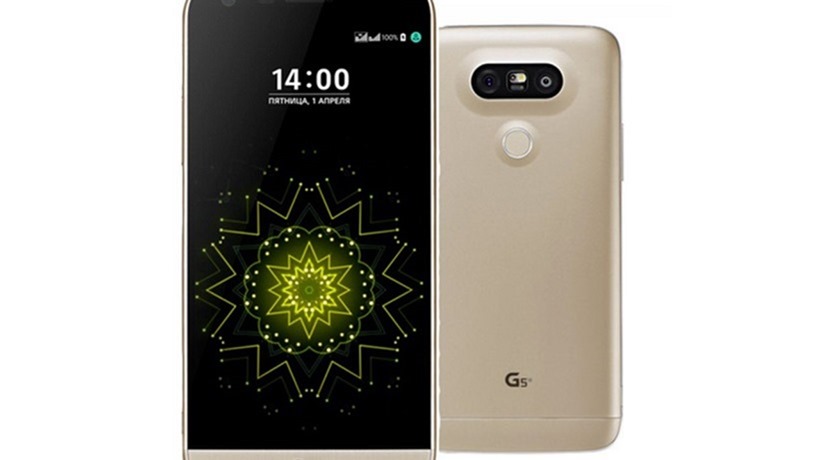 Because of its modular design and shipping part, the G5 body isn't as refined as you might come to expect from the likes of the Galaxy S7 or iPhone 6. Those have an almost uni-body design, which sees all curves and edges brushed away for fear of uncomfortable handling. The G5, however, doesn't manage this, despite its best efforts – and it's one of the areas where the phone leaves a lot to be desired. You're not suddenly going to cut yourself with your smartphone, but it's a problem I almost forgot existed once upon a time up until this point.
Design flaws stretch out from here too, with the LG G5's ace in a hole being a polarising experience. Part of the draw with the G5 is the ability to rip out the bottom and augment your smartphone with more refined capabilities. Right now that extends to two options – neither of which were supplied for the purposes of this review. So while I can't tell you if they made any discernible difference to the experience, I can say what they're meant to do.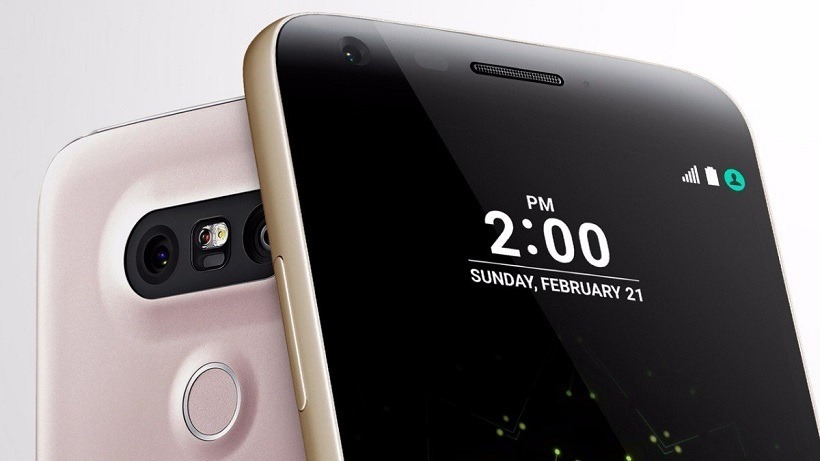 One, for example, adds a camera grip, shutter dedicated button and focus wheel to the G5, as well as extended battery life. The other offers crisper audio with a better audio jack and digital to analogue conversion. Both of them make up what LG is calling Friends – an ecosystem designed to help branch the G5 out into more specialised areas, but one that is frustratingly limited to these two options now.
Worse still is that simply having the ability to purchase these extras worsens the vanilla experience. The design issues folding over themselves again, it's annoyingly difficult to access the part of the G5 which is meant to easily slide open. Never mind that the phone has to be off to do this, this compartment is where you'll chop and change Friend modules and/or replace the battery (the MicroSD slot is thankfully on the side). The last of the lot is certainly a plus, but is a mixed experience that hurts the overall impact of the G5 as a smartphone because of its half-baked effort.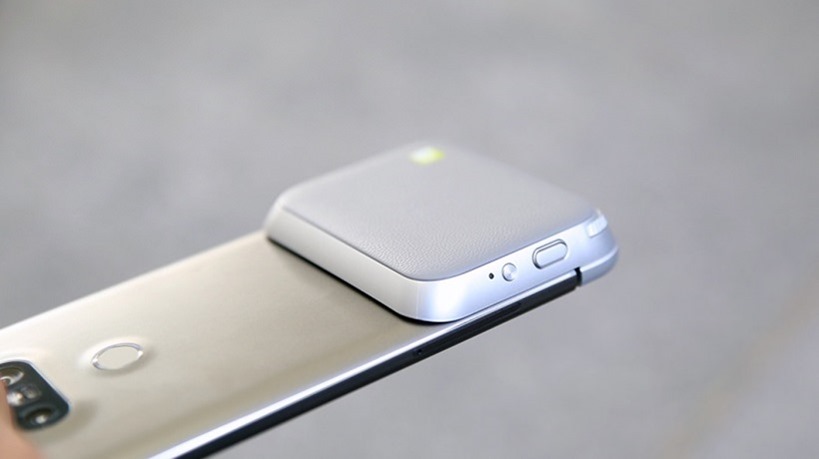 And it's a shame too, because beyond that the G5 is really not a bad phone. It's actually one of the best Android devices I've used. Its 5.3-inch display with QHD resolution bursts with colour, and manages to feel a lot better in the hands than something like the S7. Although the two are identical in size, the G5 is just easier to use with one hand ergonomically, and I never found my fingers contorting to try and hit escape in the top right corner. The screen itself also never sleeps, with time, date and notification information always dimly displayed. It's something to get used to but also something that doesn't have an adverse affect on how the phone performs.
One facet that took a little less to get used to by now was the rear power button, which has been a staple of the LG for two years now. Although the volume rocker moves to the side, the power button stays put – though in a slightly unappealing bulging nature. It makes putting the phone down flat a bit of a nightmare, as does trying to unlock your phone with the screen facing up. In that instance you're forced to use the slow Knock code to check on your notifications and such, while you could be using the included fingerprint sensor in the power button. Which is depressing, because it works so darn well.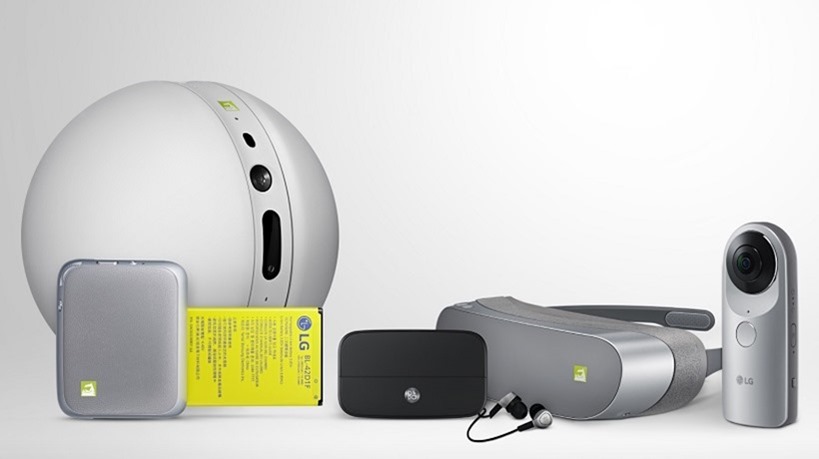 What doesn't disappoint though is performance, and it's where the G5 excels the most. To put it simply, the G5 is a fast smartphone. Blisteringly fast in fact. Running on the latest version of Android Marshmallow and packed with QUALCOMM's latest processor, the G5 never stood in my way when completing tasks. I have apps open in abundance while streaming videos and playing games, and nothing ever slipped into a crawl.
Marshmallow itself is also a neat upgrade that I didn't expect to like, never mind love. Even though some will lament that exclusion of an app drawer, I find the ease of use with the G5 to be a massive positive. Now apps occupy the home space in amongst your widgets, with the only way to clean up things being folders. It's almost identical to iOS at this stage, so I can see why this would be a huge negative for some.
But it works fluidly, and extends the G5's impressive suite of options when it comes to photography. Even without the aforementioned Friends camera add-on, the G5 can take some great pictures. This is in part thanks to its two (yes two) rear-facing cameras, being 16-megapixel and 8-megapixel respectively. What this allows you to do is combine the two in interesting ways, such as using the smaller camera to capture a clear shot while the other captures the  background for a blurred, bokeh effect.
The two can also be used in conjunction to create wider than normal field of views, which is great for large group photos or stills that simply wouldn't fit on a traditional smartphone. Even with all its innovations, the G5 still struggled at times to reproduce an image in low-light without noise, and some of its colours lacked the vibrancy that I've come to expect from my iPhone 6s. It's something I do want to see iterated on though, or straight up adopted in other handsets.
And in many ways, that sort of exemplifies my thoughts on the G5. It's a step in the right direction for LG, but not the leap it needed after the stagnation of the G4. What it does it does well, but it certainly isn't top of the class in any of them. In chasing a frustratingly limited modular design, the G5 falls prey to trade-offs in elegance, and falters in departments where more attention could've spelled success. It's a great smartphone, just not the best one you could pick up right now.
Last Updated: May 23, 2016
LG G5

The LG G5 is awash with ideas for innovation, none of which manage to put it even a hair above the competition. It's a great smartphone with some painfully obvious flaws, which keeps it from scratching the competition overhead.