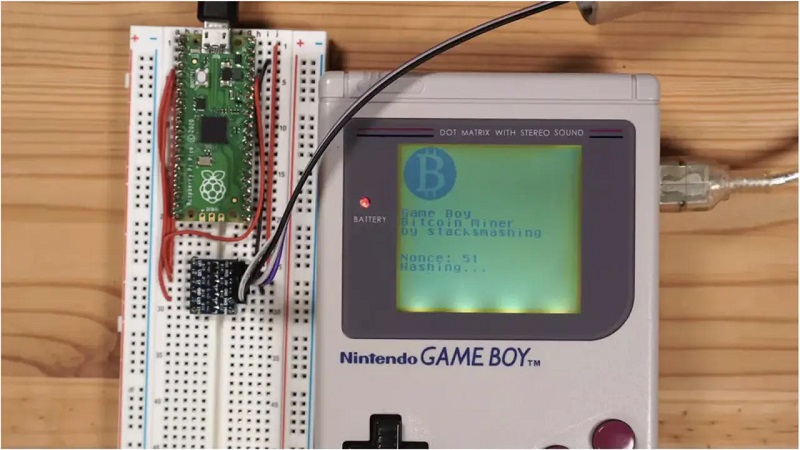 Thanks to bitcoin miners, the world is currently facing a massive shortage on GPUs, as people look to make themselves some more money by digging for the popular cryptocurrency. While killing the planet with an increased carbon footprint but hey screw the environment, right?
You don't need to have raw power to process bitcoin though, as it can be done on just about any device. YouTuber StackSmashing has managed to get an old Nintendo Game Boy to mine some bitcoin for him, combining a regular Raspberry Pi Pico and some computing know-how to make it work as can be seen from the video below:
That goes to show you that you don't need the latest and best technology to mine bitcoin. Though it is perhaps worth mentioning that the Game Boy is only capable of processing around 0.8 hashes per second, which compared to the fastest ASIC miners that can run around 100 terahashes per second, makes it 125 trillion times slower than your top-end mining machine. Still, at least it gets there, even if its a few years too late.
The idea is right though and in truth, for any form of cryptocurrency to really be innovative, it needs to find a way of being able to process in a far simpler manner. Imagine how powerful cryptocurrency could become with every smartphone around the world capable of processing and being a part of its massive mining network. Though I guess you will always get those people wanting to prove that size does matter, and showcase how their hardware is bigger than yours.  
Last Updated: April 1, 2021