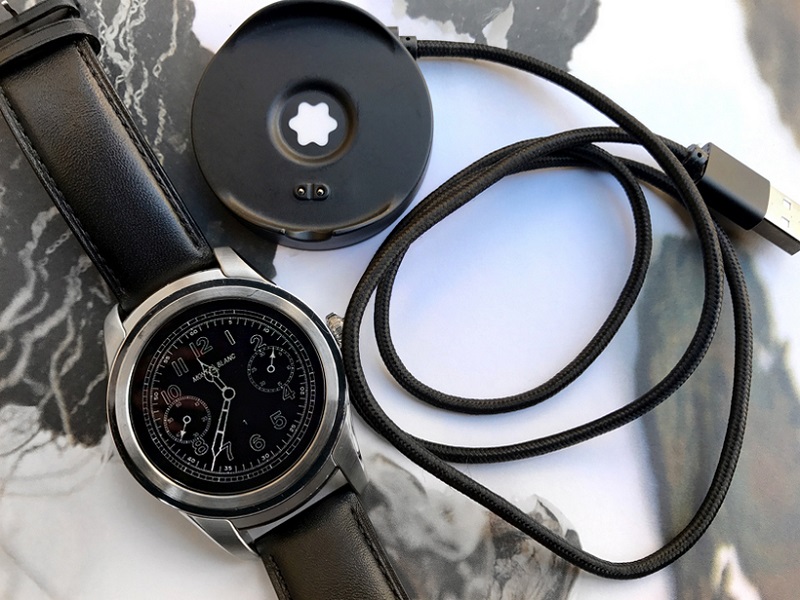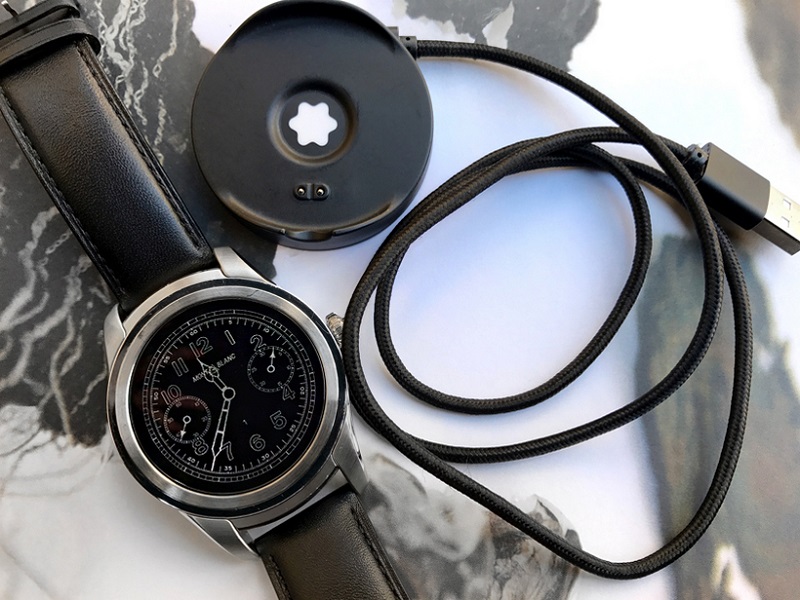 Smartwatches have revolutionised the watch market, but there is still something exquisite about a standard, quality timepiece. Montblanc, that company that makes things no normal person can ever afford, is also getting into the smartwatch market, but hoping to keep their high-end appeal by still making their smartwatch look as sexy as their regular timepieces.
Described as a luxury smartwatch, the Montblanc Summit is a true thing of beauty. The watch features a 400 x 400 resolution display, a slightly curved sapphire glass cover and an AMOLED touch-screen display. The versatile watch is built around a 46 mm case, available in either stainless steel black PVD, grade five titanium or a bi-color version, with virtual classic watch dials complementing this appealing design.
Alongside this, the Summit will also come with eight different strap combinations, including sporty-chic, rubber and sfumato calfskin leather, all specially handcrafted for this smartwatch and adding further to its appeal and uniqueness.
Under its good-looking interior though, according to The Verge you will find an advanced Snapdragon™ Wear 2100 processor running Android Wear 2.0 operating system with 512MB of RAM, 4GB storage and 300mAh battery. So, it's not just a good-looking watch, it's a pretty powerful one too.
With over a 1000 apps reportedly available on the platform, the watch will have access to a wide range of functionality, outside of the default features which apart from looking good include fitness tracking sensors, wirelessly streamed music and a voice-activated translator, which gives translations from many languages directly on the display of this watch. That's a winning feature which is certainly going to come in handy for people who travel a lot, which people who can likely afford this will need.
As for the price, the watch starts at $890 (R11733) and increases depending on the straps you choose. Like I said at the start, these things are not designed for the average man to afford. I owned a Montblanc pen once, which I received as a corporate gift. I couldn't bring myself to use it in fear it was going to get lost or damaged, so outside of signing my wedding vows with it I never touched it. I ended up selling it. And as it turns out, Montblanc has pretty good resale value.
Last Updated: May 18, 2017