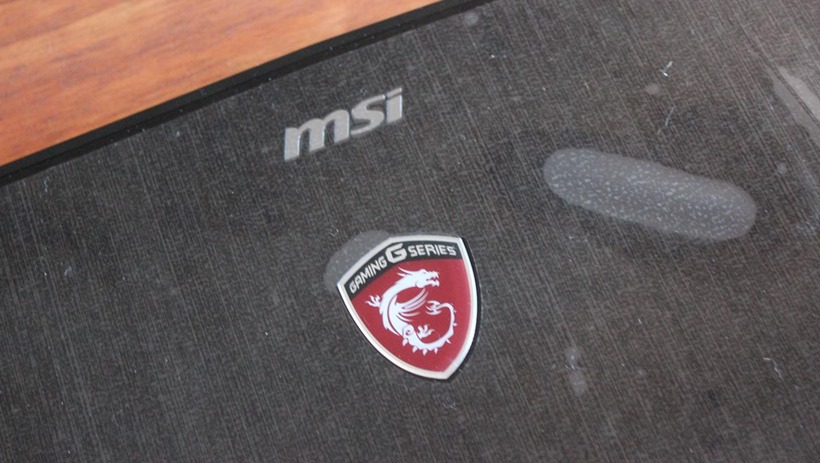 Gaming notebooks. They're  a double-edged sword when you think about them. On the one hand, you've got a device which break your back when it lug around to LANs, as the all-in-one package makes them rather attractive.
On the other hand Darryn, you've also got some hardware that you're stuck with for a couple of years, as the high price tag and design doesn't leave much room for upgrades, which is kind of the key draw to PC gaming. You've got to weigh the pros and cons when you make such a decision.
You want something that lives up to the high price tag, and can keep on rocking for a good couple of years until you move on. The MSI GE62 Apache attempts to address those issues, and then some.
It's all about the looks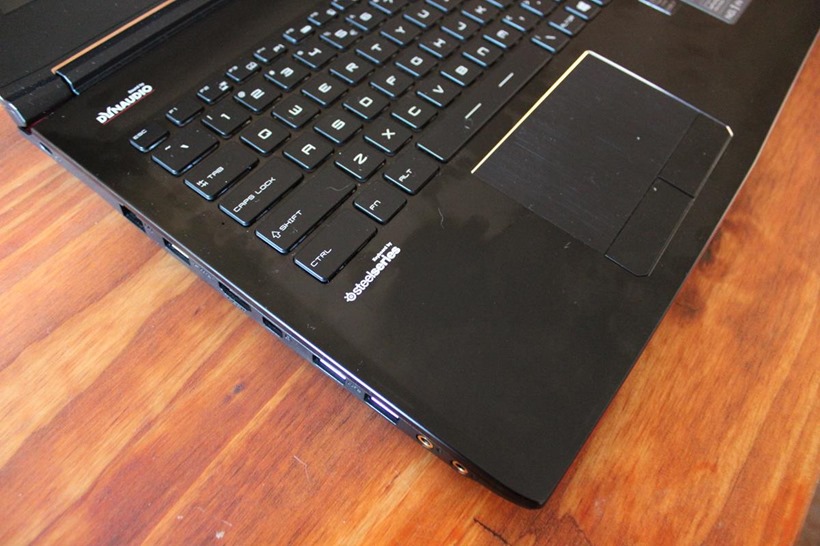 Traditionally, MSI notebooks are like the Ed Hardy brand of gaming laptop design. Garish and ostentatious with needless flair tacked on. The current crop of notebooks however, don't make me want to punch a spotty teenager wearing a flat-peaked cap at the wrong angle, through a wall.
The design is now simpler, with gentler curves and a more understated steel finish which appeals to my 1985 sensibilities. The keyboard took some getting used to with the current layout, but in a day and age where you can easily plug an Xbox One controller into the USB port, I don't see this being a problem. There's also a decent amount of inputs on the GE62. You've got three USB ports on one side, HDMI, ethernet, audio and mic interfaces. Another USB port on the right, rounds the package out.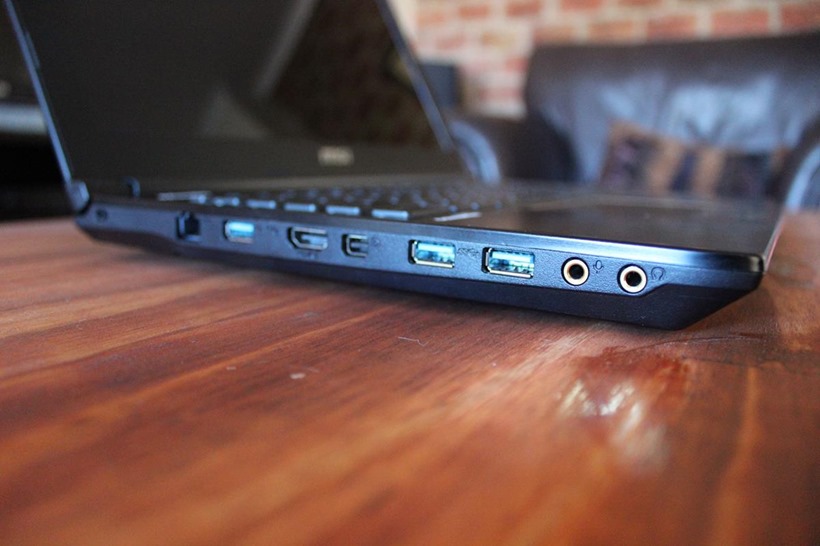 But the key feature here, is that the GE62 is ridiculously light. Weighing in at around 2.7kg, the GE62 made my current work laptop (A Sony Vaio VPCF1) look like a morbidly obese whale in comparison. It's not bloody fair.
A more elegant notebook, for a more civilised fragfest.
Hardware

Here's what it all comes down to. What's under the hood. Horses with power. The torque of RAM. Various other terms I'm making up in an effort to sound smart. So what does the GE62 pack in?
Here's the spec list, straight from MSI
Windows 8.1
The latest 4th generation Intel® Core™ i7 Processor
15.6″ FHD (1920 x 1080) Anti-Glare Display
Nahimic Sound Technology with immersive 3D sound processing
Embedded NVIDIA® GeForce GTX 960M with ultra performance
Exclusive SHIFT technology for system's performance and balance
SteelSeries Engine 3 to personalize your play style
Keyboard by SteelSeries with LED back light
XsplitGamcaster for broadcasting, recording and sharing
Miracastfor sharing content wirelessly to big screen TV
Exclusive Super RAID 2 with 3 SSD RAID0
Sound by Dynaudio 4+1 speaker system
Cooler Boost 3: higher efficiency dual cooling system
Killer™ E2200 Game Networking
Matrix Display with max 2 external displays
LCD Panel with Wide viewing angles
You've also got two hard drives, a solid-state drive for lickety-split quick start-up, a proper regular hard drive to store all your pornography I mean legitimate gaming files on and Windows 8.1. I'm not nearly clever enough to actually know what that all means, but I do know that the actual display of the GE62 was crisp and more gorgeous than sun setting over a Ferrari Enzo.
It's just a pity that a Blu-Ray drive wasn't included in the review model, as that would have been the perfect touch. There's also some concern being thrown around over the fact that upgrading the GE62 will essentially void your warranty. That's because the one of the removable panels happens to sit under a screw hole that covers the warranty sticker, which when tampered with will kill any future support.
And that's a shame, because the GE62 has plenty of room for upgrades, from a 2.5" hard drive all the way through to adding new RAM and spots a second M.2 SSD drive.
Performance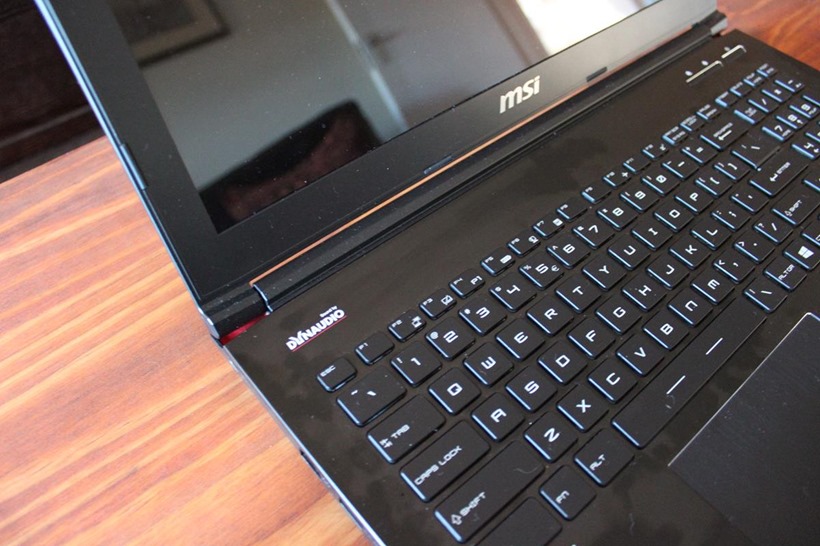 Numbers mean nothing without some good old-fashioned testing. And by that, I mean running 3DMark to get more numbers and probably render my first comment completely invalid.
We got the following scores with 3DMark on the GE62, which I'll leave linked here as well, in the test titles. Quick note, 3D Mark did not pick up my GeForce drivers, which at the time were updated to version 355.98.
Display
Crystal-clear and sharper than a Ginsu knife. The GE62 boasted a native resolution of 1920×1080 pixels, with a decently bright screen in normal lighting conditions. Outside, I did find that the brightness could have been better, as the harsh PE light overpowered the display even when it was set to max.
Then again, that's a niche problem in my book, as this is one notebook that I would not want to work on outside and expose to the elements. Not for that price.
Still, the actual vibrancy of the colours were fantastic. It's like comparing an iPad 2 to an iPad 4 or any of the later models out on the market today. Watching proper 1080p high definition video popped beautifully, while setting a game to max and watching the sharp action unfold, made me feel like ditching my consoles. Viewing angles were also stellar, with the laptop easily viewable from any side or orientation.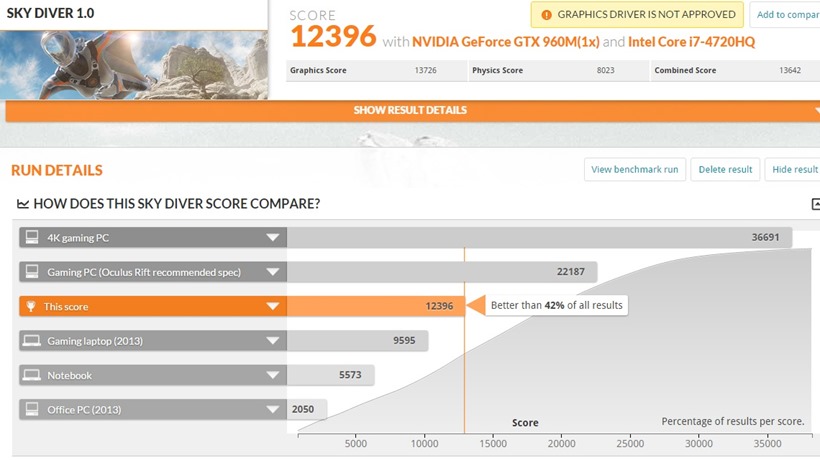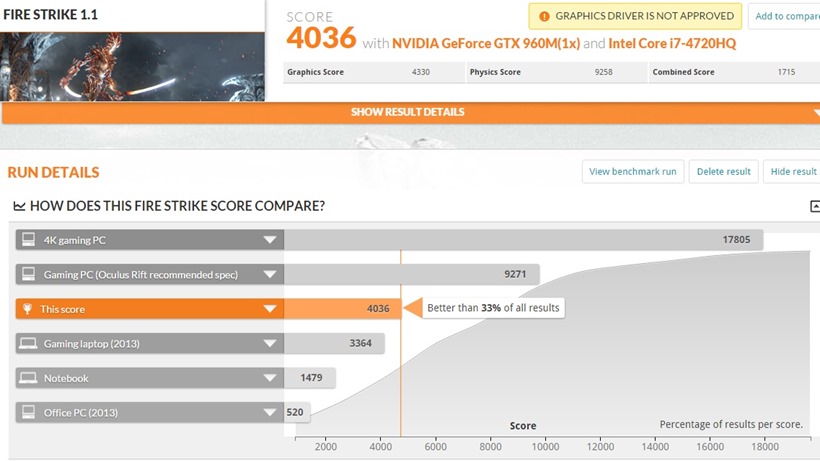 The games
Unfortunately, I couldn't get my hands on the kind of games that I was looking for, in time. Because I'm on a 4Mb line, and downloading both Grand Theft Auto V and The Witcher 3: Wild Hunt would have taken me from now until man finally lands on Mars.
I made do with what I had, which was a combination of Borderlands: The Pre-Sequel and Batman: Arkham Origins. Oh, and one other game, to answer the old age question:
Can it run Crysis?
Yes, yes it can, because I had Crysis 2: Maximum Edition on hand. Every single one of those games ran beautifully on the GE62. Batman Arkham Origins did need some optimisation and a few settings turned down, but it was an otherwise gorgeous and detailed simulation of punch-based justice running at a consistently smooth frame-rate of around 50-60 at any given time.
Borderlands: The Pre-Sequel was also sublime. At 1080p, Borderlands easily, easily handled everything thrown at it, and even made some staggering gains with the visual effects turned up to the max with Nvidia PhsyX.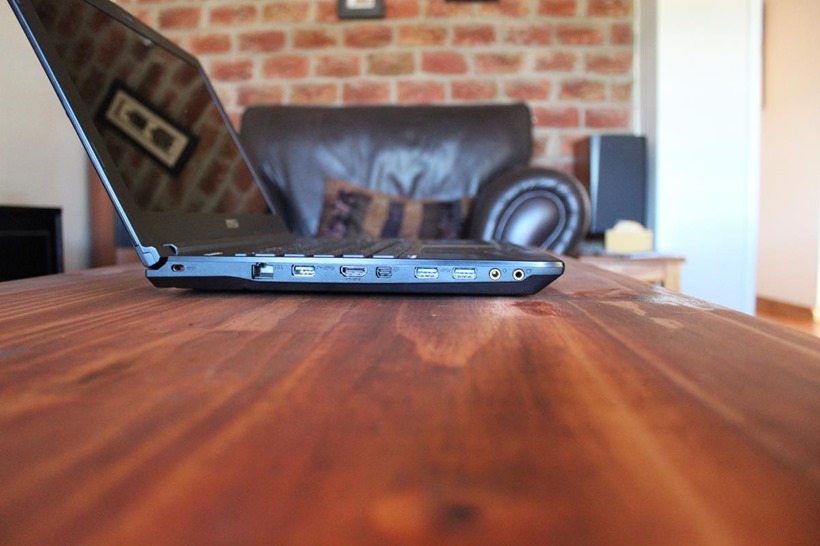 Crysis 2 ran to the max. I turned every single setting up to maximum and extreme, threw in some mods and watched a cult classic throw explosions, particles, debris and more back at me.
Sure, the games are a tad bit old in the tooth, but if the GE62 couldn't handle them, you'd have known that the hardware wasn't up to the R20K price tag that this notebook demands.
Sounds…good!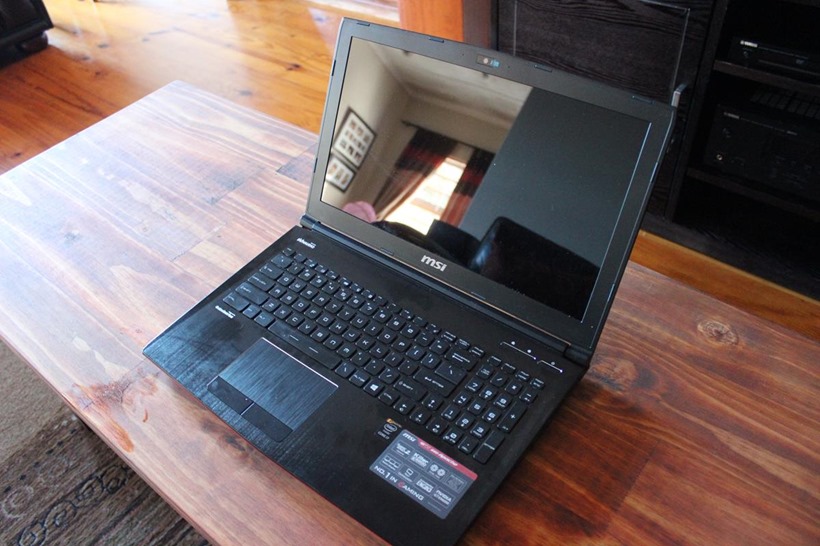 Here's the thing which I found truly impressive: The audio. Most gaming notebooks consider audio to be an afterthought. But when done properly, audio can really add to a gaming experience. The sound of the GE62, was good. It definitely favoured a headset approach, but the speakers were more than capable if tweaked.
The Dynaudio and Nahimic tag team had specific modes on offer, with each option able be tweaked, depending on your particular audio requirements. Personally, I preferred to keep the bass to a minimum in favour of more background clarity that heightened more subtle audio cues. Other modes, tended to up the bass more as if Dr Dre was in town, which resulted in audio distortion when turned up to 11.
Don't tell Volkswagen about our Emissions test
Gaming notebooks are by default, noisy beasts. All that power, crammed into one shape, can really leave a few scorch marks on your desk. The GE62 packed two rear cooling fans at the back to suck in and eject air, which ran constantly.
The GE62 would regularly belch out some loud cooling noises, although this was mitigated when I quite a bit when I uninstalled the system-hogging Norton antivirus software that came packaged with the notebook.
The GE62 does have a tendency to be loud during more stressful gaming experiences, but for the majority of any session, said noise was reasonable and not too distracting.
Notebook temperatures were a mixed bag. The GE62 certainly can get toasty during high-performance sessions, but the design of the notebook resulted in a heat emission that was barely felt on the outside of the package.
I NEED MORE POWER!
Sooner or later, you're going to need to unhook your notebook from its main power source (THANKS ESKOM!), and take it for a spin outside. So how long did the battery last with the GE62?
Switched to power-saver mode, which lowered the brightness and turned off several other functions, I managed to crank out two hours of performance when I used the GE62 as a work device, that required web-surfing and typing.
Under a heavier load with a game running, I managed about 40 minutes, as Borderlands chewed through my battery. What was impressive however, is that the GE62 has some mighty-quick charging capabilities, with a quick half-hour topping the battery up back up in the double digits, 38% on my watch. Not bad for if you're on the go.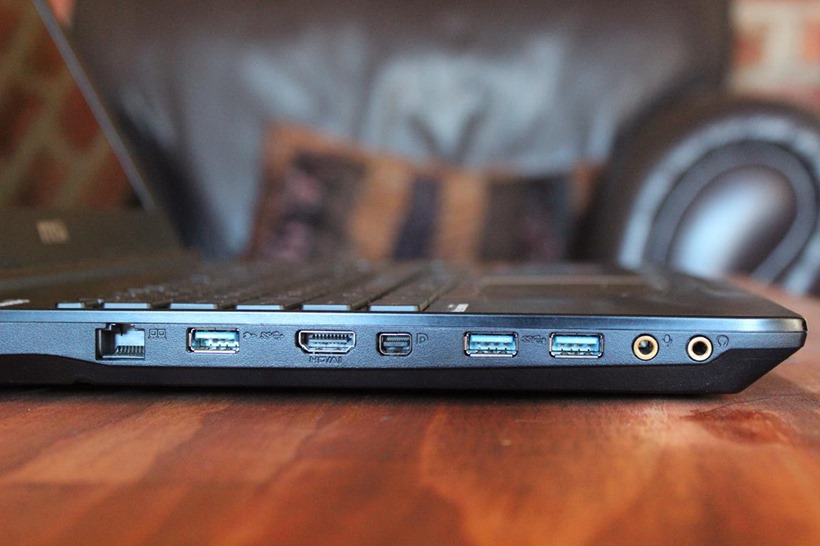 Last Updated: October 6, 2015
MSI GE62 Apache Notebook

I'll be the first person to tell you that I'm not a gaming hardware expert. That's not my forte. But I still had a blast with the MSI GE62 Apache. If I had the kind of cash laying around for it, I'd gladly buy one. I'm the kind of guy who prefers the ease of a notebook to a fully-fledged gaming rig. It's a console mentality.