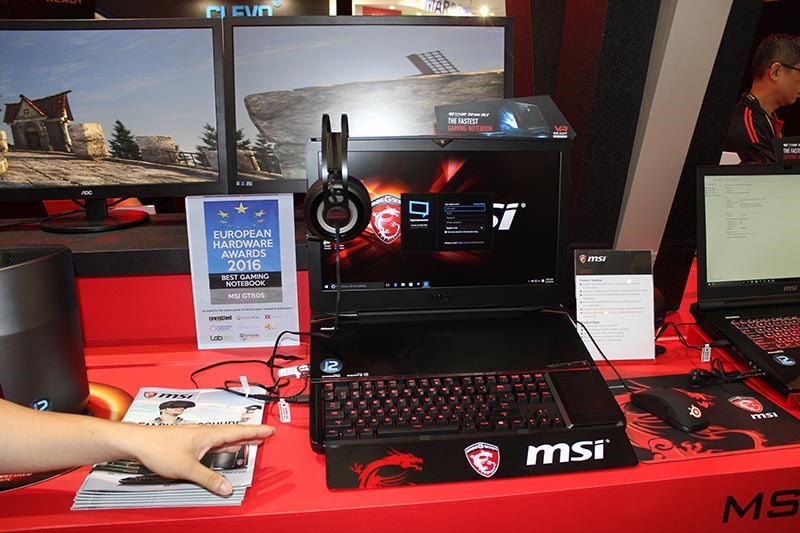 MSI is a company of firsts. Believe it or not, but they're the first company to have released an overclocking motherboard, they're the first company to release boards featuring USB 3.1 and they are – by their own claims – the first company to have "VR Ready" laptops.
It seems they're also one of the first to use Nvidia's new – as yet unrevealed – notebook versions of its Pascal-based 1070 and 1080 chips. A handful of MSI's brand new laptops, shown off at this year's Computex seem to be sporting Pascal chips.
The first of those, MSI's GT83S is a bit of a beast – even if it is a refresh of the company's already absurdly powerful GT80S. Where the older model used dual 980M in SLI, it seems that this refresh – which MSI was a little coy about – utilises desktop-level GTX 1080 or GTX 1070's in dual SLI. The older machine managed to run The Witcher 3 at a stable 50fps in 4K, so this new one, given the increase in power and efficiency that Pascal affords should be able to manage 60fps 4K gaming without breaking too much of a sweat. It's got an Intel Core i7 and up to 64GB of RAM to go with the fancy new GPU.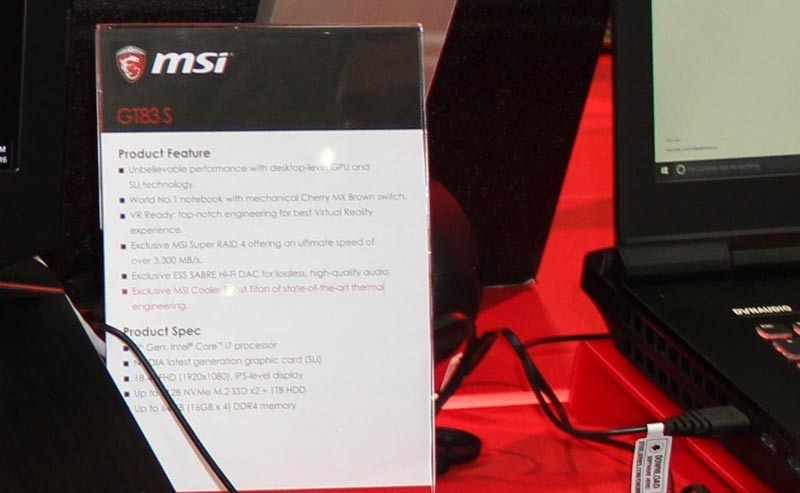 Yes, like any gaming laptop it's probably not all that suitable for on-the-go gaming because it requires more power than the battery can supply for very long, but it has got a few other things that make it a worthwhile gaming machine. Notable, it features a mechanical keyboard with Cherry MX switches and a multi-touch track-pad that can switch to being a number pad at the press of a button.
It also shouldn't be a problem when it comes to thermal output. If you'll gander above the keyboard, you'll notice a large, unused portion of the chassis. Underneath that you'll find 3 giant fans and fifteen heat pipes. That's a lot of cooling making sure the system runs at temperatures that won't melt your machine. According to some leaked specs, while the 1080 that'll be in notebooks is the same chip, it will be clocked a little lower to keep TDP down – and you should still get better performance out of it than the 1070. For a laptop, that's frankly mind-blowing.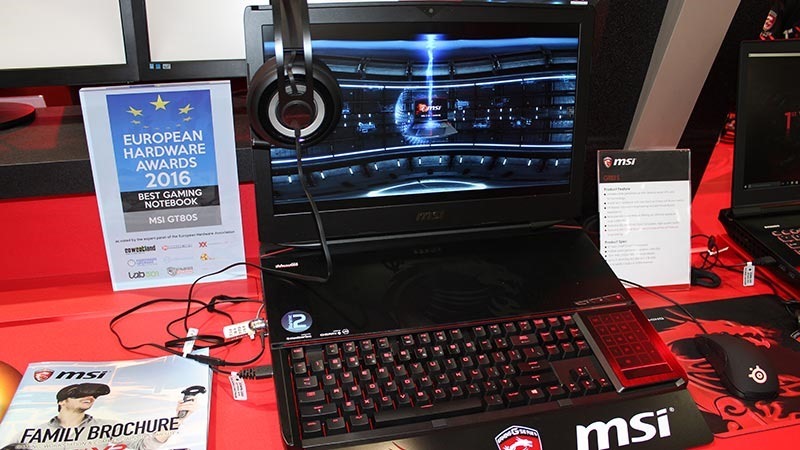 No word on cost – but given the machine's specs, expect it to be a lot.
Last Updated: June 6, 2016