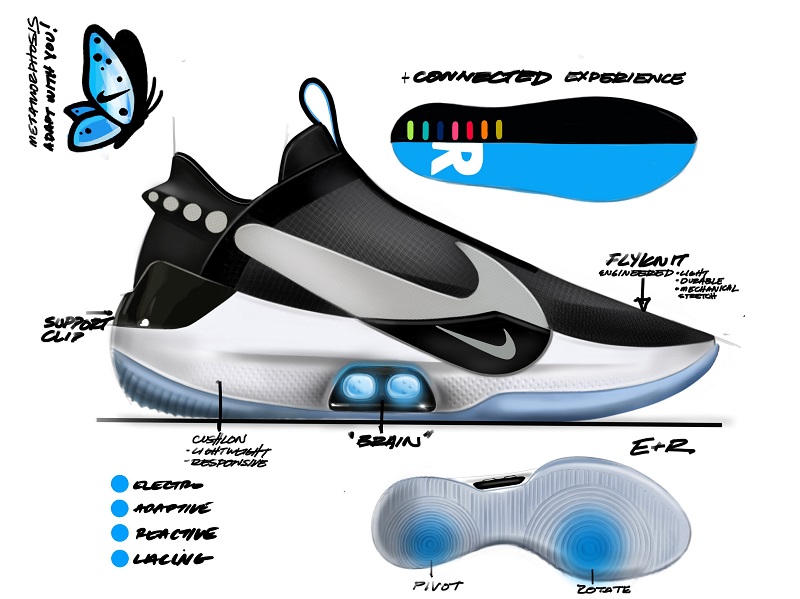 As many of you might know, I like to run a lot. And there is nothing that breaks your rhythm more in your run than having to stop and re-tie your laces. Now yes, I could also learn to tie my laces better, but imagine if I didn't need to worry about that at all and rather just have my shoe automatically tighten around my foot. And thanks to a new bit of footwear from Nike called the Adapt BB, we may soon have the technology to do that for us.
The Adapt BB – the BB apparently stands for Basketball, making it clear who its currently targeted at – is a new self-lacing Bluetooth-enabled shoe that tightens and loosens itself automatically, based on what you need. Back to the Future part 2 night finally becoming a reality. The Verge has details on the new shoes which will automatically tighten the moment you place your feet in them and can then loosen themselves simply at the tap of an app.
It sounds like relatively trivial technology, but it's a start of a bigger dream for Nike where they are hoping this smart technology can eventually be used to integrate with other smart devices and perhaps provide better fitness integration or maybe one day even massage your feet while you walk… Okay that last part is completely made up, but a man can dream.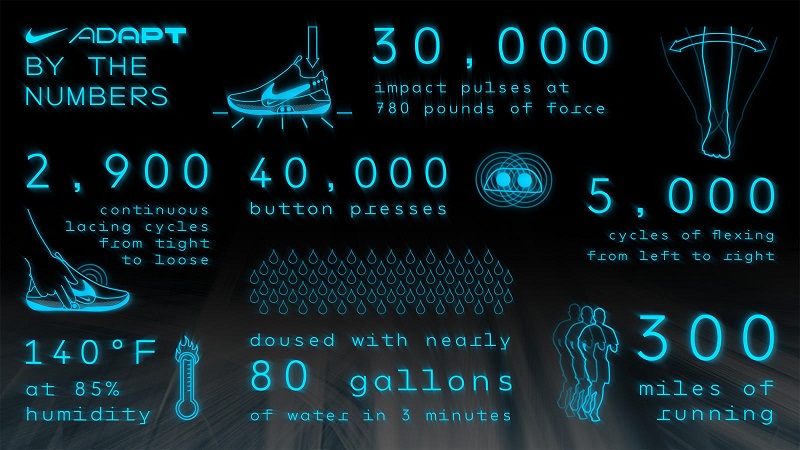 Eric Avar, VP & creative director at Nike Innovation highlights their belief that smart shoes may eventually allow them to better understand exactly what is happening with your body:
That is the broader vision, or the biggest dream, that the product becomes so synergistic to your body. It just knows almost kind of what you're thinking," says. "It's a natural extension of your body.
Not sure I buy the need for wholly smart shoes, but just having them tighten themselves is cool enough for me to get behind this idea. Not that I'll be getting these anytime soon as it may still take a while for the technology to find its way into mainstream use. Right now, the AdaptBB can be preordered in the US for around $350 (around R5000), which is a lot of money for shoes that aren't even designed for running. Still, the future looks promising and who knows, I may soon finally be getting that hoverboard I've wanted since I was a young kid.
Last Updated: January 16, 2019