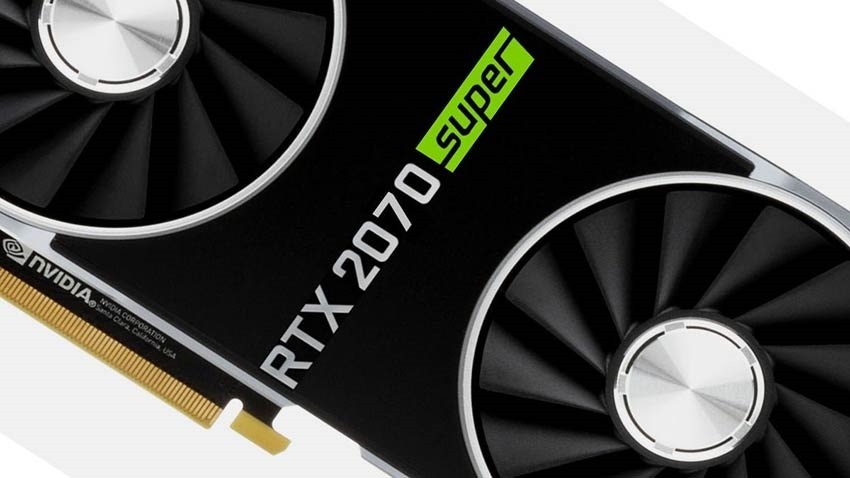 In what's possibly one of the worst-kept secrets in GPU tech right now, Nvidia's got a whole new range of RTX cards, padding out the line-up of existing cards to offer more cads across the affordability spectrum. In May, Nvidia started teasing something super.
It didn't take long before listing for Nvidia's new Super cards started showing up on retailer websites and thus in the news media, but I'm here to report that the rumours and listings are all true. Don't feel bad if you've spent a fortune on the RTX 2080 Ti though – that card is still the king when it comes to performance. The regular RTX 2080 and the RTX 2070 have effectively been cancelled though, replaced by their new "Super" counterparts.
The $699 RTX 2080 Super (That's a hefty R12 5000 RRP for South Africans) is a faster version of the 2080, with its memory speed pushed up to 15.5Gbps. You now get Titan XP-killing performance at the same price as the older 2080. The RTX 2070 Super will retail for $499 (That's R8900 locally) for a card that'll beat a GTX 1080 Ti – while offering decent RTX performance to boot. Nvidia claims this card is up to 24% faster than the older non-super 2070, with an average performance increase of 16%.
More interesting though, is the new RTX 2060 Super, which usurps the RTX 2060 as the mid-range card of choice. It increases the memory from 6GB to 8GB, with a retail price of $399 (R7000 RRP locally). With average performance gains of around 15%, the new 2060 Super very nearly matches 2070 performance, for a lot less than the 2070 debuted at.
The RTX 2060 Super and RTX 2070 Super be available from July 9 – and for a limited time, buying any of the new Super RTX cards will get you two brand new RTX-supported games: Remedy's new Control, and the co-op stealth shooter Wolfenstein: Youngblood. The RTX 2080 Super will be available from 23 July. We hope to have reviews of the cards up soon.
Last Updated: July 2, 2019